"Astronomy is the science of the universe," says Dr. Joel Moskowitz, with a sparkle in his eye.
It was a once-every-75-years occurrence that prompted Joel to take his childhood fascination with space a step further. "I joined the Long Island Amateur Astronomy Club in 1985 to see Halley's Comet. After that, I wanted to see more comets, and after that, I wanted to find out what else was out there. That was my awakening."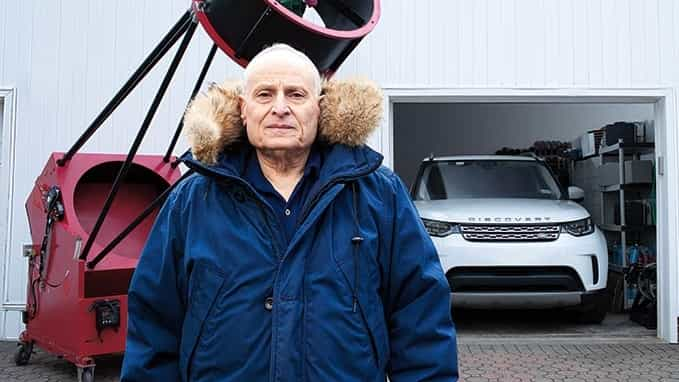 What makes Joel unique among other amateur astronomers is that he has made his own telescope. A big one, too. For a while, it was the largest amateur telescope in the country.
"As a physician I need a vehicle that can reliably get me to where I need to be. As an amateur astronomer, I need a vehicle that can get me to where I want to be."
Dr. Joel Moskowitz, Physician and Amateur Astronomer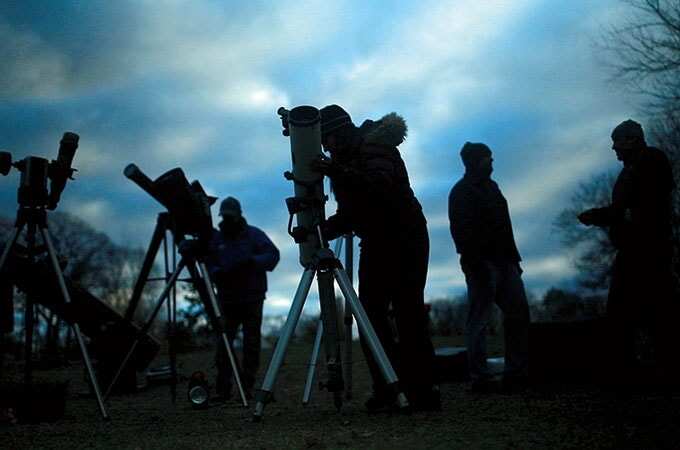 Every week, Joel loads his telescope, which weighs around 400 lbs and stands at 11 ft fully assembled, into his trailer and hooks it up to his Land Rover Discovery. He travels to a "star party," often on the northern tip of Long Island, to meet his fellow astronomers, who are armed with their own telescopes. "It's a chance for all the amateurs to get together and look at the stars, the galaxies and the nebulae."
These parties are more than gatherings to exchange galaxy gossip. The members have become close friends. They go to each other's houses for dinners and family celebrations. For Joel, the star parties offer another very important opportunity: to share his greatest adventures. "We invite our extended families, friends and members of the public. For me, passing on the knowledge of astronomy is a true wonder."
"Adventure is a sense of discovery. Going to new places, meeting new people and seeing new things in the cosmos."
                     Dr. Joel Moskowitz, Physician and Amateur Astronomer

His first lesson for every new amateur is always the same. "Start out with a pair of binoculars and look at the sky."
DISCOVERY
Discovery – The most Versatile SUV
MORE STORIES
6 still to discover
© 2022 Jaguar Land Rover North America, LLC
 
Important note on imagery & specifications.
We are living through exceptional times. Due to the COVID-19 pandemic, we have been prevented or delayed in the creation of new images of current model year vehicles. Furthermore, the global impact of micro-chip shortages is further affecting launch timings and build specifications, including options and accessories. Until these unique events are resolved, please note that many vehicle images cannot be updated to 2022 model year specifications. As a result, available features, options, trim and color schemes may differ from many images shown and therefore you should not rely solely on such images in making purchasing decisions. Please contact your local authorized Land Rover Retailer for detailed 2022 model year specifications.

Jaguar Land Rover Limited is constantly seeking ways to improve the specification, design and production of its vehicles, parts, options and/or accessories and alterations take place continually, and we reserve the right to make changes without notice. Some features may vary between optional and standard for different model year vehicles. The information, specification, engines and colors on this website are based on European specifications and may vary from market to market and are subject to change without notice. Some vehicles are shown with optional equipment and retailer-fit accessories that may not be available in all markets. Please contact your local authorized Land Rover Retailer for availability and prices.


The mapping on this website is provided by external mapping providers and is for general information purposes only.