THE REEL LIFE
FOR DISCOVERY SPORT OWNER JUAN GROBLER, THREE THINGS ARE IMPORTANT IN LIFE: FAMILY, RUGBY AND FLY FISHING. LAND ROVER CONNECTS THEM ALL.
Growing up on a game reserve in South Africa, Juan learned the basics of traditions that would guide him through life. Now, having swapped African plains for Colorado mountains, he is passing those on to his children.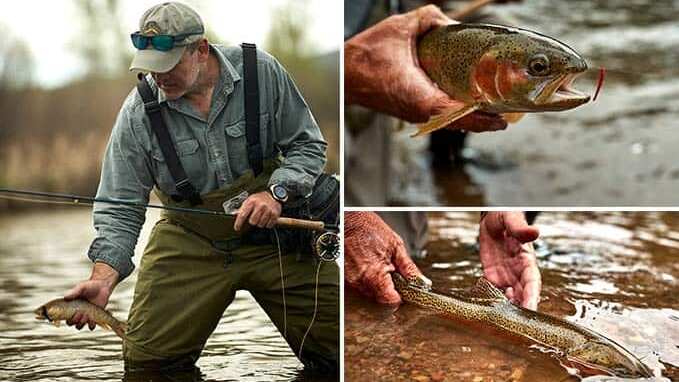 Juan's stories about his childhood sound nothing short of wild. He kept lynxes as pets (dogs weren't allowed on the game reserve), among other things. But his formative years also provided the foundation for Juan's great passion in life. "My father taught me how to fly fish when I was 9 years old. In South Africa, the ultimate is a tiger fish. They are strong – and can pull you right into the water. It's different from the trout I'm teaching my kids to catch, but once you learn, you never want to catch a fish another way."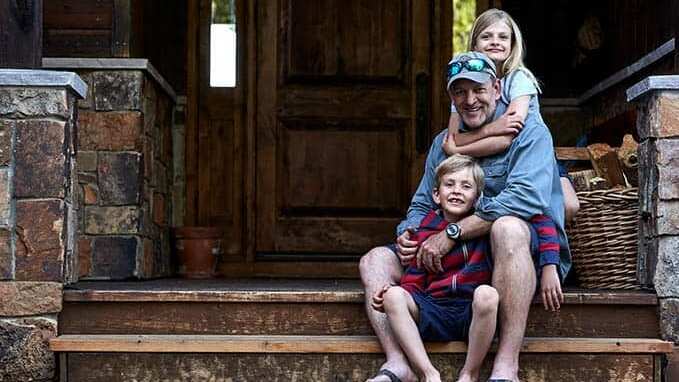 In addition to being an idyllic adventure playground, the game reserve was a working property. Land Rover was the vehicle of choice, and the vehicle Juan learned to drive in. "They were workhorses – no worries or concerns about scratching the paint. The paint was already off!" Today, as a Land Rover owner, his sentiment hasn't changed much. "To me, Landys are just indestructible vehicles that run well in the bush. To get to some of my fishing spots, I have to go off-road."
"To me, Landys are just indestructible vehicles that run well in the bush."
Juan Grobler
After moving to the U.S., he found success as a professional rugby player. While his career highlight was playing on the U.S. team in the 1999 World Cup, a personal high point was having the opportunity to connect with a treasured family tradition: playing at the hallowed ground of Twickenham, the British home of rugby.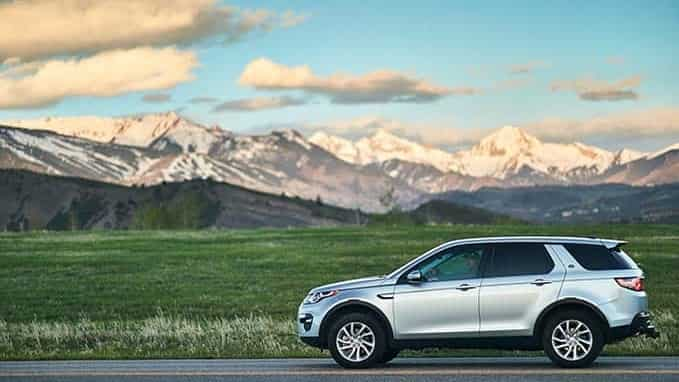 "My grandfather played there," he says. The experience was a very emotional one, as Juan's grandfather was tragically killed during the Rhodesian Bush War and didn't live to see his success. "He taught me to play. It's in my blood."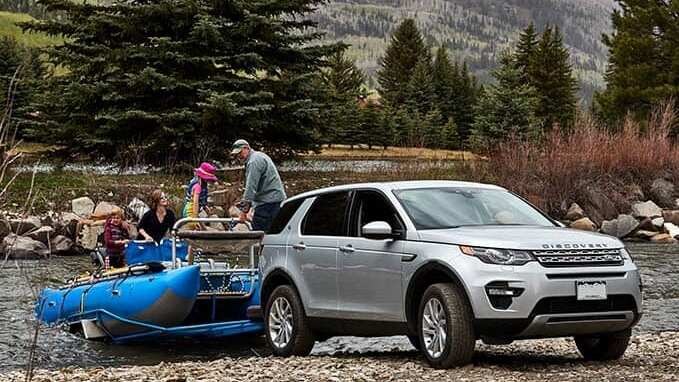 Along with visiting Africa every year, part of keeping these traditions close is passing them on to his kids. Weekends are spent teaching a local rugby team, driving off-road and fishing as a family. "They love it. I can't describe it. They search for that adventure," Juan says. "Fly fishing, rugby and Land Rover have all been part of our family for such a long time." And there's no sign of that changing.
"Once you learn, you never want to catch a fish another way."
Juan Grobler
DISCOVERY SPORT
THE ADVENTUROUS AND VERSATILE COMPACT SUV