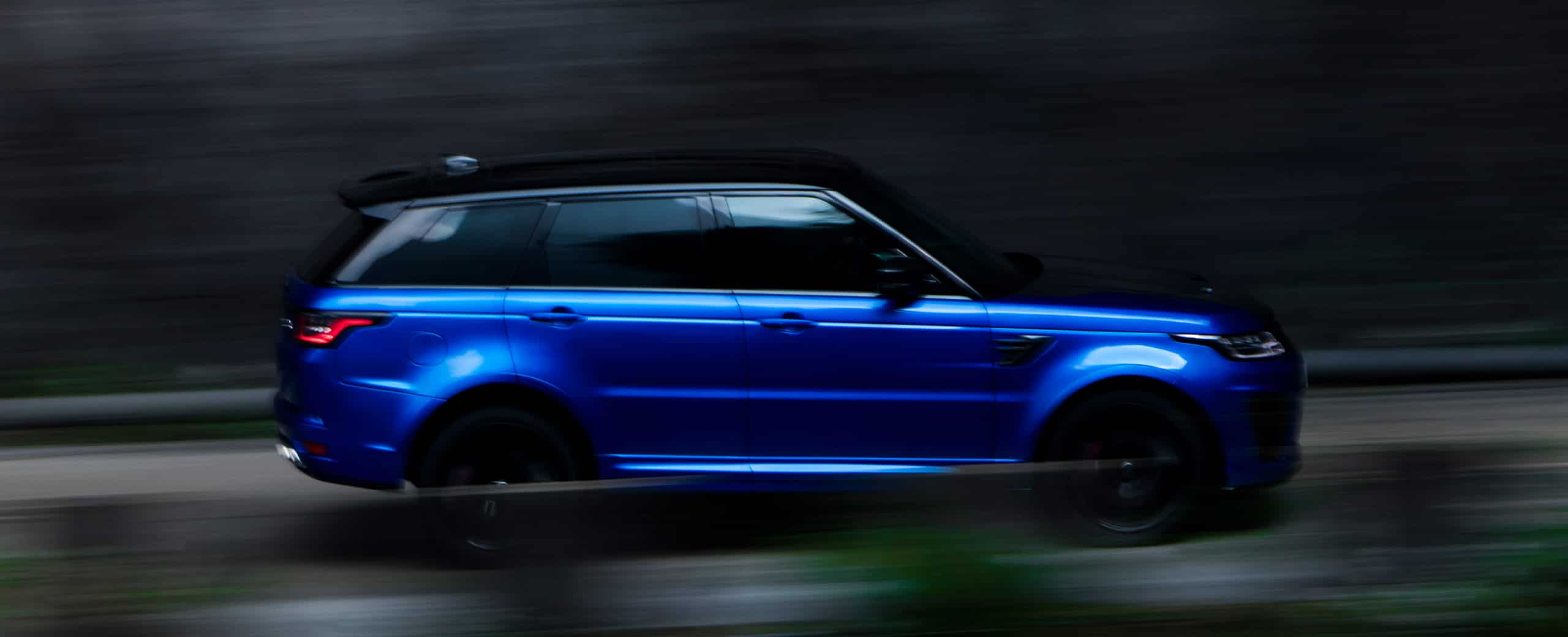 RANGE ROVER SPORT SVR
THE FASTEST RANGE ROVER OF ALL TIME
"Range Rover Sport SVR delivers raw, visceral power from its 575 hp V8 engine. Performance in all conditions is electrifying."
MICHAEL VAN DER SANDE
MANAGING DIRECTOR - SPECIAL OPERATIONS
THRILLING IN EVERY SENSE
Building on the inherent thoroughbred qualities of Range Rover Sport, Range Rover Sport SVR creates a performance SUV that is even more exhilarating.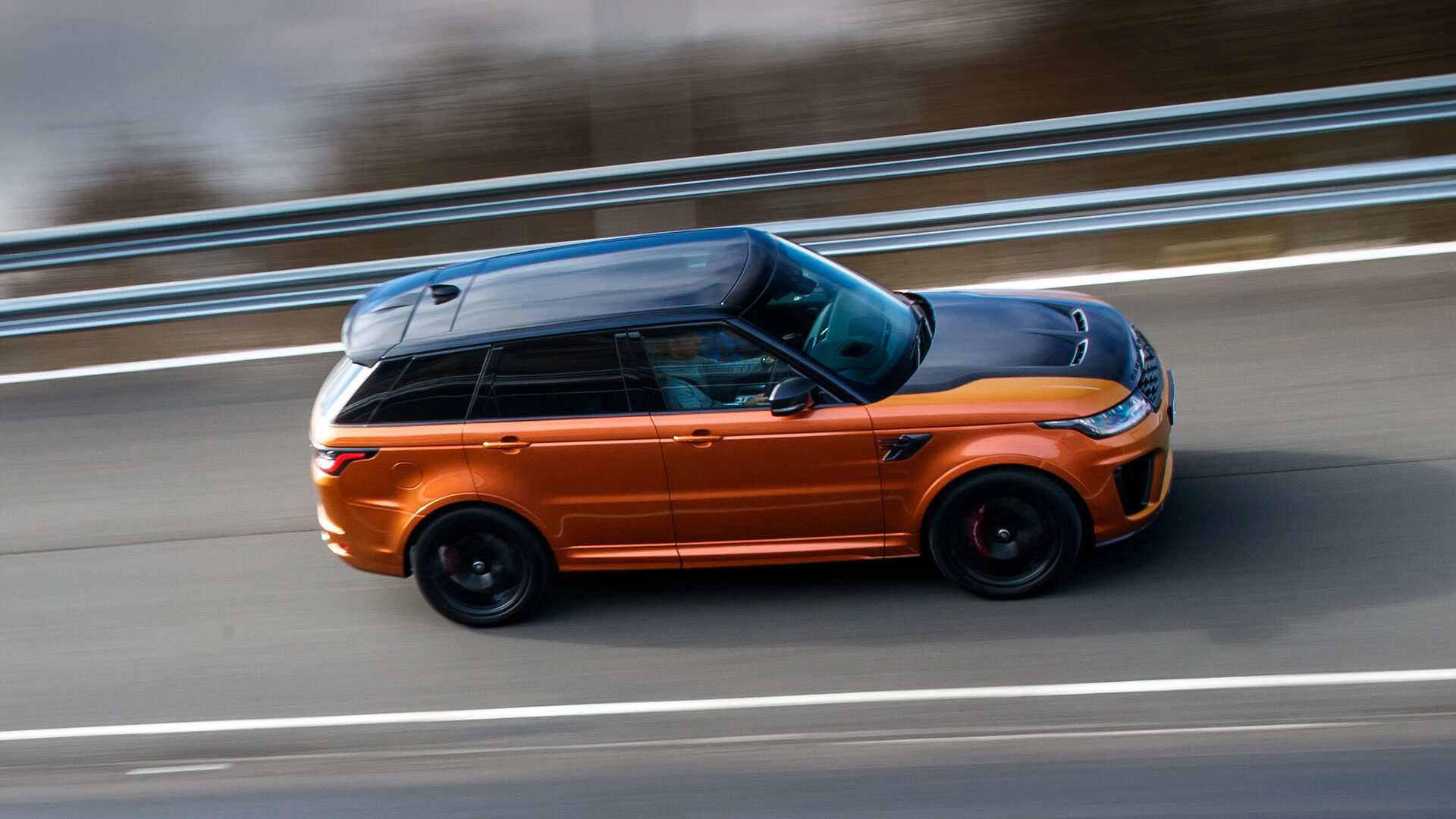 This is immediately apparent in the design, with the vehicle's muscular, broad shouldered stance being the perfect complement to its performance and handling. Exclusive larger air intakes in the front bumper promote even greater airflow to the two charge air coolers and the rear spoiler increases downforce at high speeds.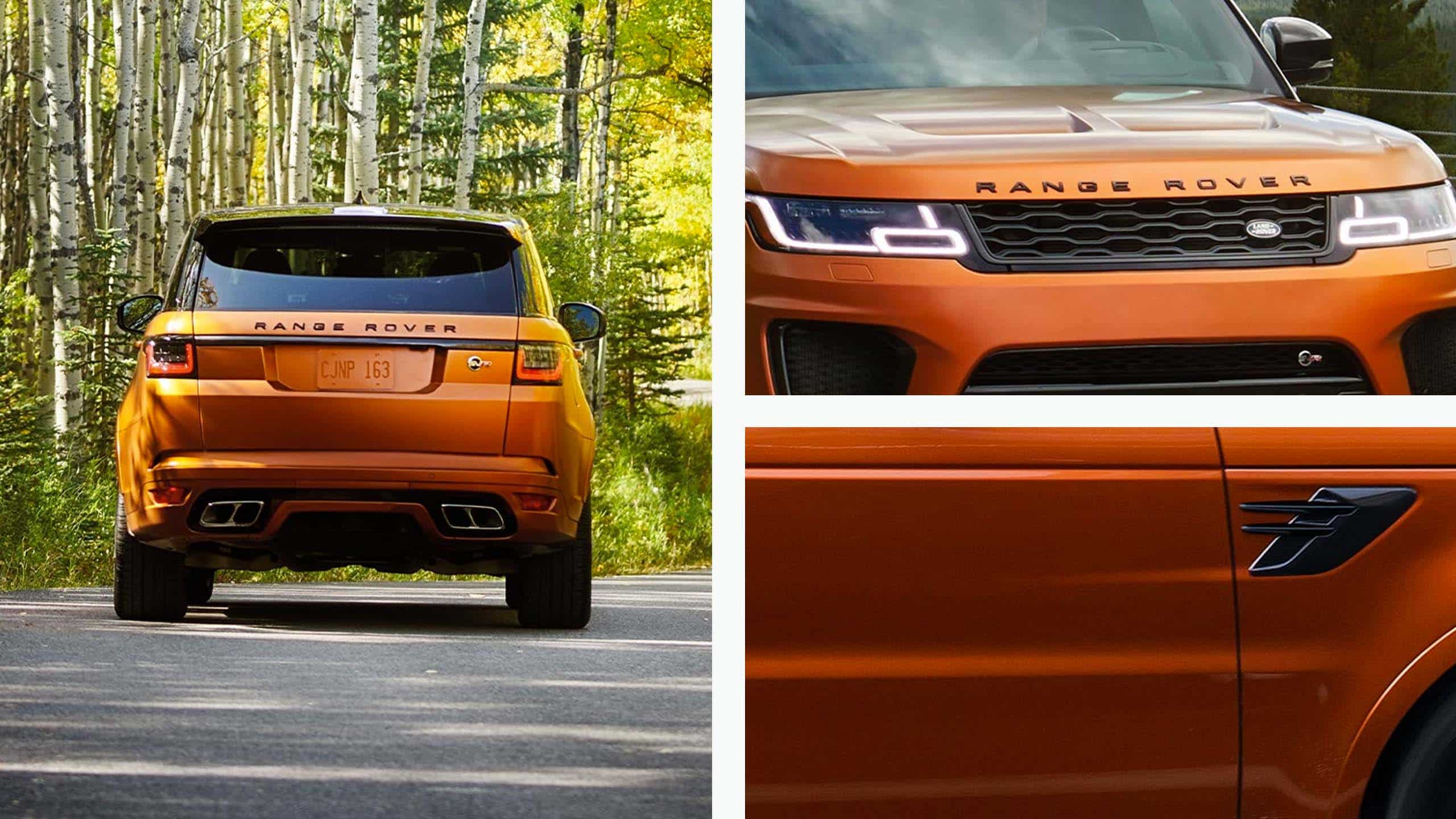 CONFIDENT AND COMPOSED
Engineered using Land Rover's all-aluminium monocoque body shell technology, Range Rover Sport SVR has been built on a strong, stiff structure, yet the vehicle's lightweight architecture leads to greater performance. Confident and composed, the vehicle simply demands to be driven.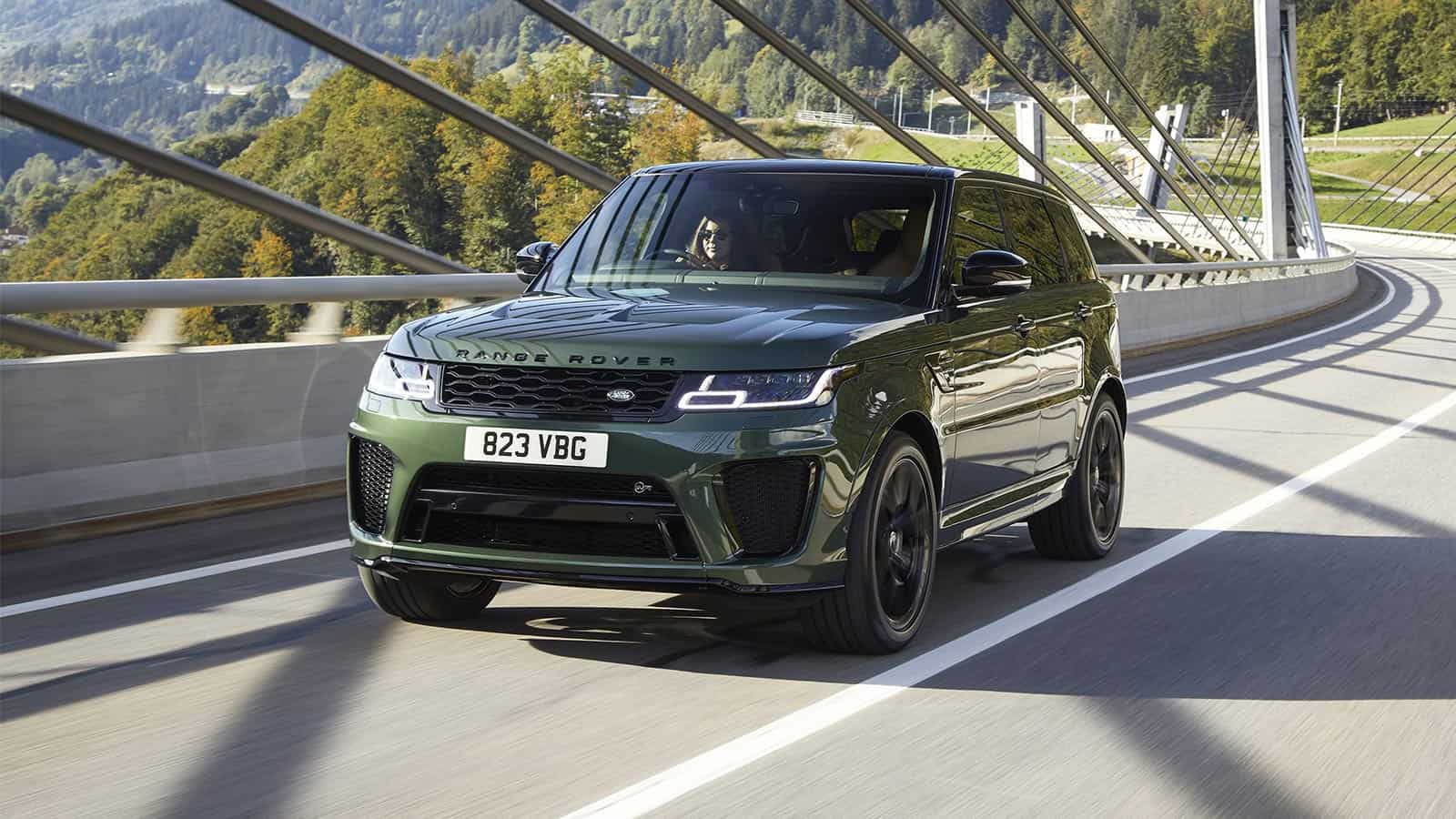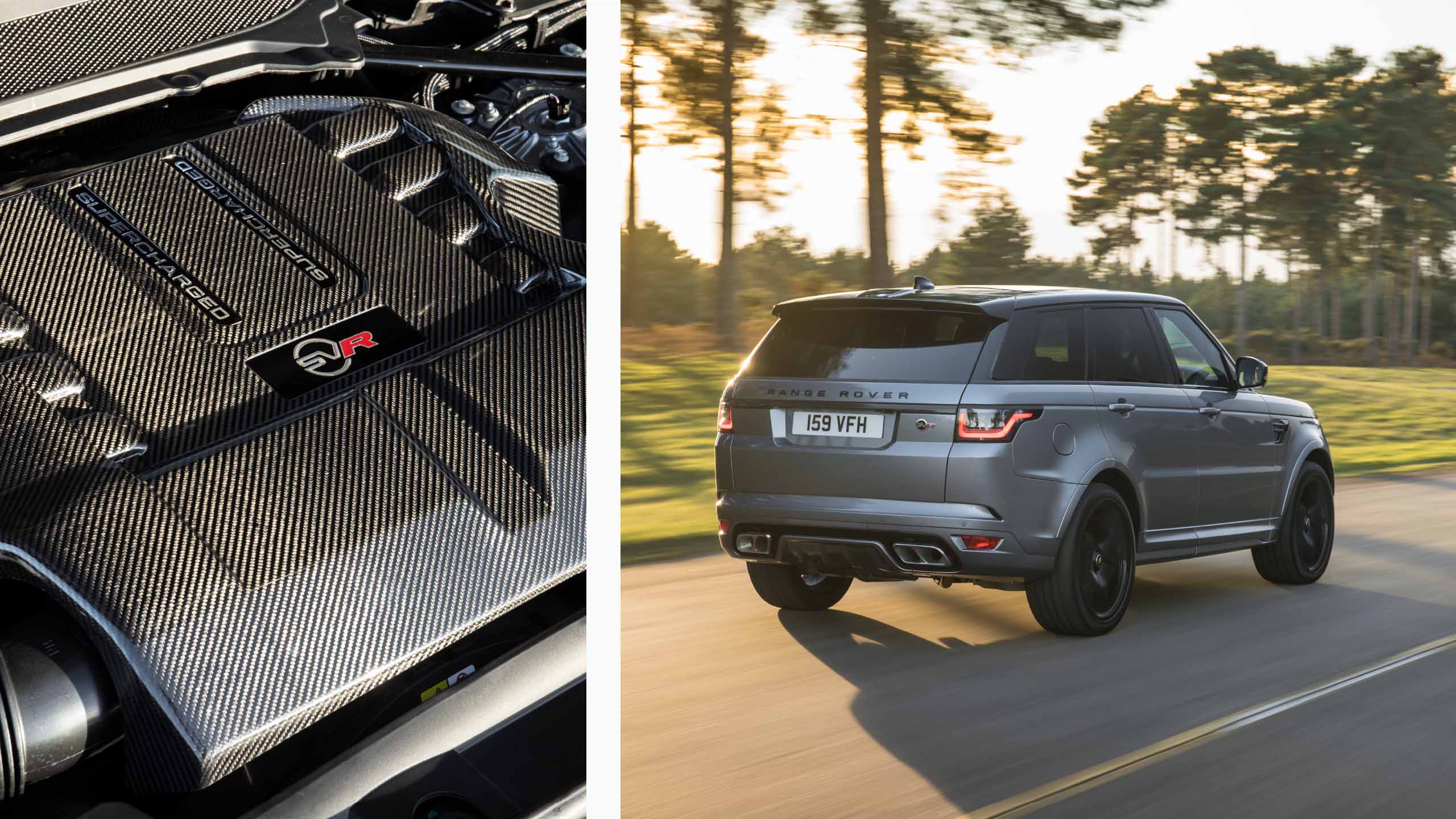 THE SOUND OF SOMETHING SPECIAL
Everything about Range Rover Sport SVR has been taken to new heights. The active exhaust system features two-stage electronically controlled valves. This delivers a throaty sound that incorporates purposeful modulated pulsing at lighter throttle openings and allows a greater flow through all four exhaust pipes as the valves open with increasing engine speed. Range Rover Sport SVR truly sounds as good as it drives.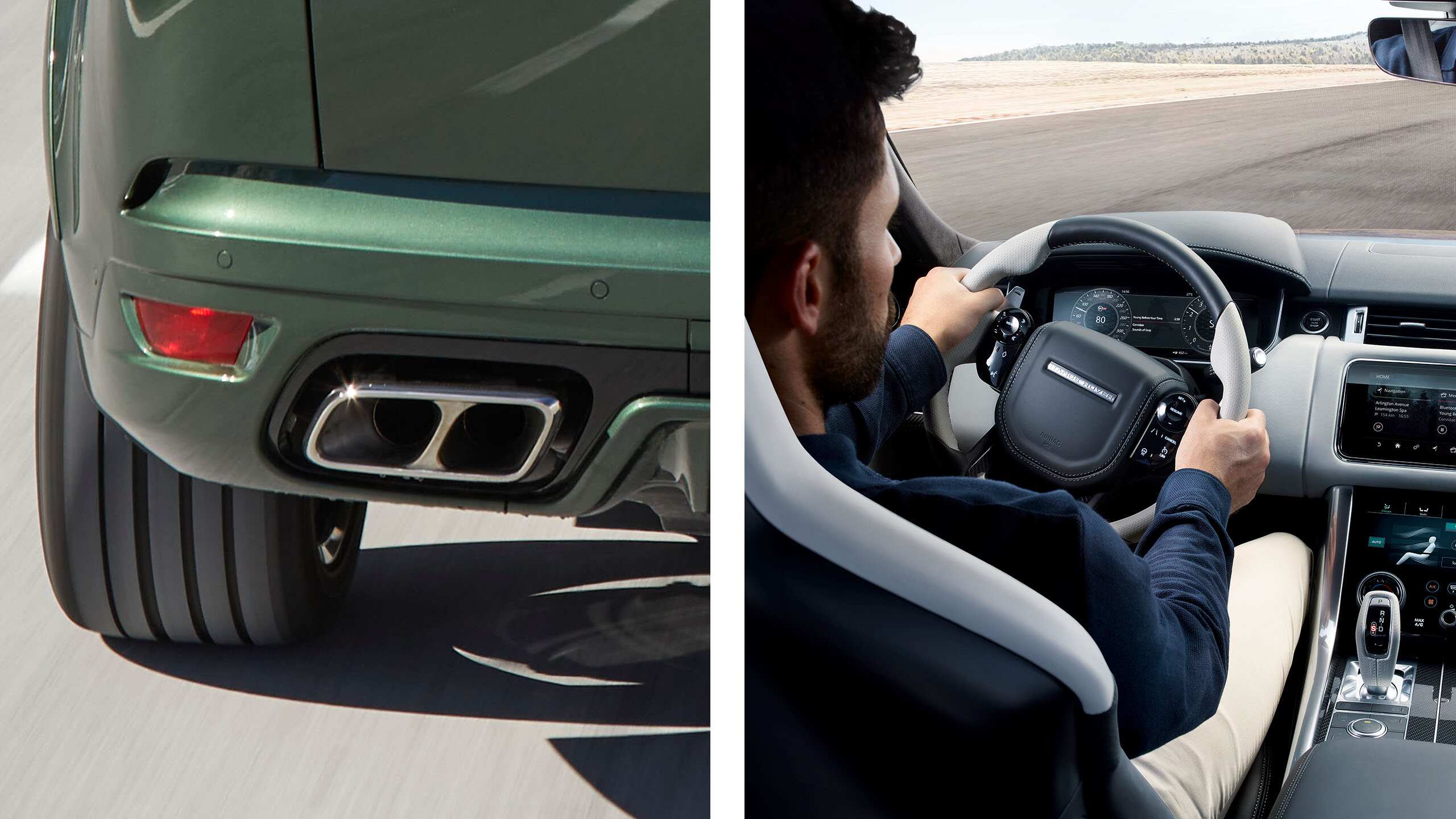 PULSE RACING PERFORMANCE
Range Rover Sport SVR goes from 0-60mph in 4.3 seconds (0-100kph in 4.5 seconds). It has a top speed of 176mph4 (283 kph). Its 5.0 litre Supercharged V8 Gas engine delivers up to 575hp and 516 lb-ft.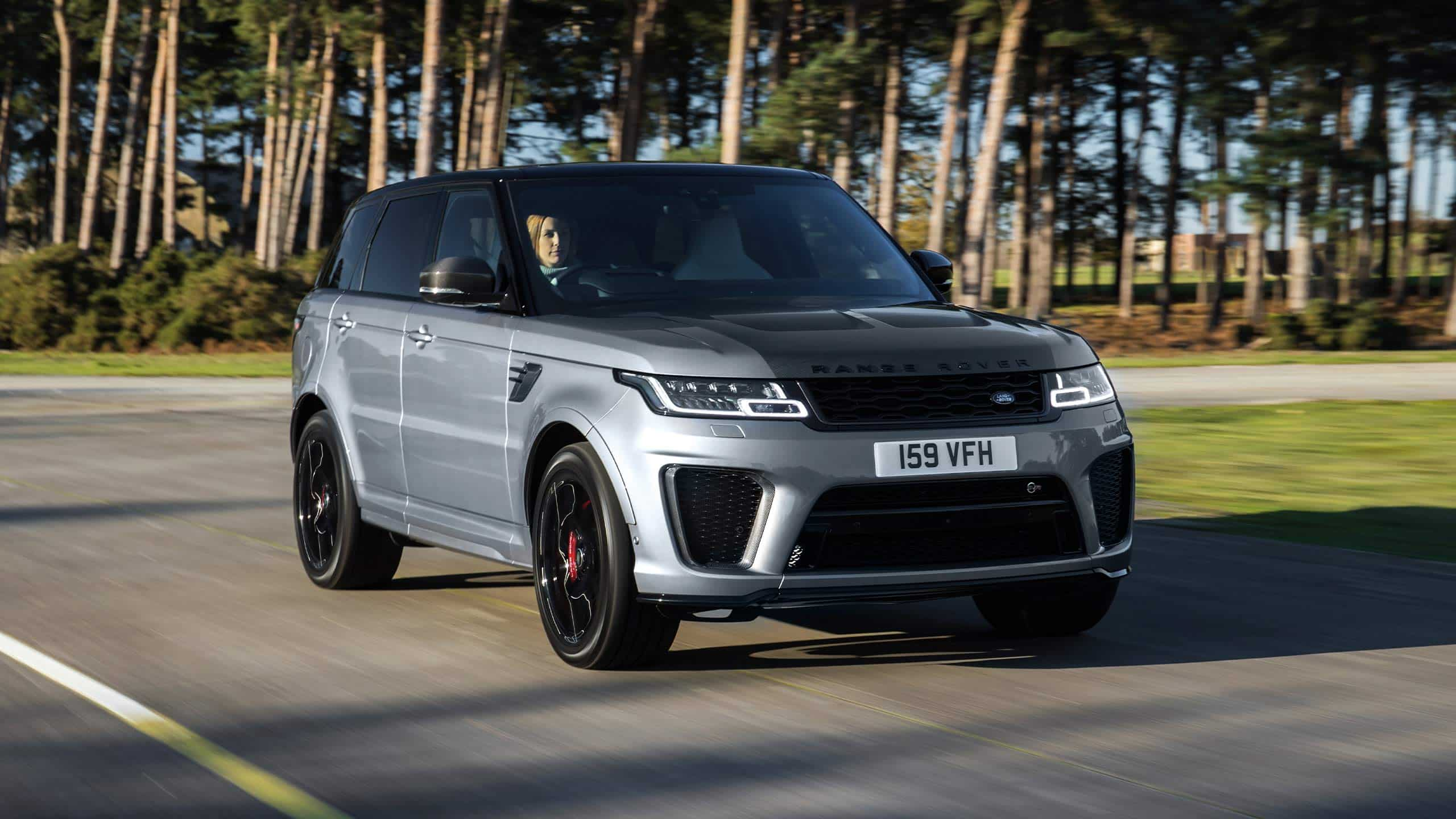 This breathtaking increase in performance has been enabled by a recalibration of the engine and its management system to increase maximum available boost pressure. An enhanced eight-speed transmission with sharper, faster gearshifts has also been incorporated to create a more immediate connection to the vehicle.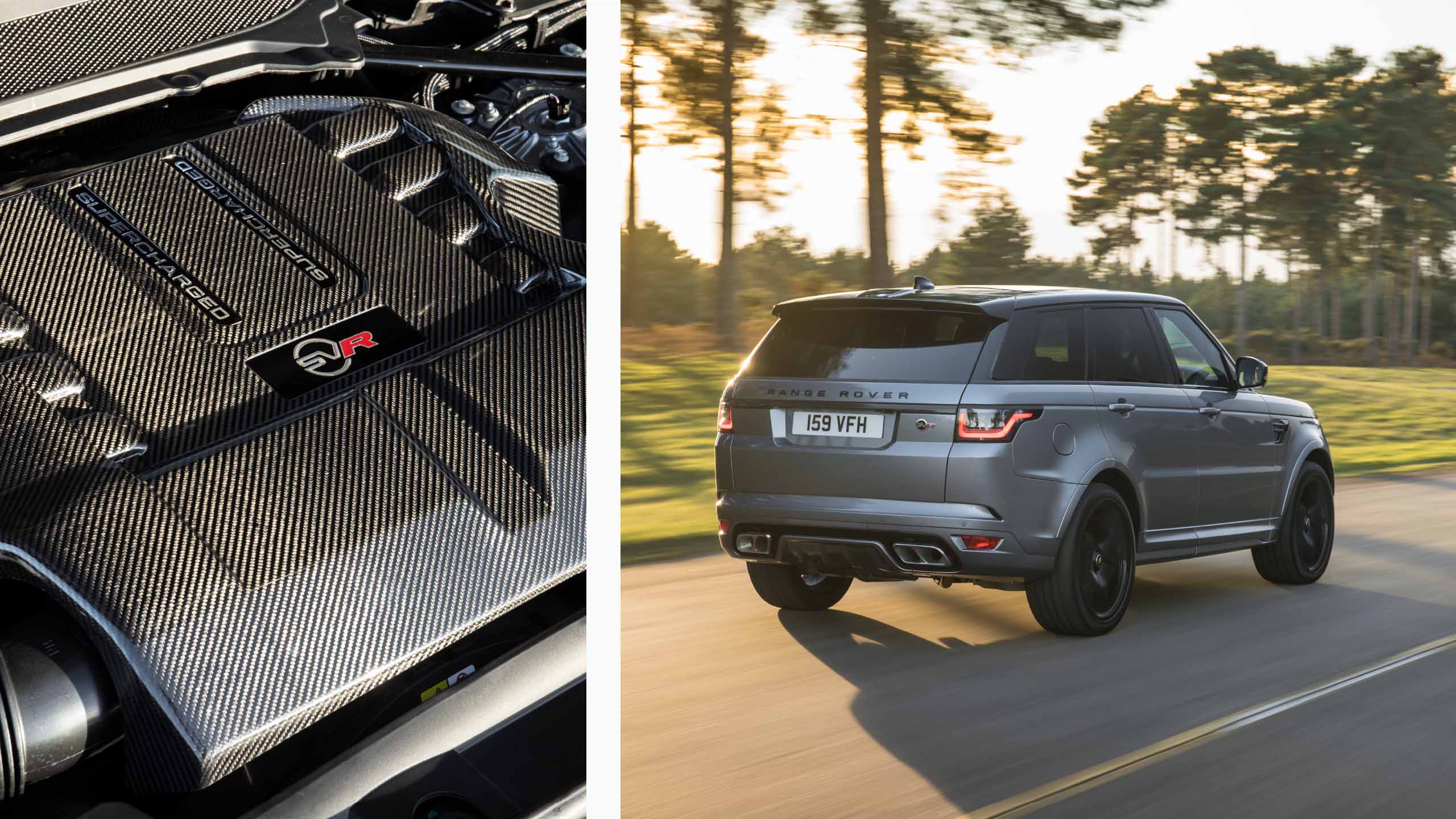 A DRIVER-FOCUSED FIT
Providing a supreme degree of support with maximum control, the lightweight SVR Performance seats in Windsor leather are heated as standard and offer cooling as an option. With an embossed SVR logo on the headrest, these sleeker seats are available in four color combinations and Cut Diamond perforation pattern.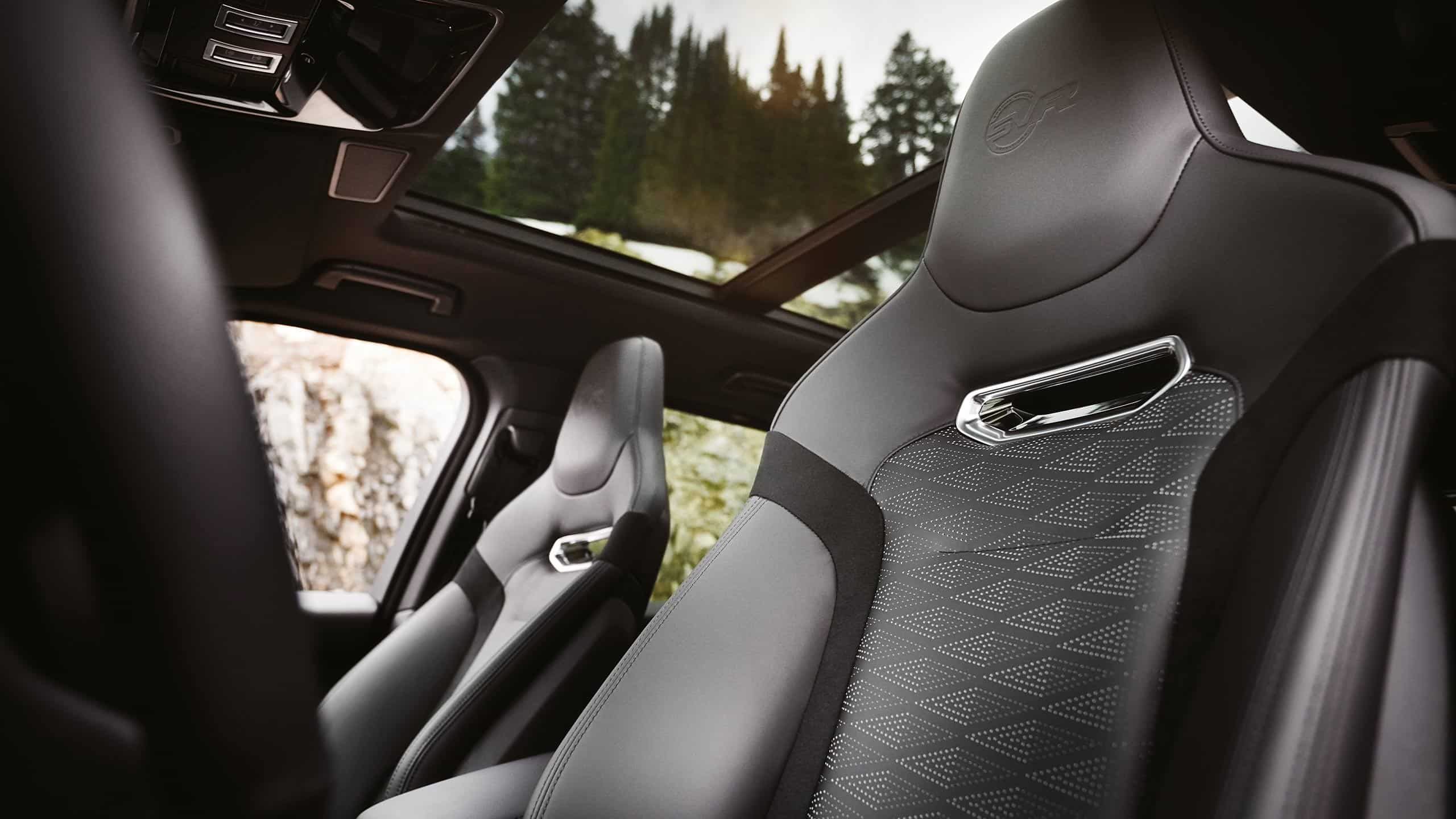 THE OPTION TO OPTIMIZE
Range Rover Sport SVR's exterior can be accentuated with an optional composite carbon fiber bonnet, available in exposed carbon fiber or in the vehicle's body color.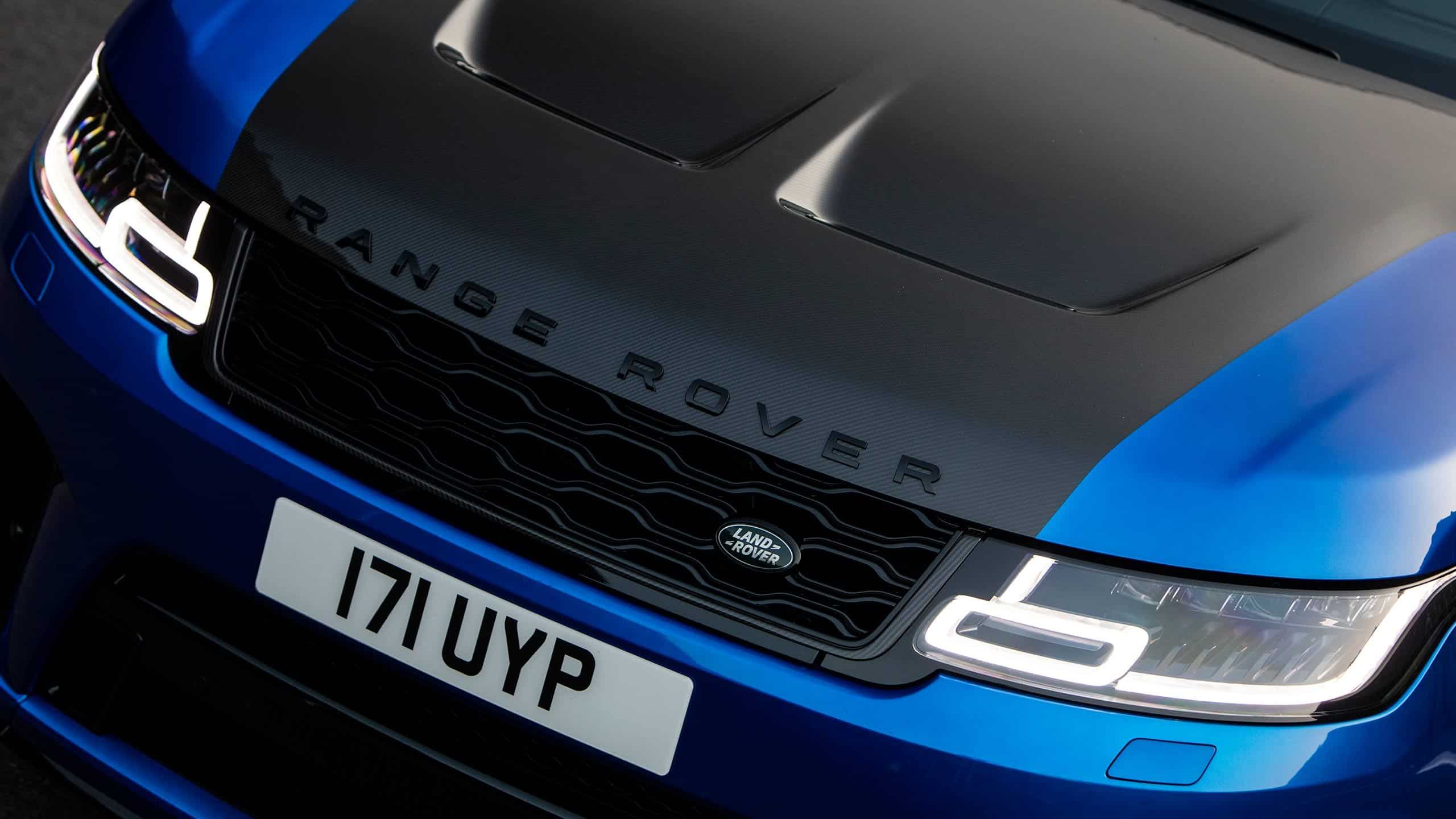 SVR's muscular stance is complemented further by a mesh grille with SVR badging and side fender vents, both in Narvik Black. These can be further enhanced with optional carbon fiber. The look is completed with Premium LED headlights with signature Daytime Running Lights.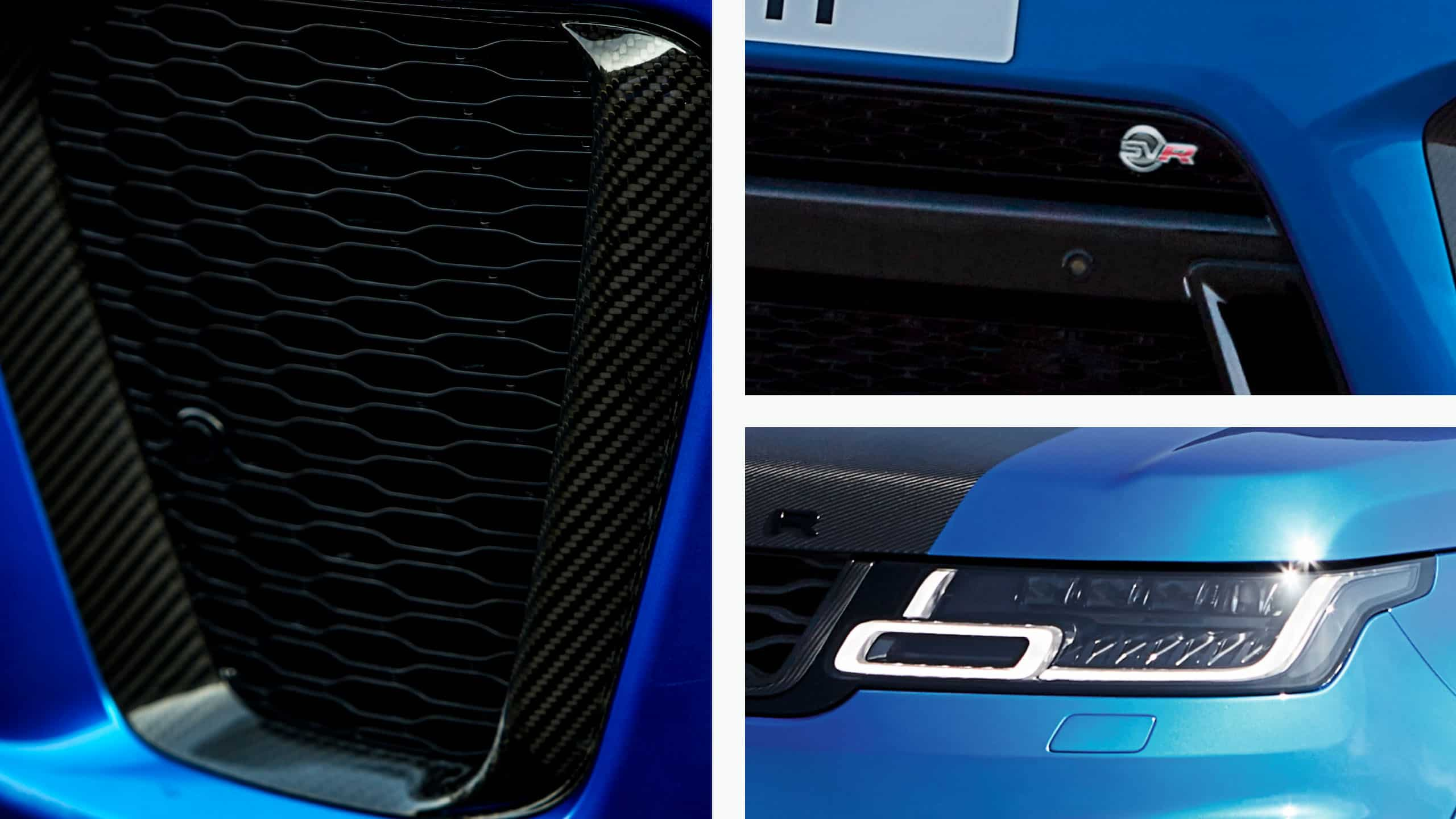 MEET MORE OF THE SVR FAMILY
Get acquainted with the latest interpretations of Range Rover Sport SVR.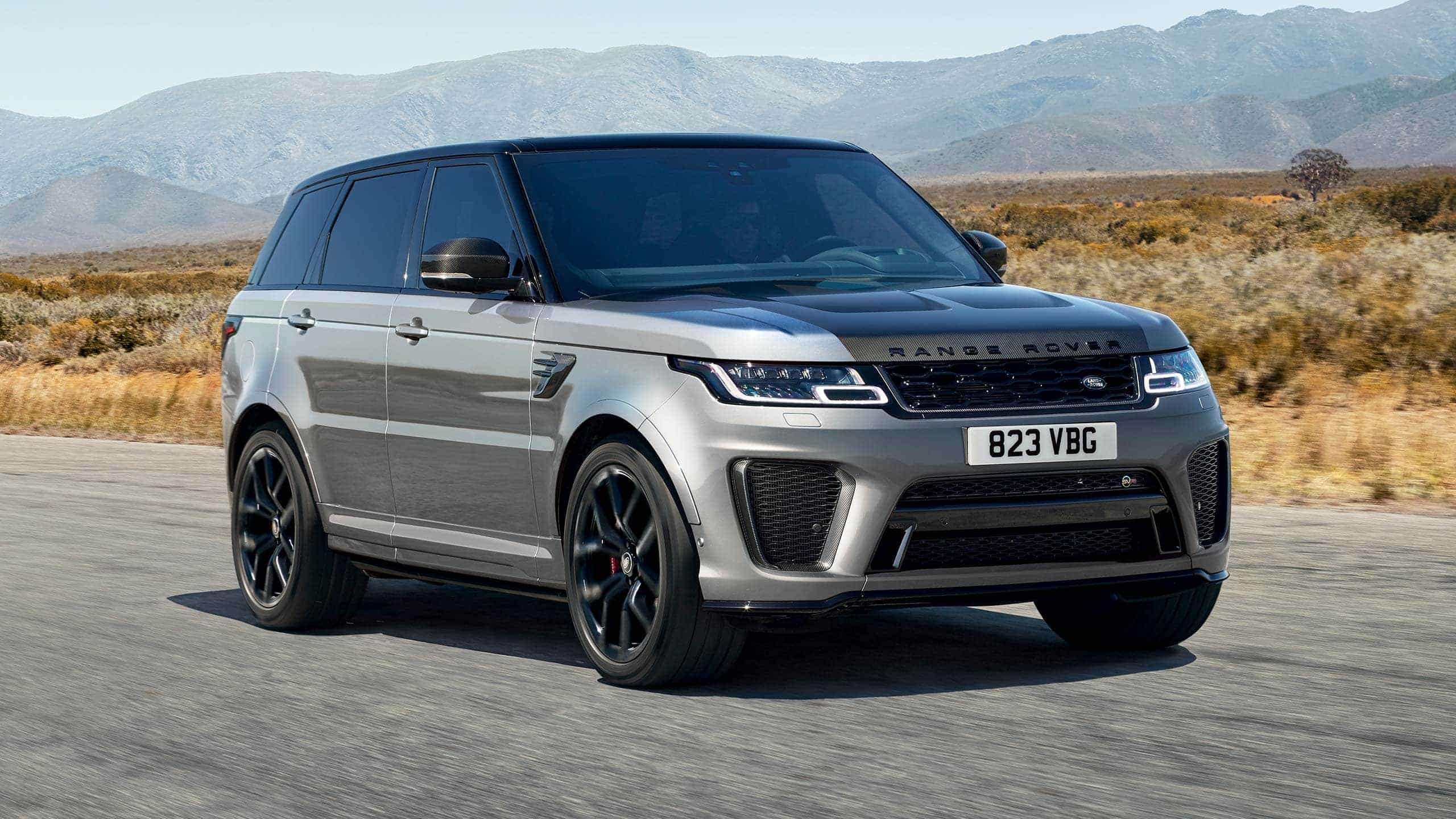 RANGE ROVER SPORT SVR CARBON EDITION
Designed to make a big impression. The Carbon Fibre theme makes its presence felt on almost every aspect of the vehicle's dynamic exterior and interior. Distinctive, discreet and beautifully realised.
OWN RANGE ROVER SPORT SVR
Contact your regional SV Specialist Center to make the fastest Range Rover of all time yours.