CONNECTED NAVIGATION
When combined with Land Rover InControl® Touch ProTM, Connected Navigation includes a range of additional services. Services that further enhance the infotainment capabilities to deliver an even richer and more connected experience1.
REAL TIME TRAFFIC FLOW
Real Time Traffic Flow uses millions of live traffic data feeds to give you the most accurate picture of what the traffic is like on the way to your destination. With better traffic information, planning, rerouting and completing your journey is more efficient than ever.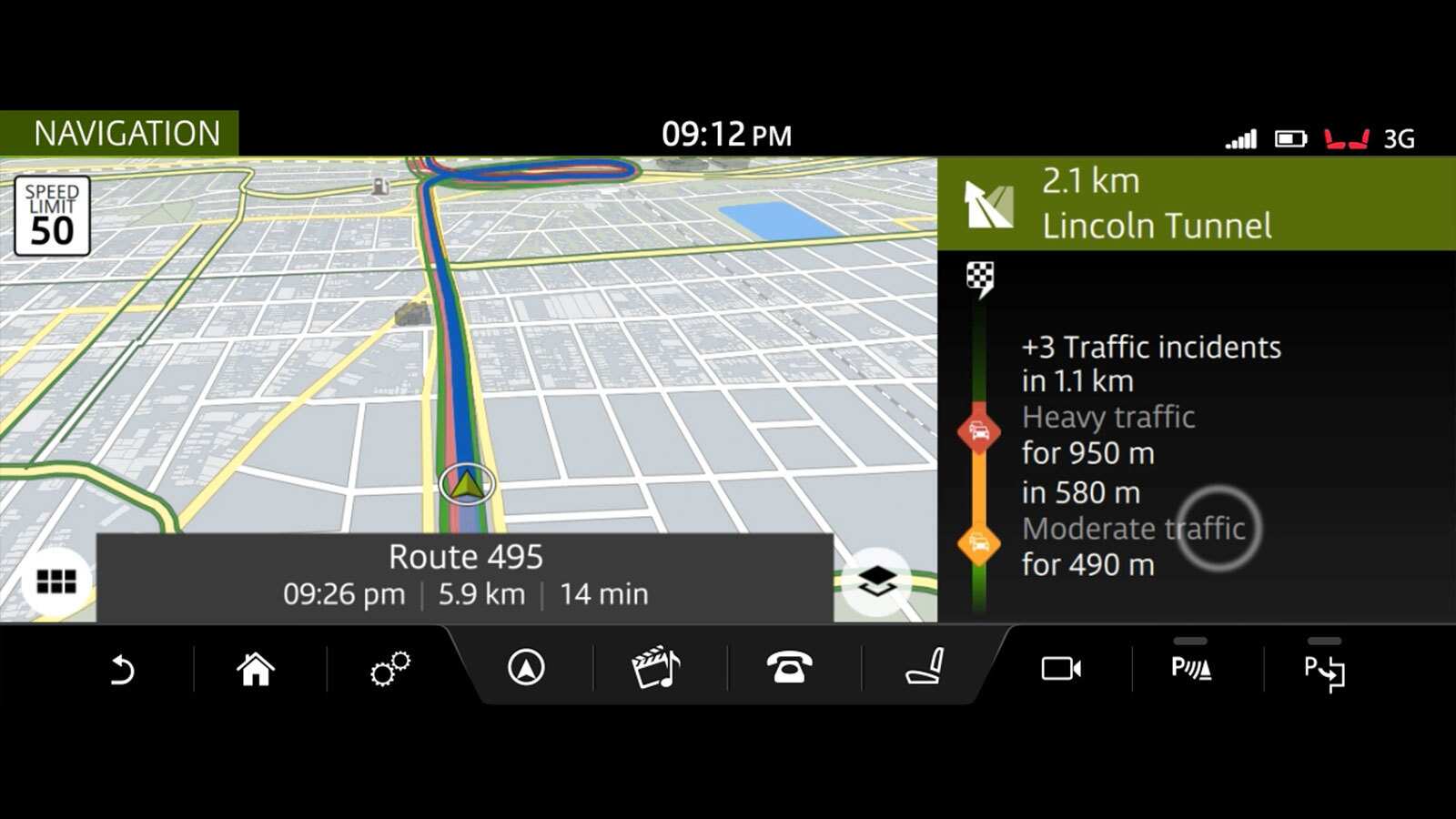 DOOR TO DOOR ROUTING
The Route Planner App allows you to navigate from door to door. Set your destination from your smartphone and you'll be directed to your car, which will take over navigation7. Once you've parked, navigation is then handed back to your smartphone, which provides any final public transport and pedestrian directions to your final destination.**
**Requires registration of an InControl Navigation Account.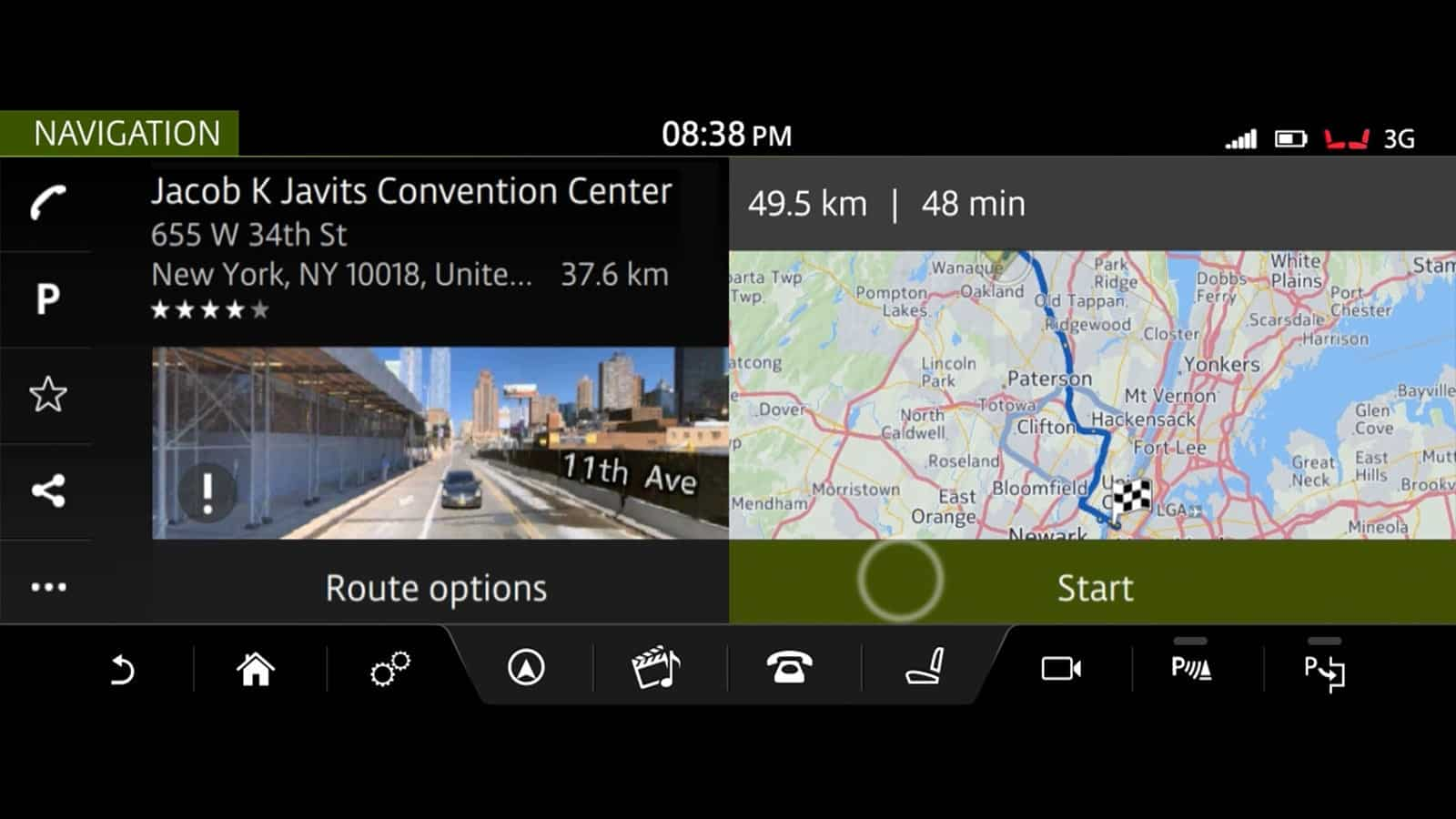 CLOUD SYNC
All your routes are automatically synchronized across the InControl Touch Pro vehicle navigation system7, the Route Planner App on your smartphone and the Route Planner website.**
**Requires registration of an InControl Navigation Account.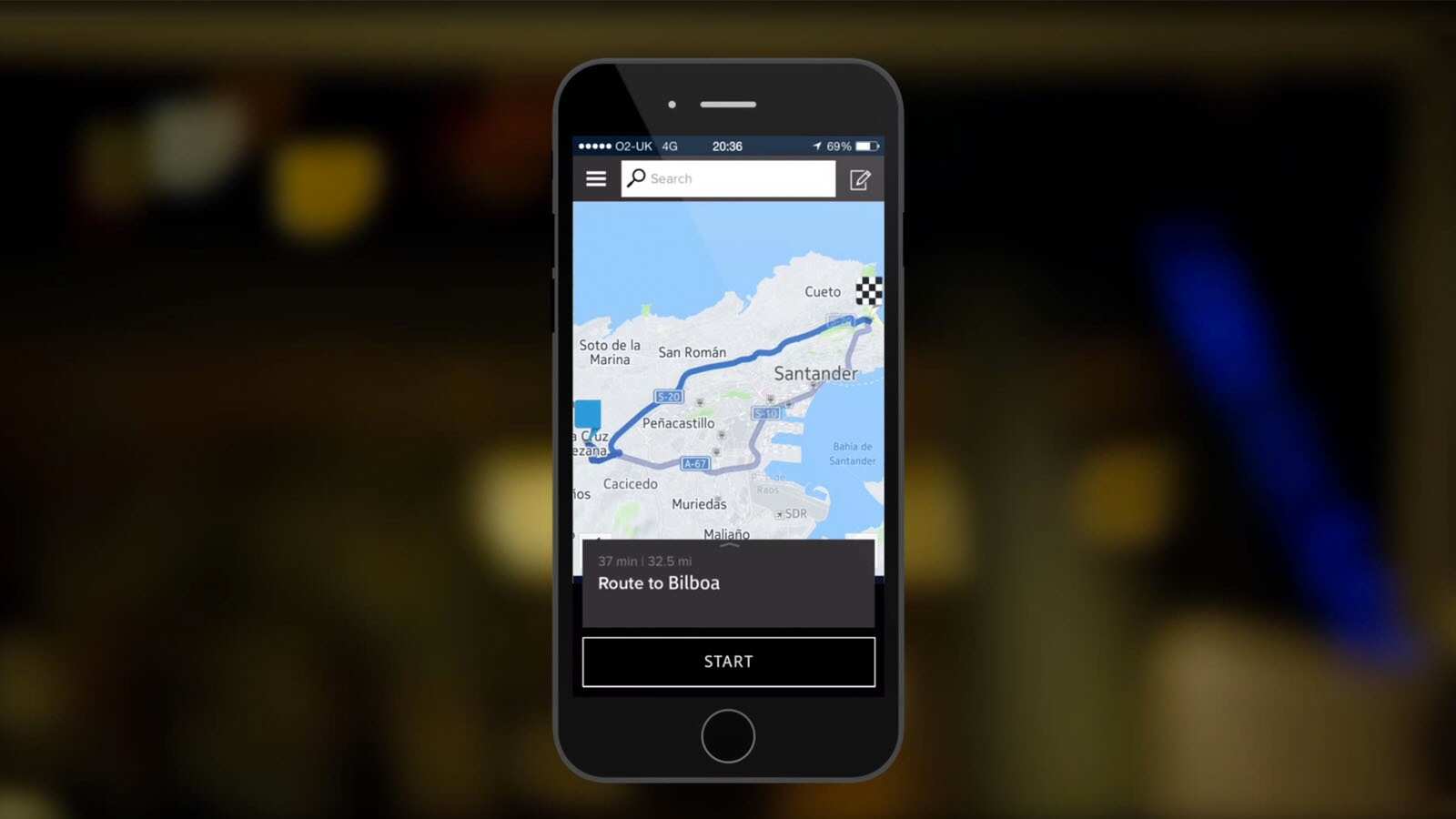 ONLINE SEARCH
Wherever you are you can search the surrounding area for places of interest. The system accesses Trip Advisor, Lonely Planet, Qype and other resources to deliver information, images and reviews. Navigate straight to them or share them with others directly from the console7.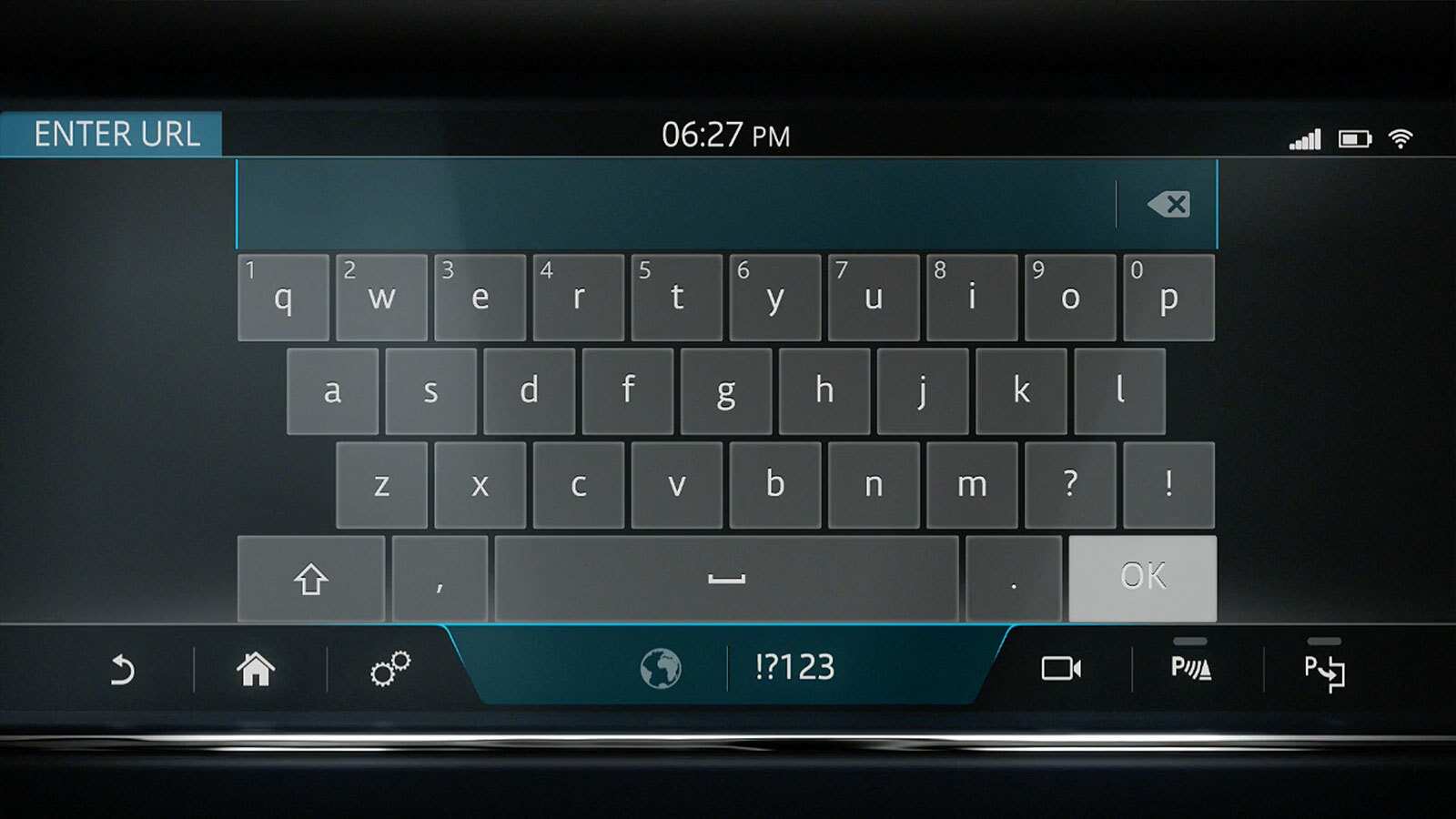 SATELLITE VIEW
There may be times when you want to get the context of your surroundings from overhead. With Connected Navigation you can switch to satellite view with a single tap7.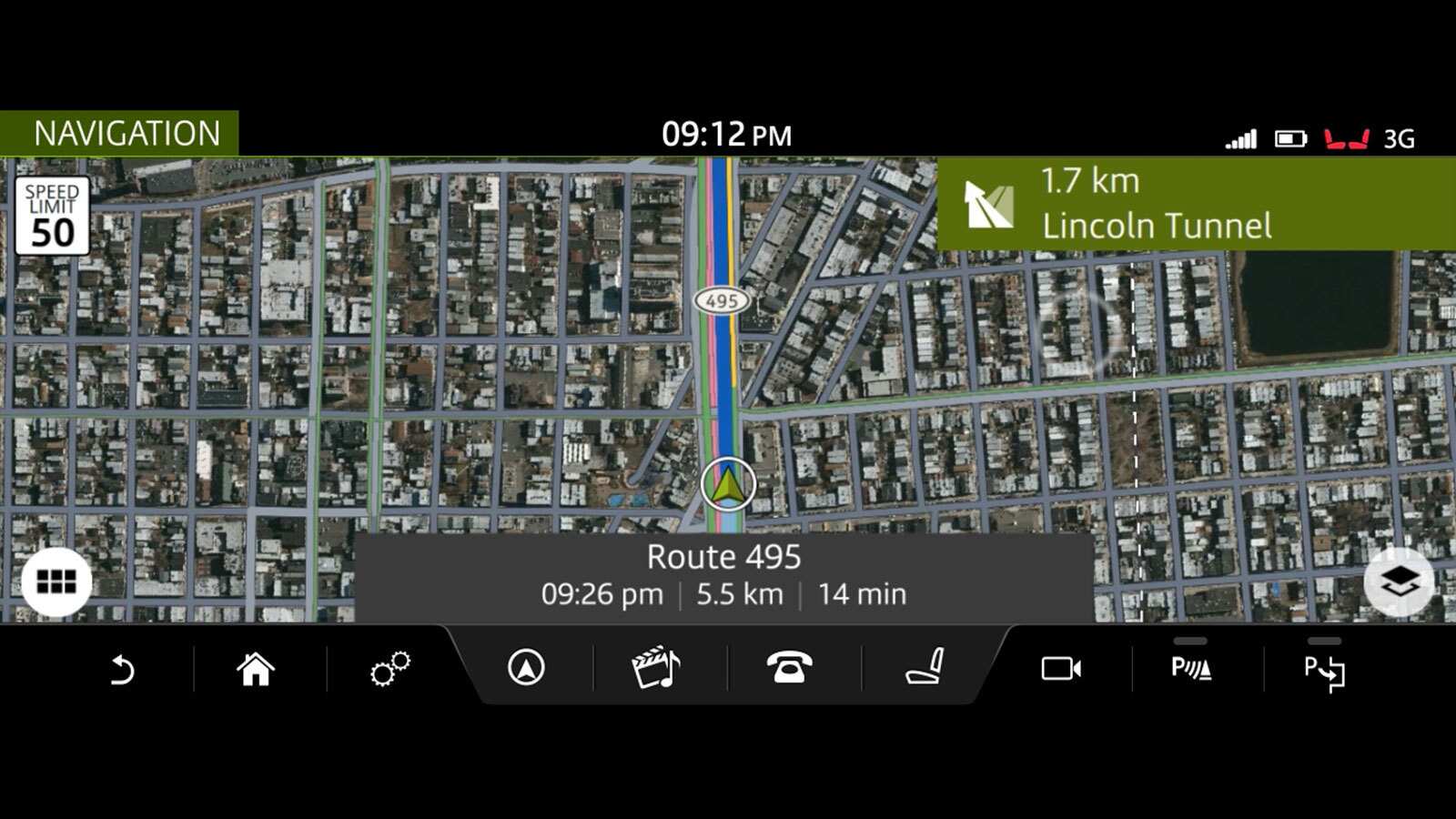 STREET LEVEL IMAGERY
To help you recognize your destination as you approach it, the screen can display a 360 degree panoramic street view.*†

*Requires a micro SIM with a suitable data service.
†Where supported and available.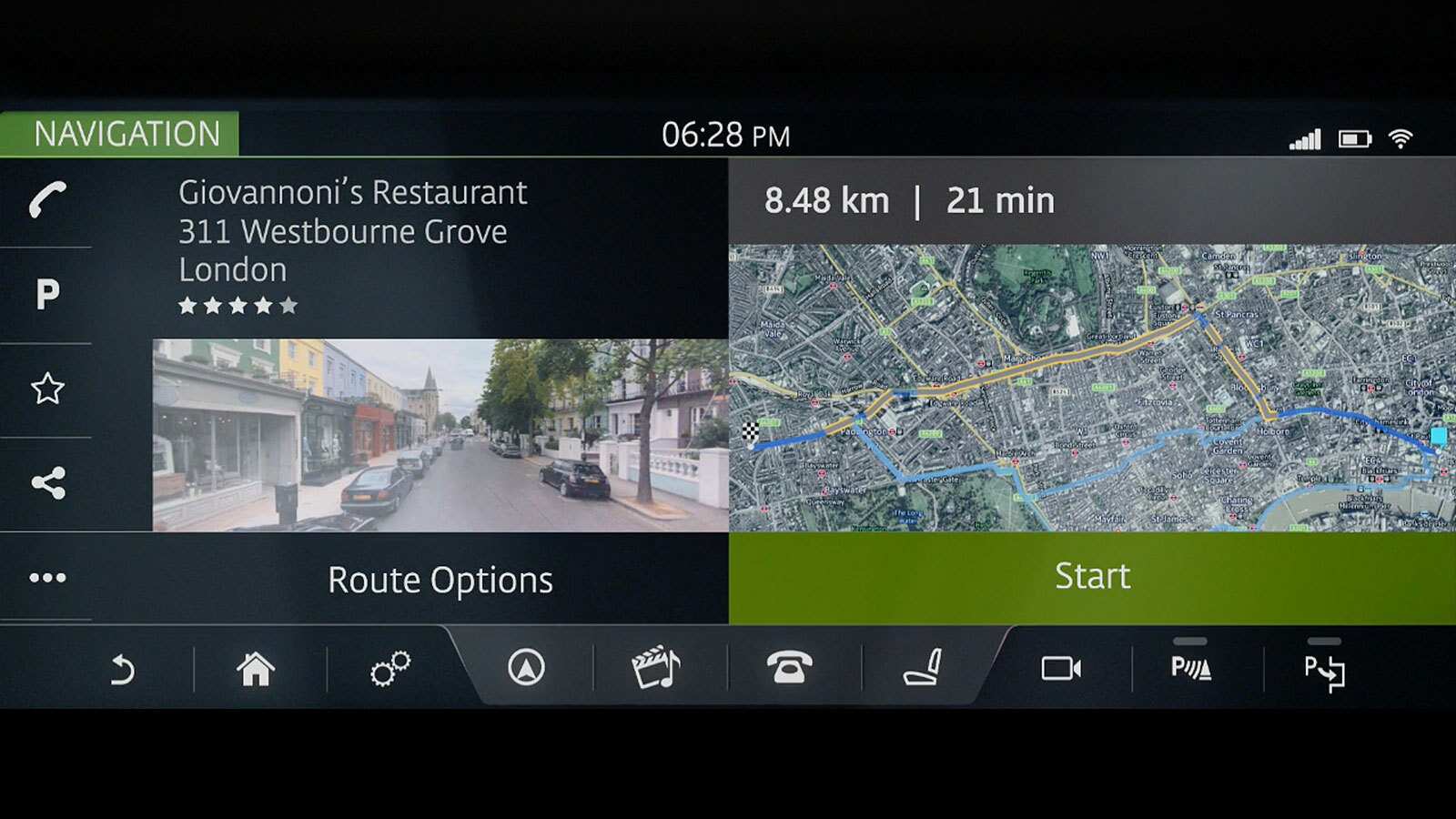 LIVE APPS
Live Apps enables applications to connect with each other. For example, the navigation system can access your flight information, alerting you if it changes, and allowing you to simply re-plan your journey.