DRIVING FEATURES
InControl16 includes standard and optional Driving Assistance features to help you make the most of your Land Rover vehicle. Check with your local authorized Retailer to discover the options that are best for you.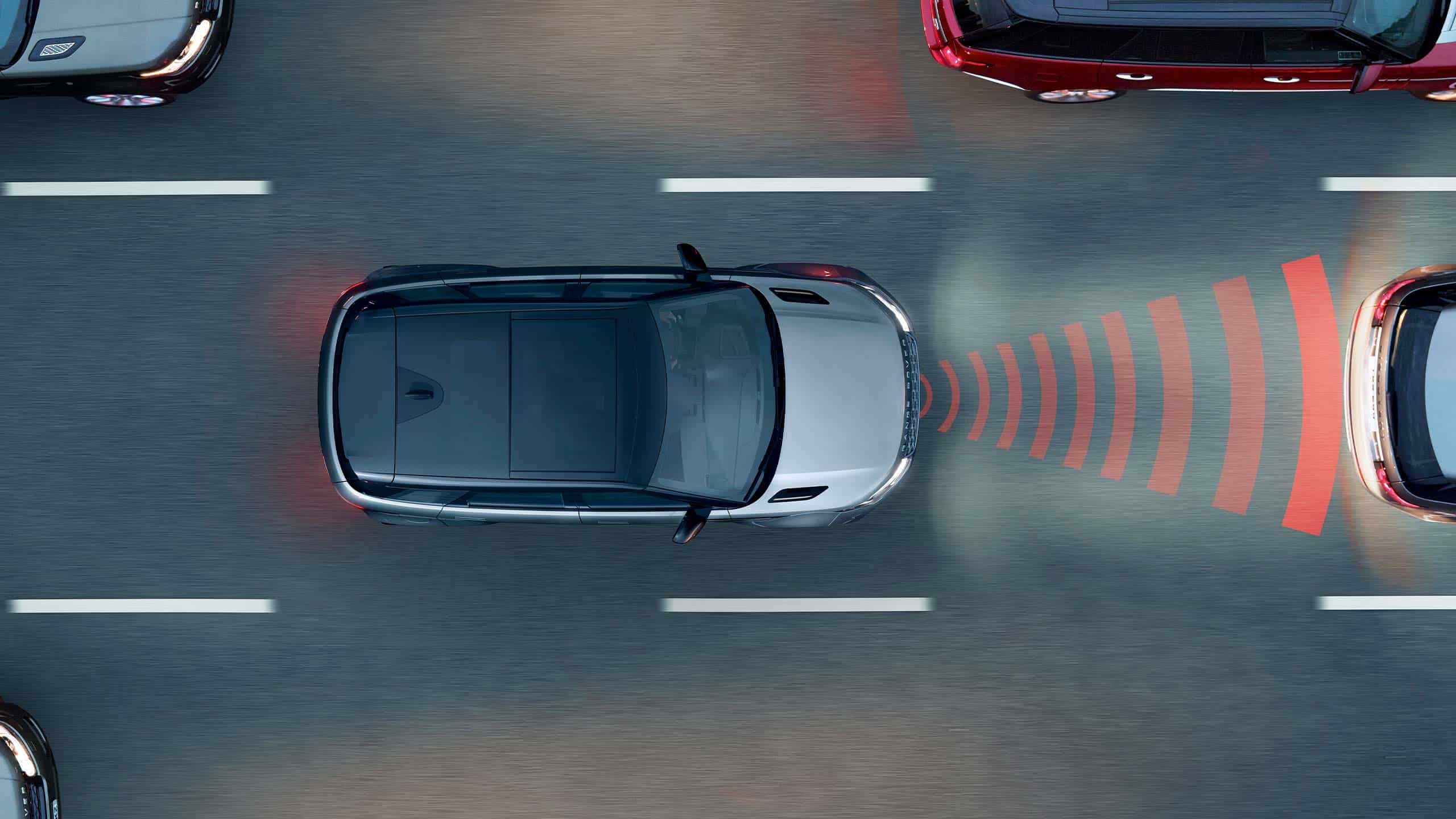 Set your cruising speed and following distance so your vehicle adapts to changes in traffic automatically1.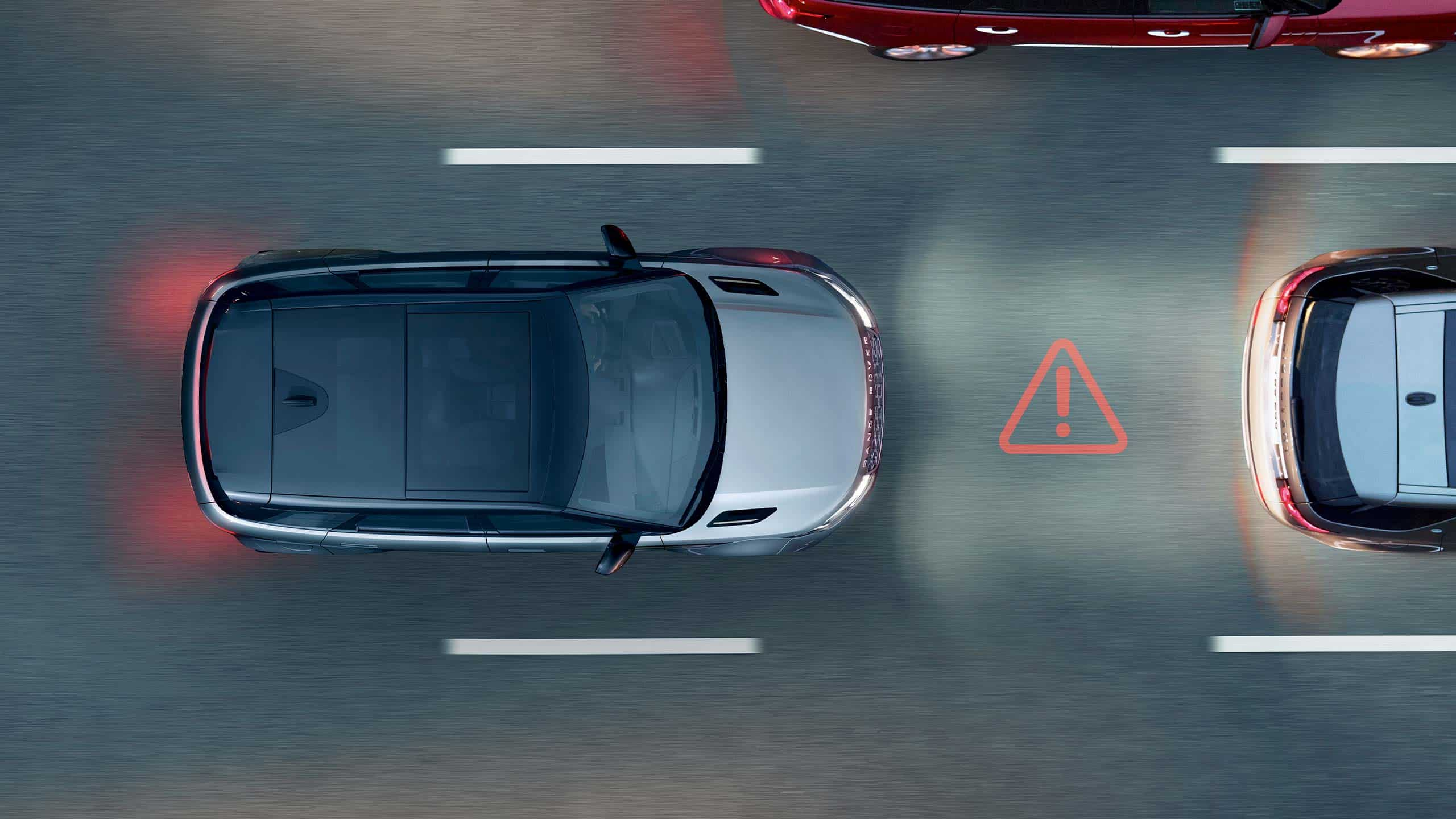 EMERGENCY BRAKING
Emergency Braking can help mitigate collisions with other vehicles, pedestrians or cyclists. It displays a warning in the event of an imminent collision, and automatically applies the brakes if no action is taken by the driver1,19.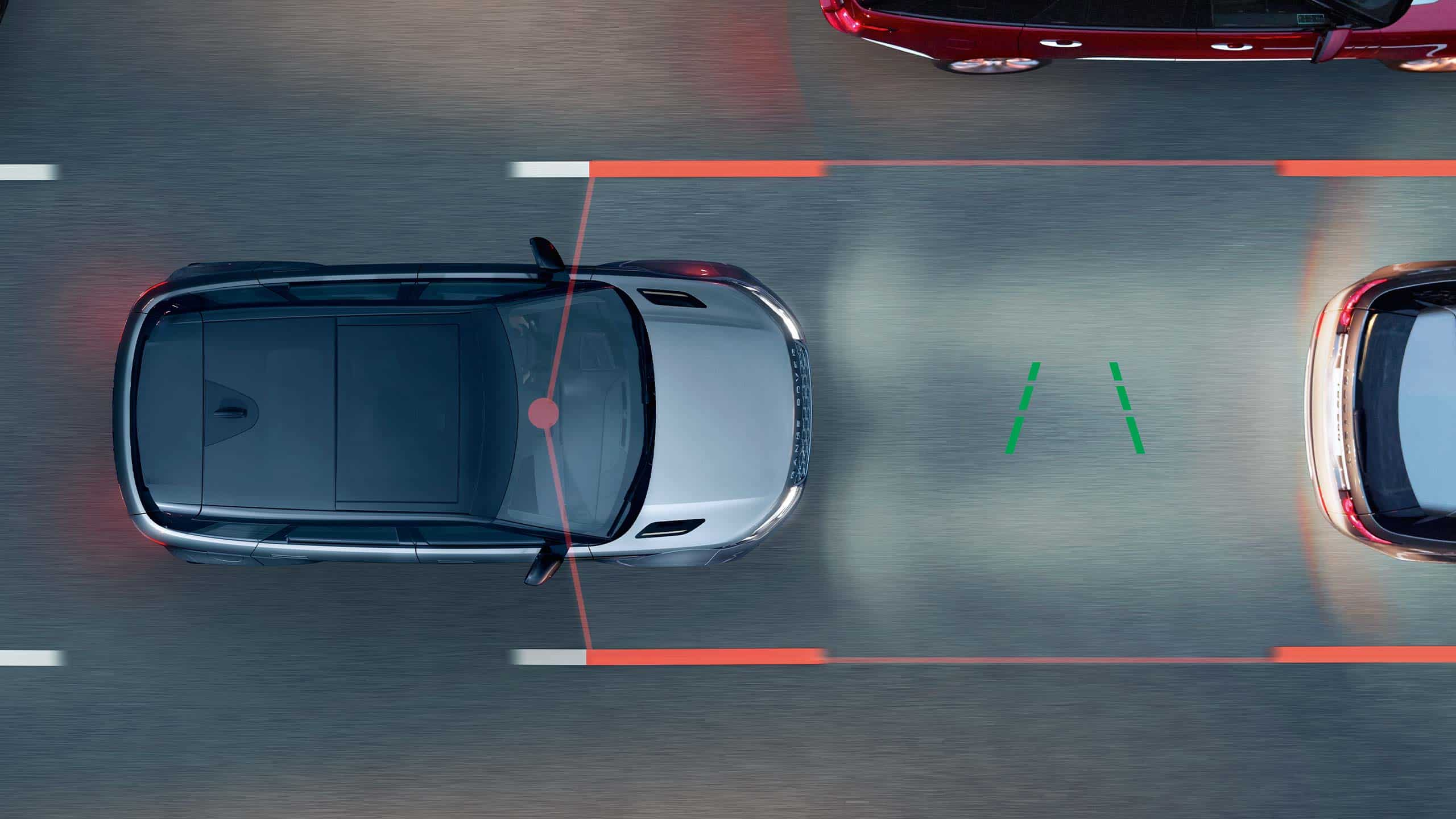 LANE KEEP ASSIST
Lane Keep Assist detects when your vehicle is unintentionally drifting out of your lane, and applies a corrective torque to the steering wheel, encouraging you to guide your vehicle back1.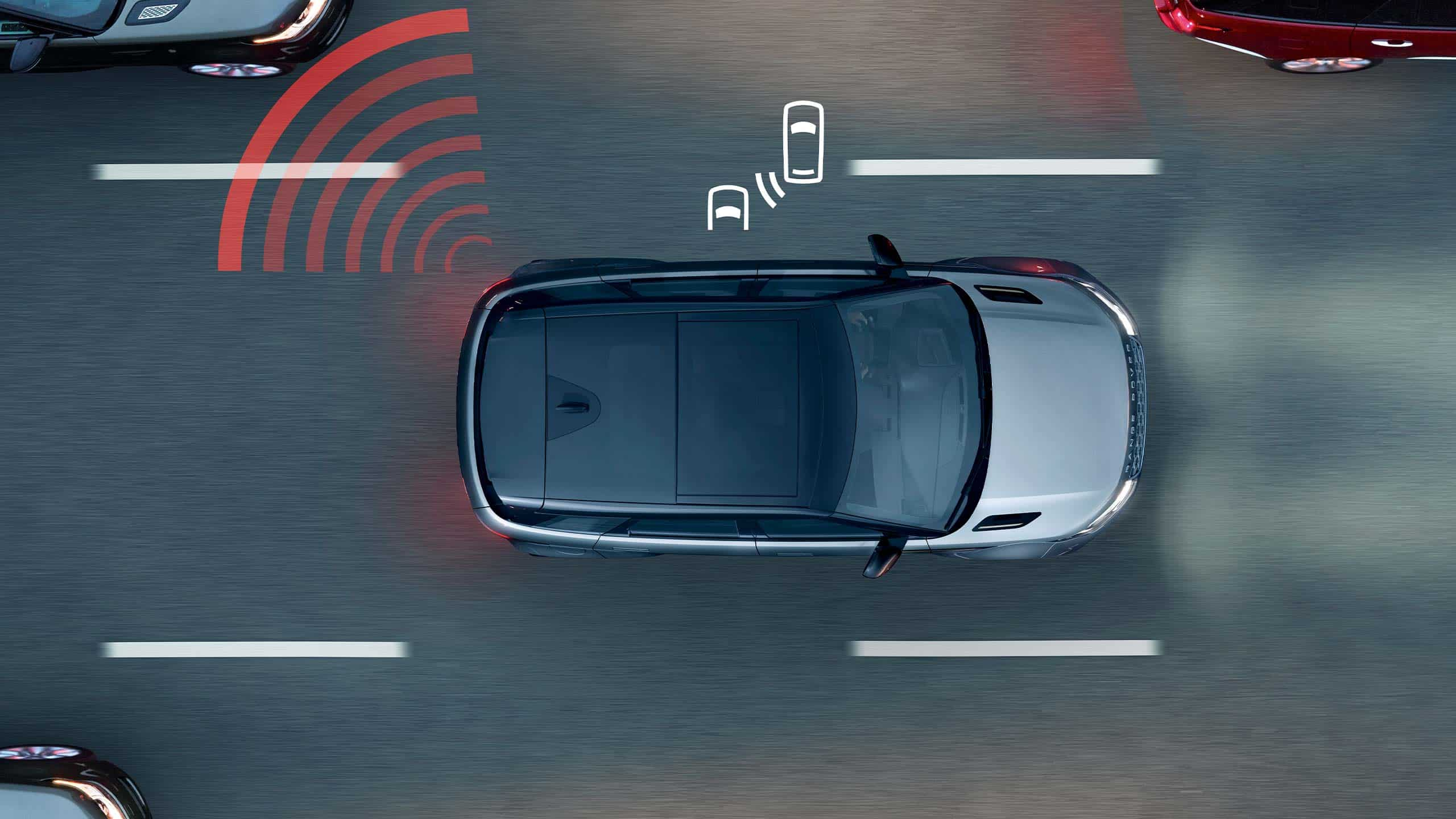 BLIND SPOT ASSIST
Blind Spot Assist helps you change lanes by illuminating a small warning light in the side mirror when a vehicle is detected in your blind spot. Additional steering correction encourages you to guide your vehicle away if a potential collision is detected1.
TRAFFIC SIGN RECOGNITION WITH ADAPTIVE SPEED LIMITER
Traffic Sign Recognition clearly displays speed limits and 'no passing' signs on the instrument cluster or optional Head-up Display. Adaptive Speed Limiter uses Traffic Sign Recognition to adjust your vehicle's speed accordingly1.
DRIVER CONDITION MONITOR
Driver Condition Monitor detects if you're starting to feel drowsy, provides an alert message, and encourages you to take a break1.
PARKING FEATURES
Helping you maneuver your Land Rover vehicle into the tightest urban parking space. Check with your local authorized Retailer to discover the options that are best for you.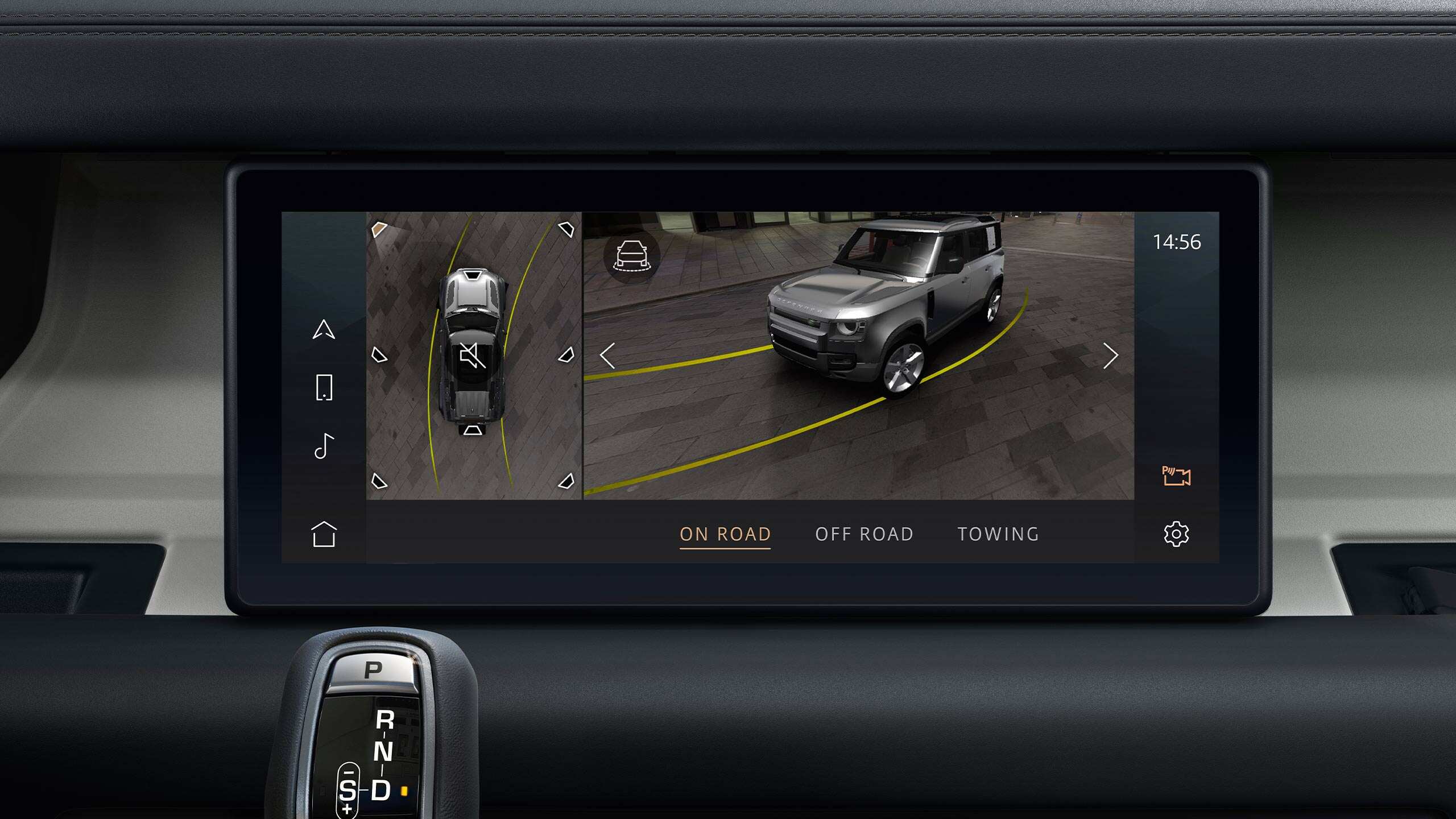 3D Surround Camera helps you see more. New 3D exterior perspectives alongside a 360° overhead view make maneuevering easier, while off-road views including the innovative ClearSight Ground View provide you with confidence when scaling various terrains24.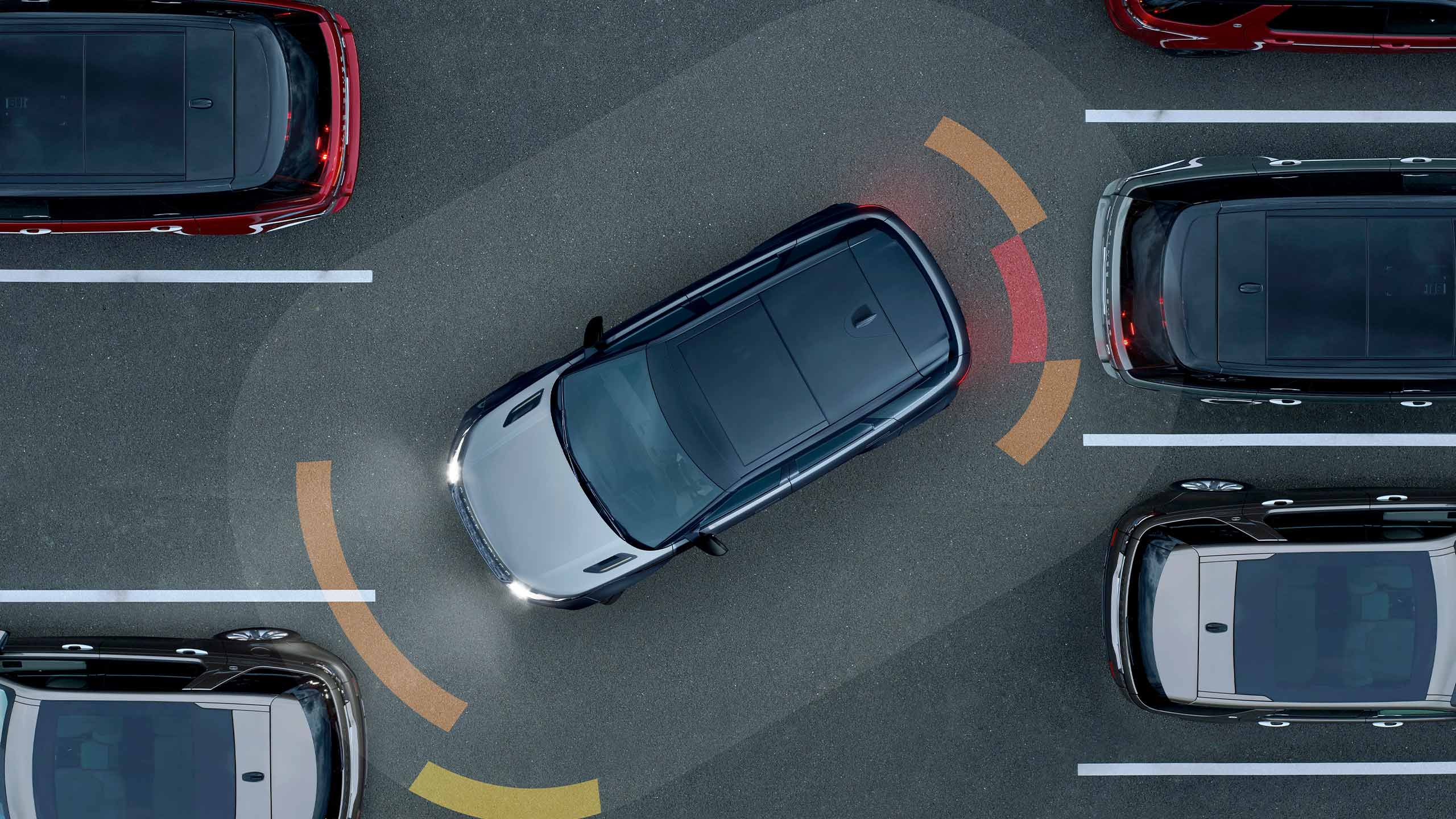 FRONT AND REAR PARKING AID
Front and Rear Parking Aid provides you with visual and audio feedback of the distance to obstacles front and rear during low speed maneuvering and positioning1.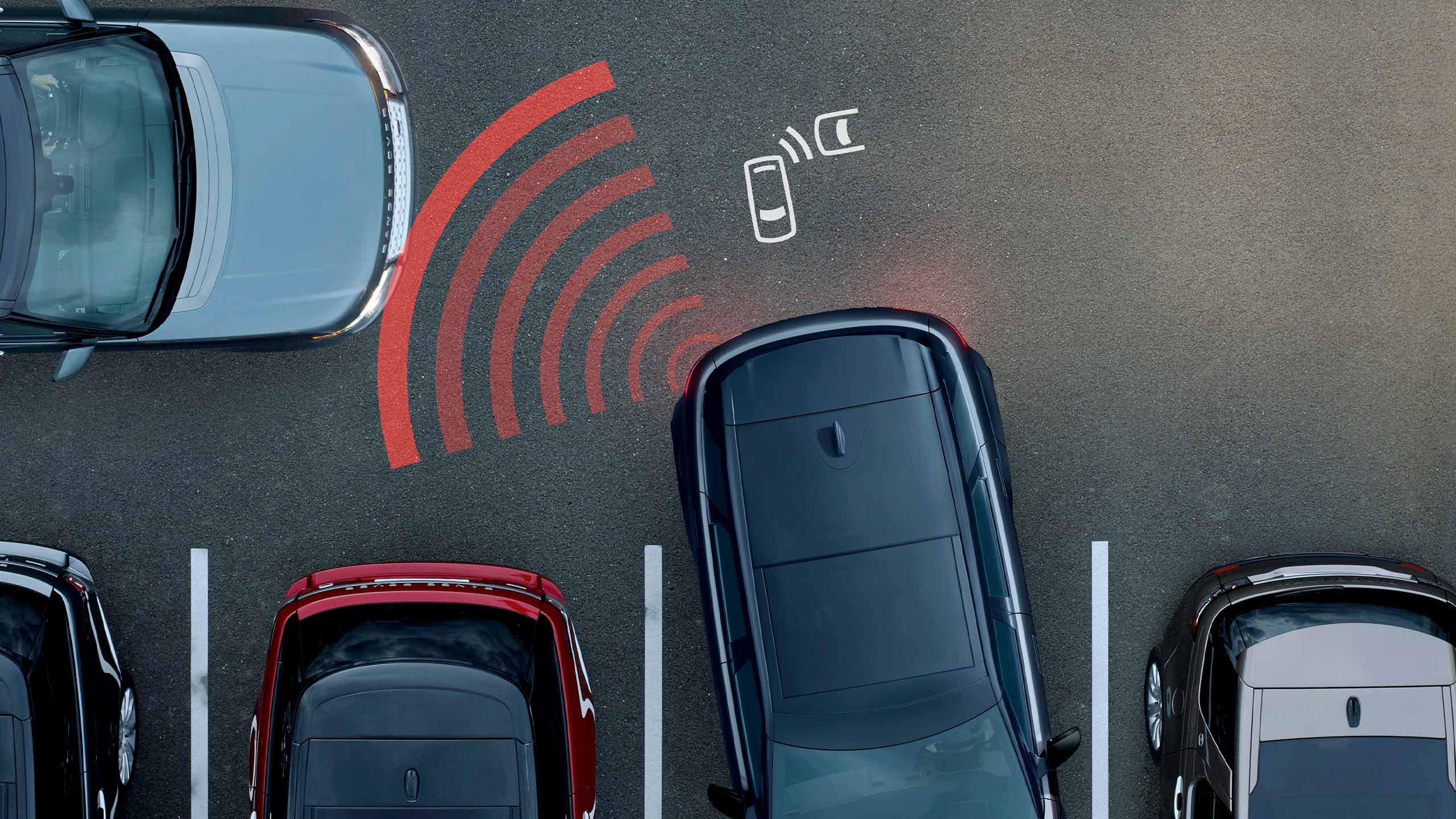 REAR TRAFFIC MONITOR
Rear Traffic Monitor warns you of vehicles, pedestrians or other hazards approaching from either rear side. Particularly useful when reversing out of a parking space1.
BUILD YOUR OWN
Build your vehicle to suit your needs.