In 1955, six undergraduates set out from London in two Land Rovers on an epic expedition into the unknown. The destination was Singapore and the prize was a place in history. One of the team, Tim Slessor, shares his memories of how the trip came together.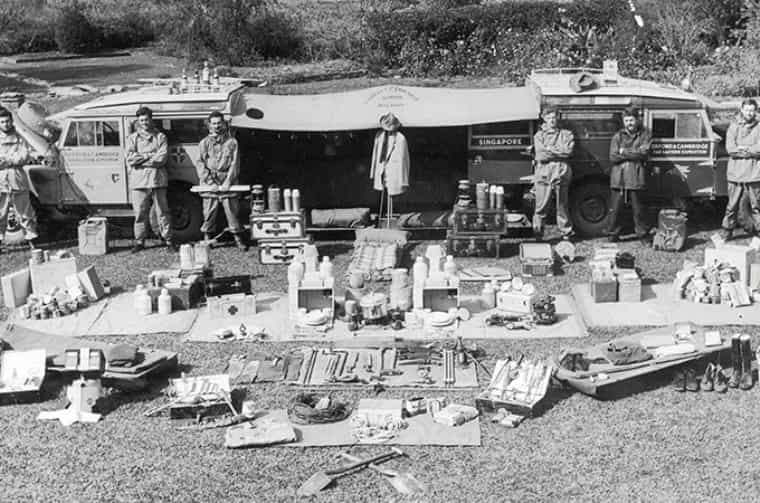 It would be one of the longest of all overland journeys: halfway around the world, from the English Channel to Singapore.
As undergraduates we had no money, no cars, no nothing.
Like much else in 1950s Cambridge, the idea had its genesis late one evening over gas-ring coffee. I had gone along to Adrian Cowell's room for a nightcap; presently he started dreaming – out loud. How about putting together an expedition to drive to Singapore? Crazy? Maybe. But why not? After all no one else had done it. We could be the first.
We got out an atlas. We roughed out a route. We guessed at mileages. We talked long into the night.
And that, more or less, was how the expedition was born or, more accurately, how it was conceived.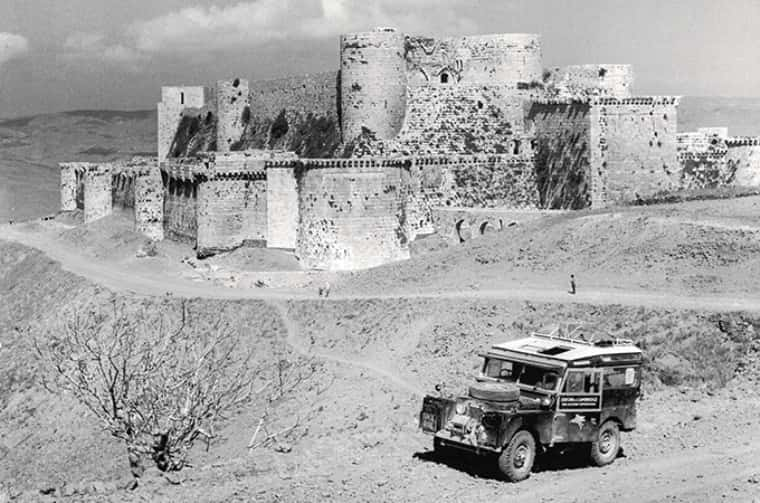 The team came together almost before we knew it. First aboard was cameraman Antony Barrington Brown (always known as BB). Next up was Henry Nott, secretary of the University Motor Club. Then there was Pat Murphy, navigator and visa-negotiating diplomat.
Then we had the idea of recruiting someone from Oxford: we reasoned that, if we ever got those two cars, we could have one painted light blue and the other dark blue. The resulting media interest would massively multiply our chances of getting sponsorship.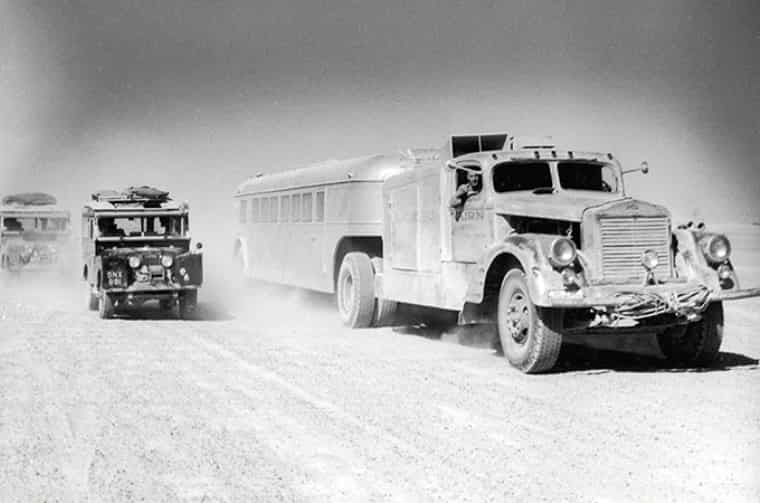 A posse was despatched to the Other Place. It returned with Nigel Newbery who became our quartermaster and second mechanic. Adrian who after all had provided the initial spark, was already our "busyness manager" – cashier, accountant and secretary. Now, first with a letter and then in a visit to Birmingham, he set about persuading the Rover Company that we were capable of pulling off a journey that was, according to some, quite impossible.
But, as Adrian pointed out, if against all odds we did make the first "overland to Singapore" journey, the publicity for Rover would be, well, considerable. A few days later, Rover wrote to say that they understood the logic of Adrian's proposal. Celebrations – and then some!