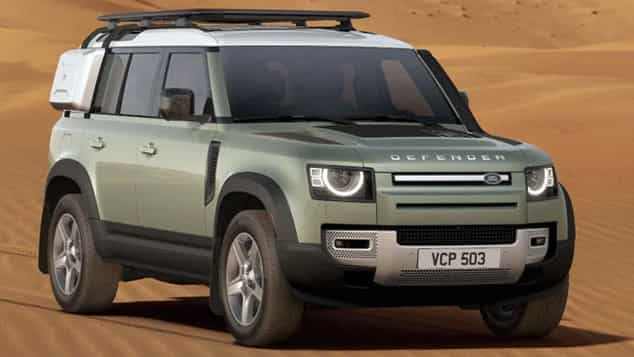 Sometimes, we just need to go outside. At least John Mayer does.
Always touring and connected, the renowned musician decided it was finally time to break away from it all. So, we sent him to Jedediah Smith Redwoods State Park and put him in his favorite vehicle: the Defender.
He was searching for something—precisely what, we didn't know. But the new model of our iconic 4x4 is designed to thrive off the beaten path, so we knew it was perfect for navigating to a place where he could hear himself think.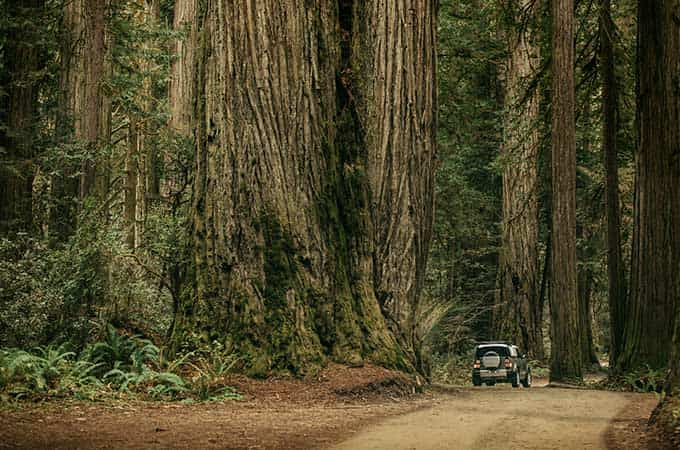 For more than 70 years, the iconic Land Rover Defender has held a special place in the hearts of adventurers. As John began his journey, it was easy to see why.
First, we took Howland Hill Road, an unpaved path that would lead us to Stout Grove—a rocky little alcove on the edge of Smith River. Engaging Terrain Response® 2, John optimized the engine, gearbox, center differential and chassis systems of the Defender to match the challenging terrain.1
Heading deeper into the heart of Jedediah Smith Redwoods State Park, the thick forest terrain turned into a muddy track, scattered with the occasional bough or boulder. For greater confidence, John turned on ClearSight Ground View. Available as part of the 3D Surround Camera system, ClearSight Ground View displays a camera view of the front underside of the vehicle on the large central touchscreen.24 In any other vehicle, this area would be invisible to the driver.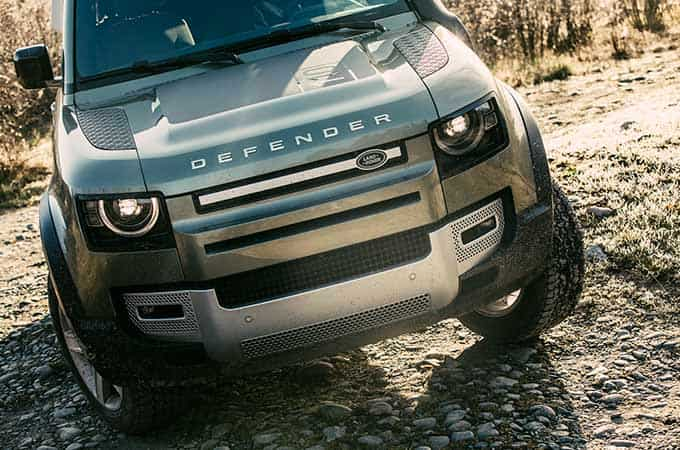 As John drove, the soft babble of the Smith River filled the ancient forest with an unshakable sense of peace. The emerald green river runs freely through the State Park without a single dam for its entire 300-mile length—the only major river in California to do so. Soon we pulled onto the rocky shores of Stout Grove. With the help of Electronic Air Suspension, John extended our ride height to 2.8 inches, creating a comfortable drive despite the tumultuous, uneven terrain.1
Life has a habit of throwing unexpected challenges our way, and this journey was no different. That's why the Defender has a wading depth of 34.5 inches. After a watery dip in the path that was deftly handled by the Wade Sensing Program available in the Defender, we continued.22
Now finding himself surrounded by the world's tallest trees, John felt a sense of calm hanging in the air. As with many journeys into the great outdoors, John was discovering far more than he could have ever imagined.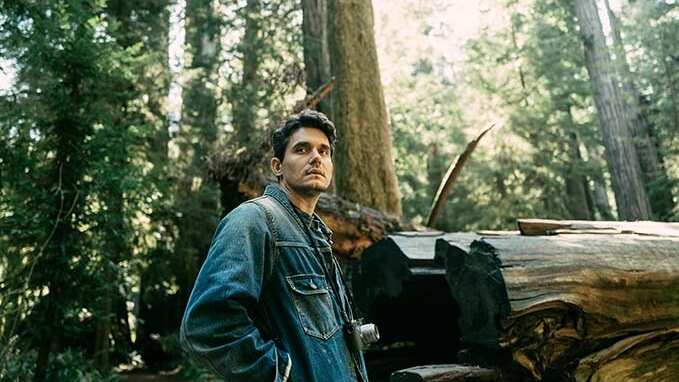 As John drove, the ancient, towering trees broke away to reveal a glistening, golden California coastline. Soon, after switching on the Defender Connected Navigation Pro system, we were winding down a long stretch of road with the Pivi Pro leading us to our destination. Our most intuitive infotainment system ever, it features an at-a-glance layout that enables you to carry out frequent tasks and use commonly accessed features on the home screen, including navigation, phone and media.16
We ended our journey on the sandy shores of Crescent Beach, a premier destination for scenic views of the Pacific Ocean. The Defender is equipped with All-Wheel Drive1, which intelligently controls torque distribution between the front and rear axle to maximize traction. This allowed John to easily maneuver to the edge of the water.
As we took in our surroundings, there was a moment of quiet reflection for all, punctuated only when John brought out his guitar. While much has changed since those peaceful days we spent in the woods, one thing is certain—Mayer's adventure underscores something as true today as it's always been: we all need to go outside.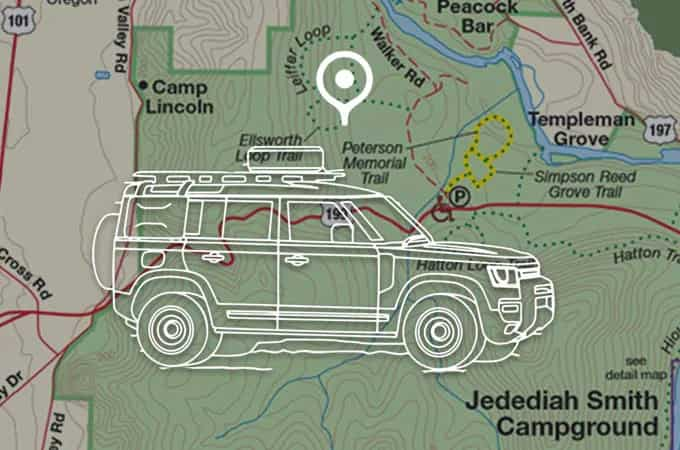 You've read about John Mayer's adventure into the great outdoors, and now it's your turn. Get outside and disconnect from the world at a state or national park near you. We promise you won't regret it.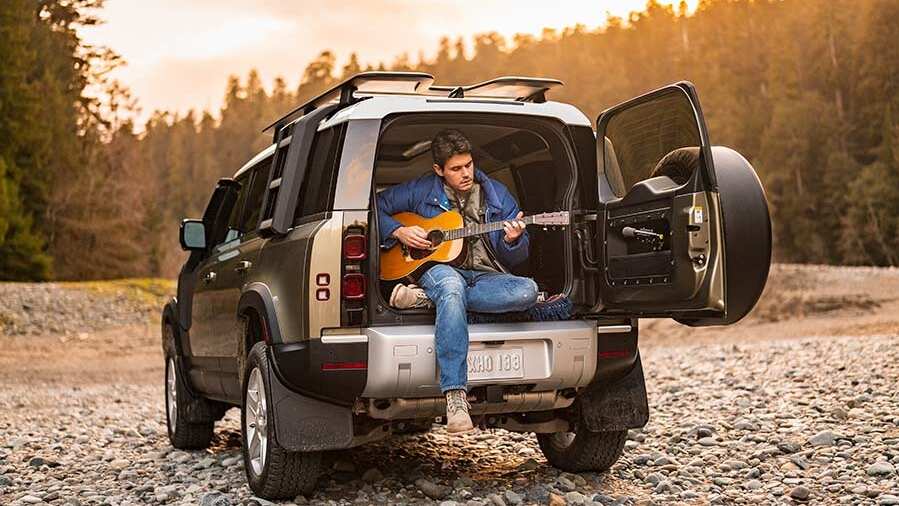 THE NEW LAND ROVER DEFENDER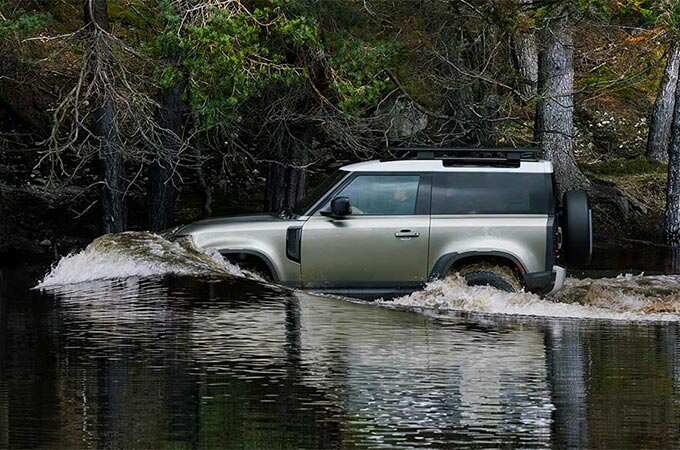 TOUGH JUST GOT A NEW STANDARD
The Defender is capable by nature. Built to be the toughest Land Rover vehicle ever, it confidently handles a variety of terrains. The Defender is strengthened with outstanding geometry, Configurable Terrain Response® and our most durable materials yet, making it a real force to be reckoned with.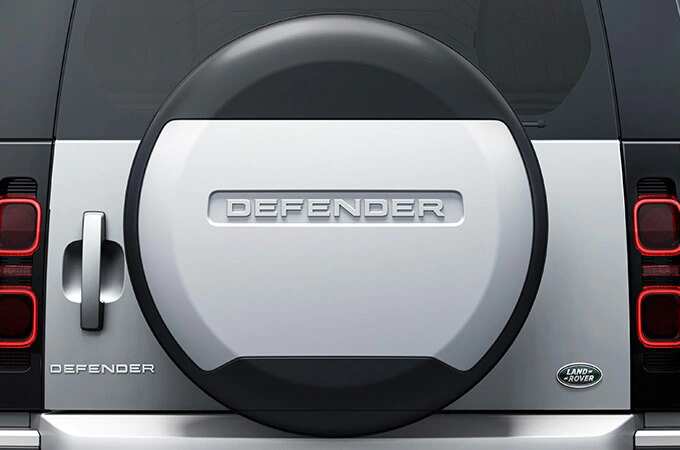 AN ICON REIMAGINED
How do you redefine an icon? Push harder. Dig deeper. You go above and beyond. You capture its very essence. Then you reimagine it. You design, engineer and build it without compromise until you've created a vehicle that's absolutely of the moment. One that's visually compelling, with a go-anywhere, do-anything attitude and toughness at its very core. This is the Land Rover Defender. Want to know more? Head to our gallery to explore its features.