ACCESSORIES
YOUR WORLD. YOUR WAY
European models shown.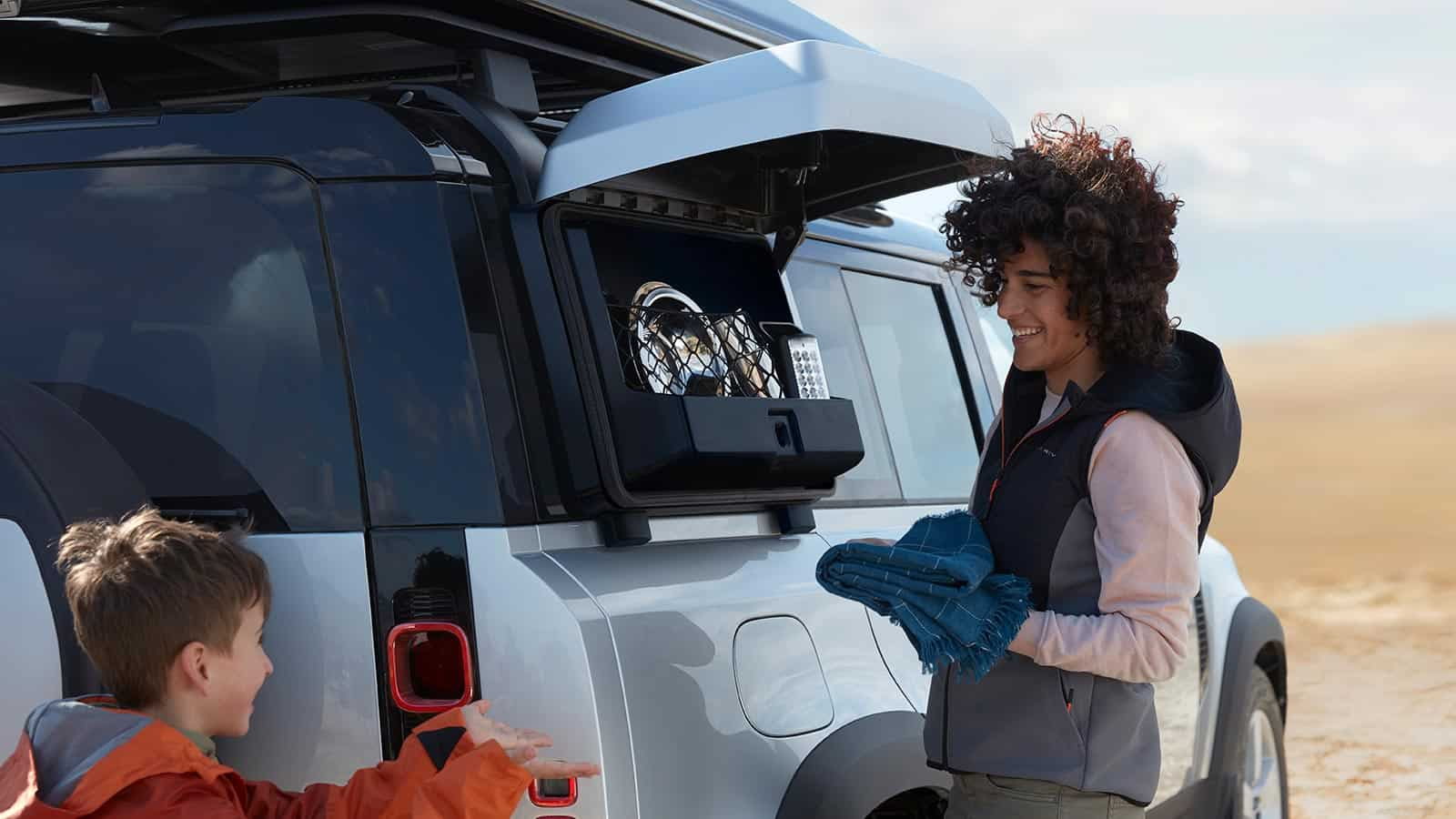 SIDE-MOUNTED GEAR CARRIER
The 24 liter Exterior Side-mounted Gear Carrier⬧ allows you to store items safely and securely outside of the vehicle. Both waterproof and lockable, it makes storing equipment easy and safe.
ACCESSORY PACKS
Four packs. Unlimited possibilities. To make more of your world, choose from the options below.
⬧Roof Rails required for fitment.
⬨When fitted to 110 with off-road tires. Not available on Defender V8 models. Defender V8 models have no dynamic roof loading capacity.
▼Cross bars required for fitment.