The exterior features curated and refined elements, including a new grille design in a variety of technical finishes, to optimize vehicle proportions.
 European Model Shown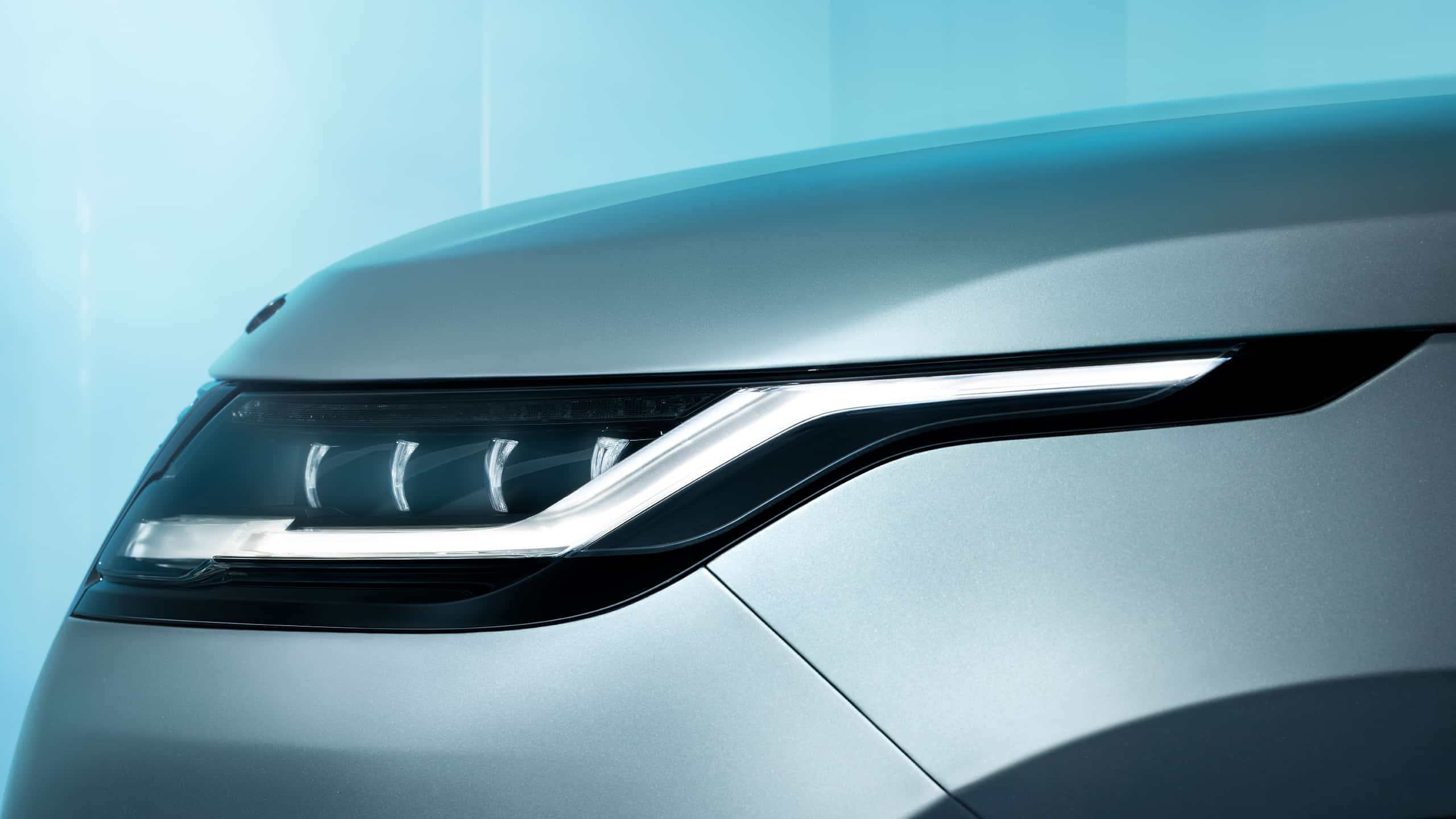 DESIGN ENABLING TECHNOLOGY
The new front headlight design is sharp and refined, with precise details.
 European Model Shown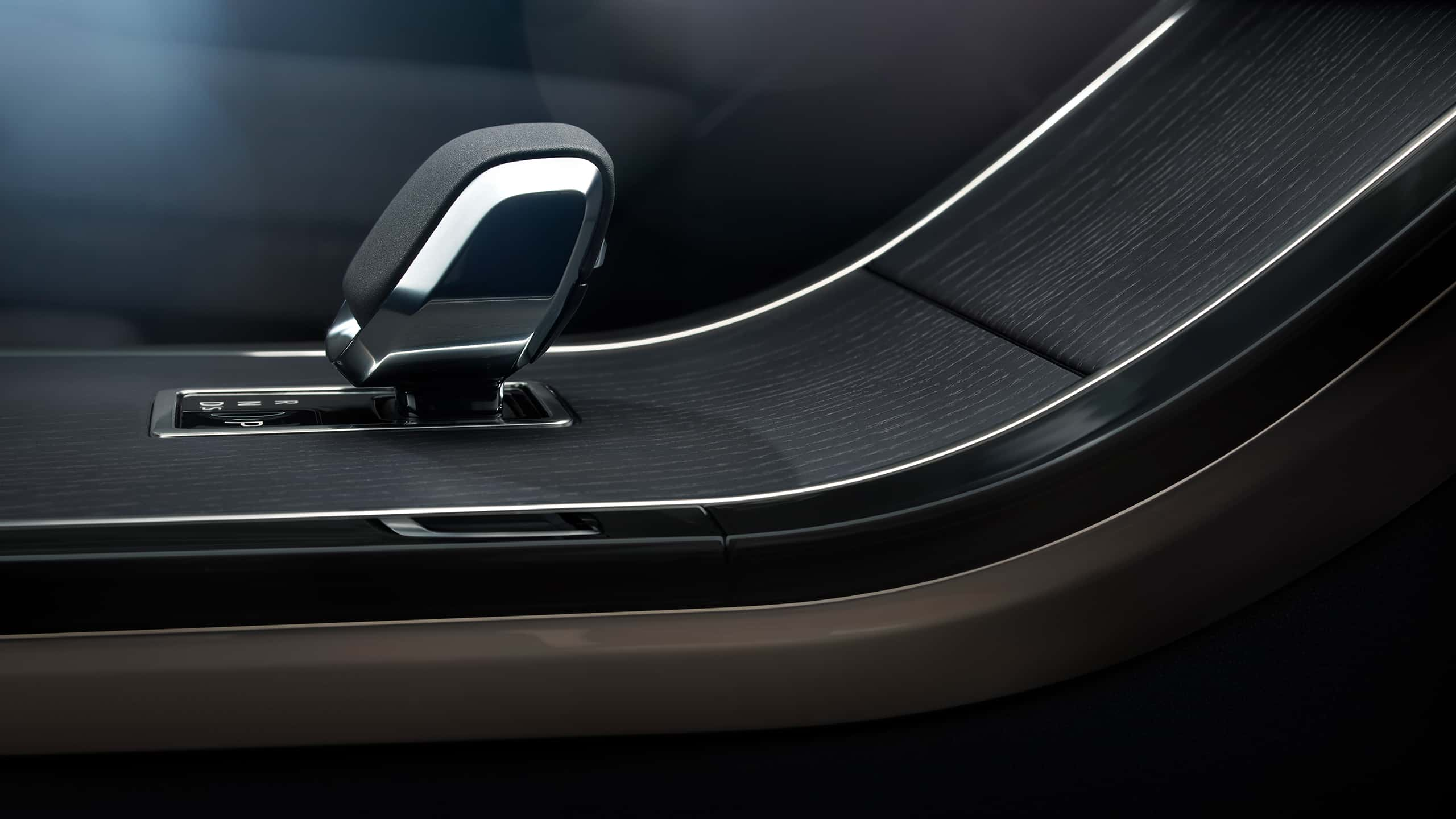 The clean sophistication of the new center console conceals generous storage and the convenience of wireless charging.
 European Model Shown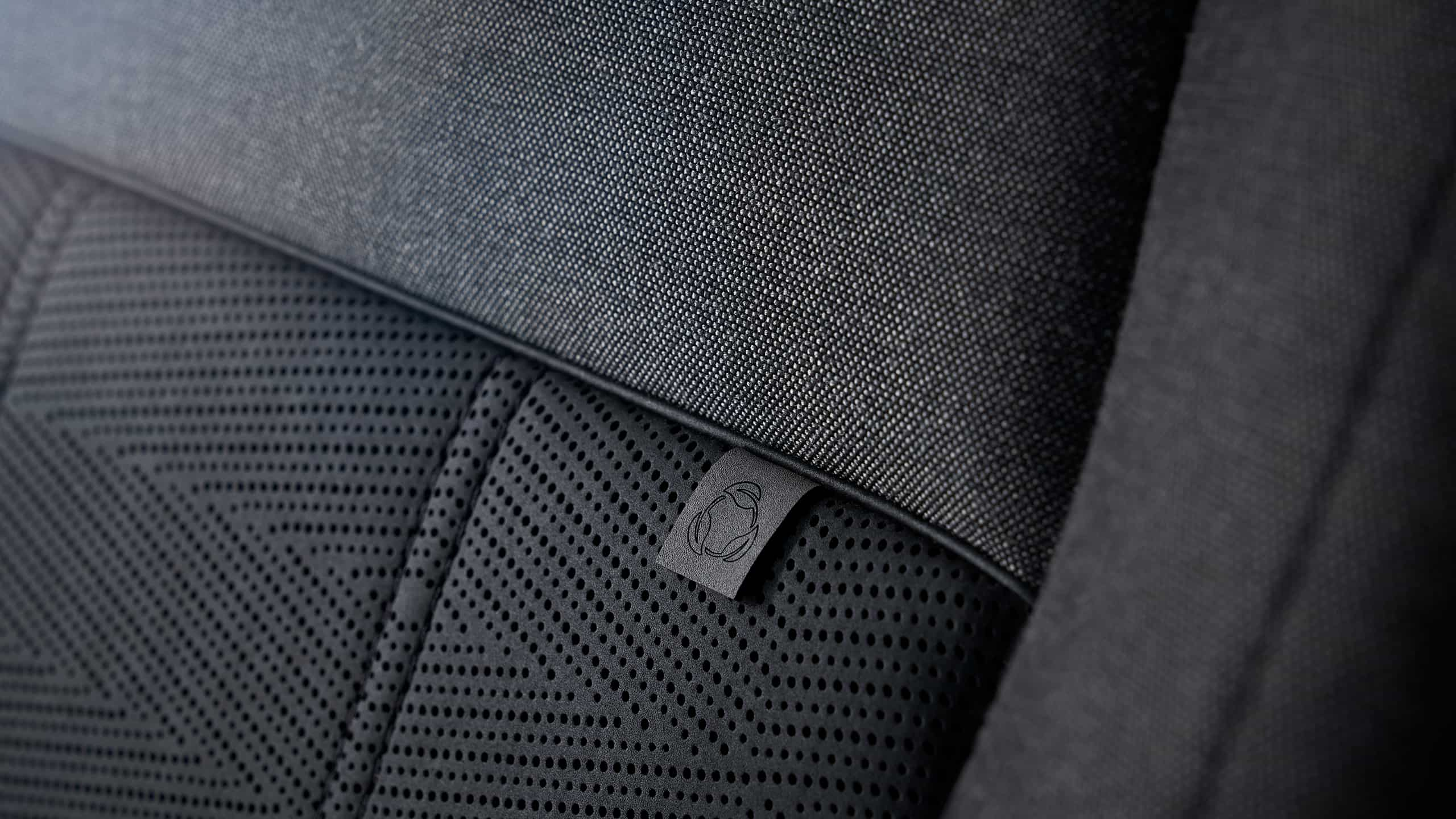 Inspired by bespoke tailoring. New materials, such as sustainable KvadratTM wool blends and leather-free alternatives, create a calm sanctuary.
 European Model Shown
Our award-winning Pivi Pro16 infotainment system incorporates all controls on a new 11.4" curved glass central Touchscreen. Creating a clean, elegant fascia with intuitive volume, climate and seat-adjustment functionality.
European Model Shown

Designed to take the stress out of tricky situations. 3D Surround Camera offers a 360° view of your surroundings, making it easier to maneuver in and out of tight spots1.
European Model Shown
INTUITIVE DRIVER DISPLAYS
Working in harmony with Pivi Pro16, the 12.3" Interactive Driver Display allows you to customise the way information is presented. The Head-up Display10 projects key vehicle and journey information onto the windshield within your eyeline.
European Model Shown
CABIN AIR PURIFICATION PLUS
Cabin Air Purification Plus is capable of filtering and purging dust and microbes while monitoring CO2 levels to help promote occupant wellbeing and alertness.
European Model Shown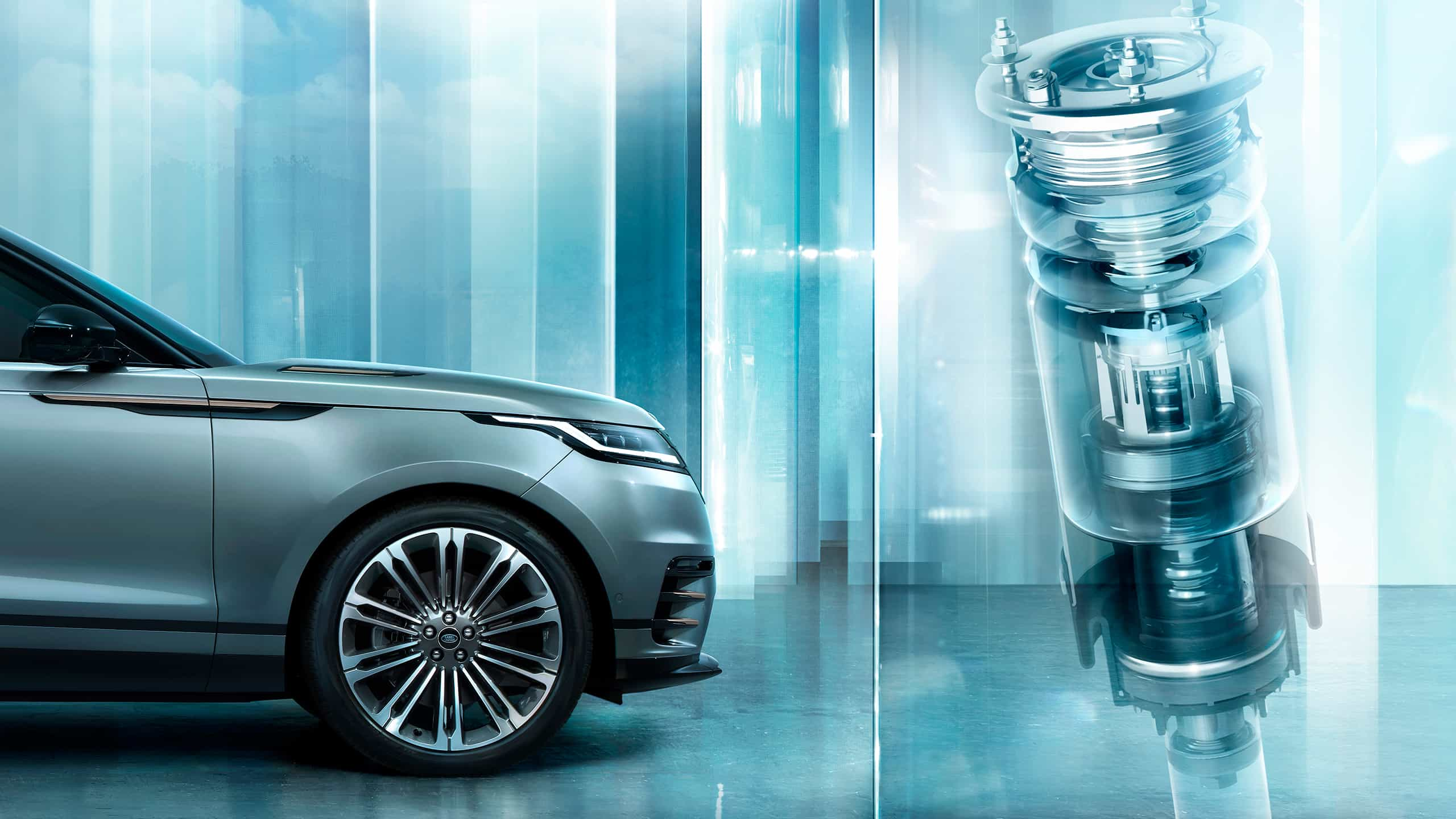 ELECTRONIC AIR SUSPENSION
Elegant Arrival makes getting in and out of your Velar effortless, while Electronic Air Suspension provides a serene, comfortable driving experience.
European Model Shown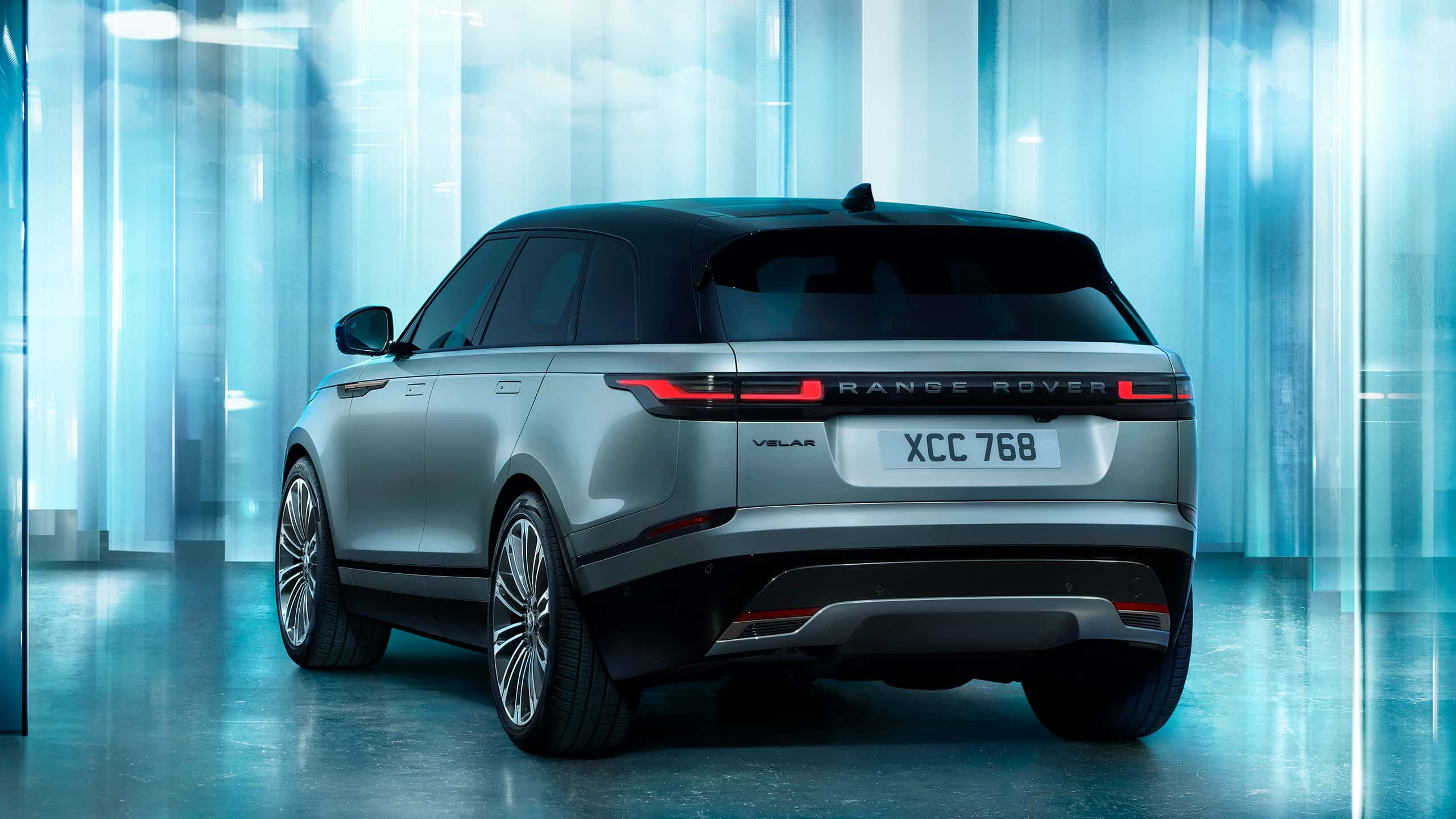 The Range Rover Velar mild hybrid engines harvest, store and redeploy energy normally lost during deceleration. Available with a range of gasoline engines.
European Model Shown

CONFIDENCE-INSPIRING CAPABILITY
DRIVING DYNAMICS
Adaptive Dynamics delivers a smooth ride and optimum control by monitoring body and steering movements up to 500 times a second. Select specific chassis and powertrain settings to suit your driving style with Configurable Dynamics1.
European Model Shown
OPTIMUM TRACTION
Whether you're driving down dirt paths or slippery roads, Intelligent All Wheel Drive (AWD) with Intelligent Driveline Dynamics (IDD) ensures torque distribution between the front and rear axle is optimized for traction in just about all conditions1.
European Model Shown
ADAPTABLE TECHNOLOGIES
Your on-road driving experience is enhanced by a Dynamic program within the Terrain Response® 2 system, while All Terrain Progress Control provides seamless off-road driving as it maintains a constant speed for you1. Towing couldn't be easier with Advanced Tow Assist technology taking the stress out of reversing maneuvers27.
European Model Shown
Autoplay Start
Autoplay Stop
Please note that standard features may be replaced when selecting alternative trim levels. Standard features may also vary on engine variant and transmission.

Optional features and their availability may differ by vehicle specification (model and powertrain), or require the installation of other features in order to be fitted. Please contact your local Retailer for more details, or configure your vehicle online.