Range Rover has a rich bloodline of pioneering innovation and continues to rewrite the rule book for precision and quality.
DESIGN ENABLING INNOVATION
Our modern design vision is enabled by combining state-of-the-art engineering techniques with intuitive technologies.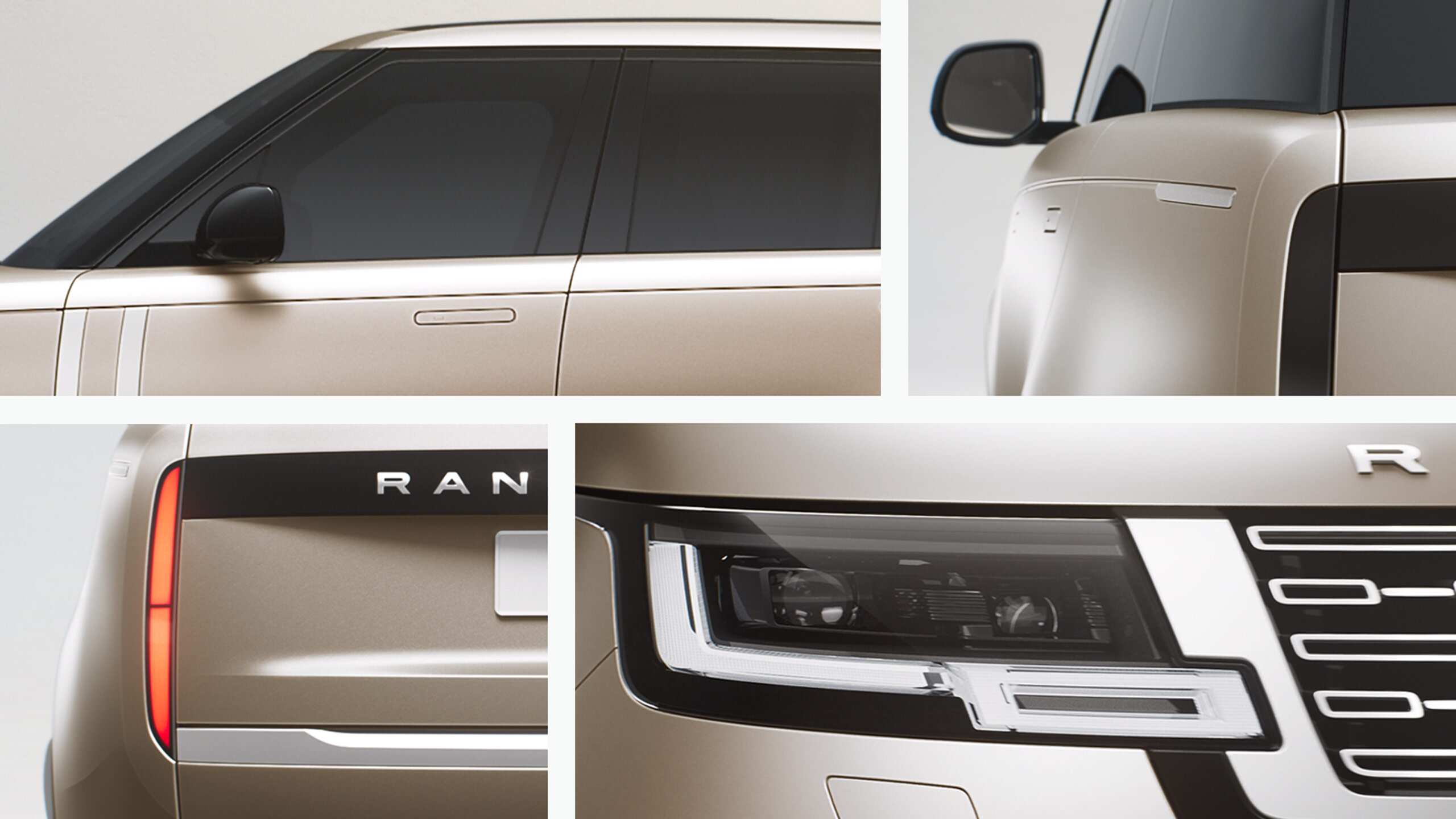 A smooth laser-welded interface, the roof finisher provides a seamless finish in support of our design philosophy. Flush elements provide a milled-from solid appearance and enhance aerodynamic performance. The rounded edge of the door meets the glass in a simple, clean finish thanks to the hidden waist finisher.
A CALM SANCTUARY
Active Noise Cancellation†† and sophisticated, mixed-metal architecture deliver one of the quietest cabins of any road vehicle.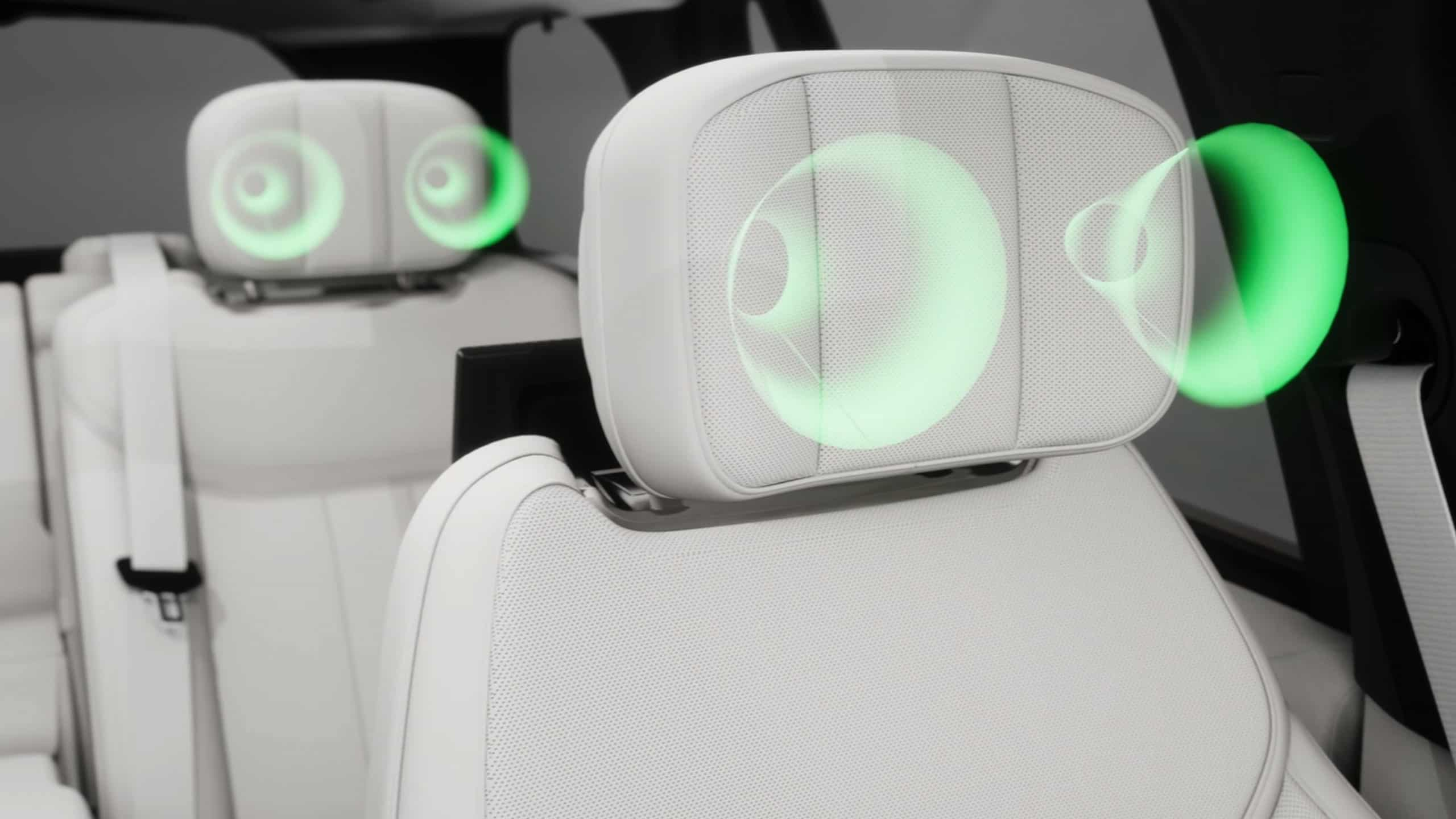 Next-generation Active Noise Cancellation†† eliminates unwanted noises, vibrations and distractions. It reduces the cognitive load on the driver and passengers, helping everyone arrive at their destination feeling refreshed. Noise cancelling headrest speakers create individual quiet zones for ultimate cabin refinement. Four accelerometers and microphones around the outside of your Range Rover monitor wheel vibrations, tire noise and engine sounds, generating a cancelling signal played through the 35 main speakers of the vehicle.
SEAMLESSLY INTEGRATED
True modern luxury demands advanced features that are seamlessly integrated and always up to date.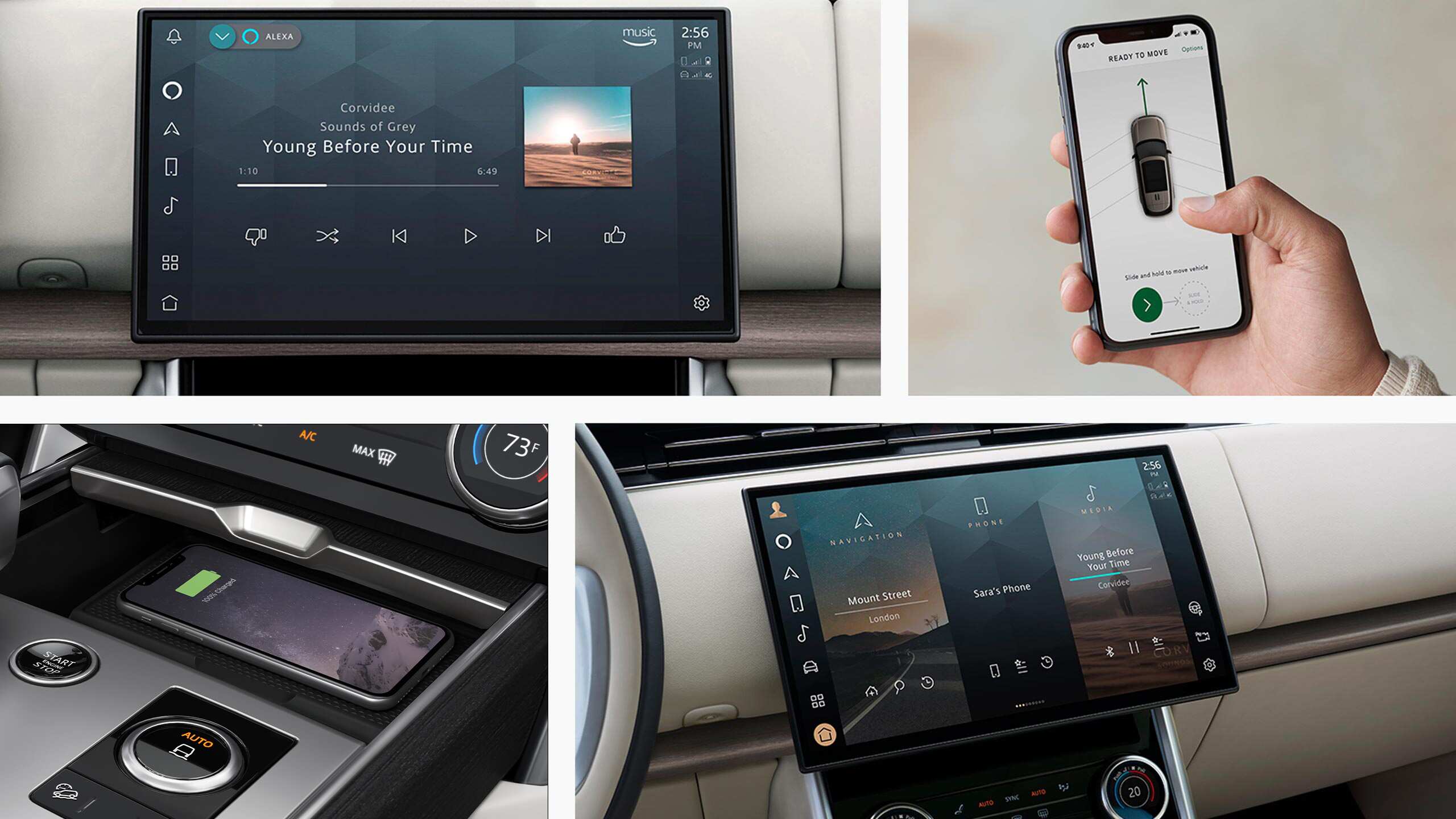 Advanced features — including Amazon Alexa29, Remote Park Assist*, and Pivi Pro16 infotainment — are seamlessly integrated, easy to use and highly relevant. Thanks to software-over-the-air (SOTA) updates, Range Rover improves as it matures.
ELECTRIFIED PERFORMANCE
The new architecture of Range Rover provides the foundations for efficient powertrain options including the extended range plug-in electric hybrid (PHEV)†. A fully electric Range Rover will join the family in 2024, spearheading our drive towards an electric future.

European model shown. This powertrain has limited availability. Please speak to your local retailer for the latest information.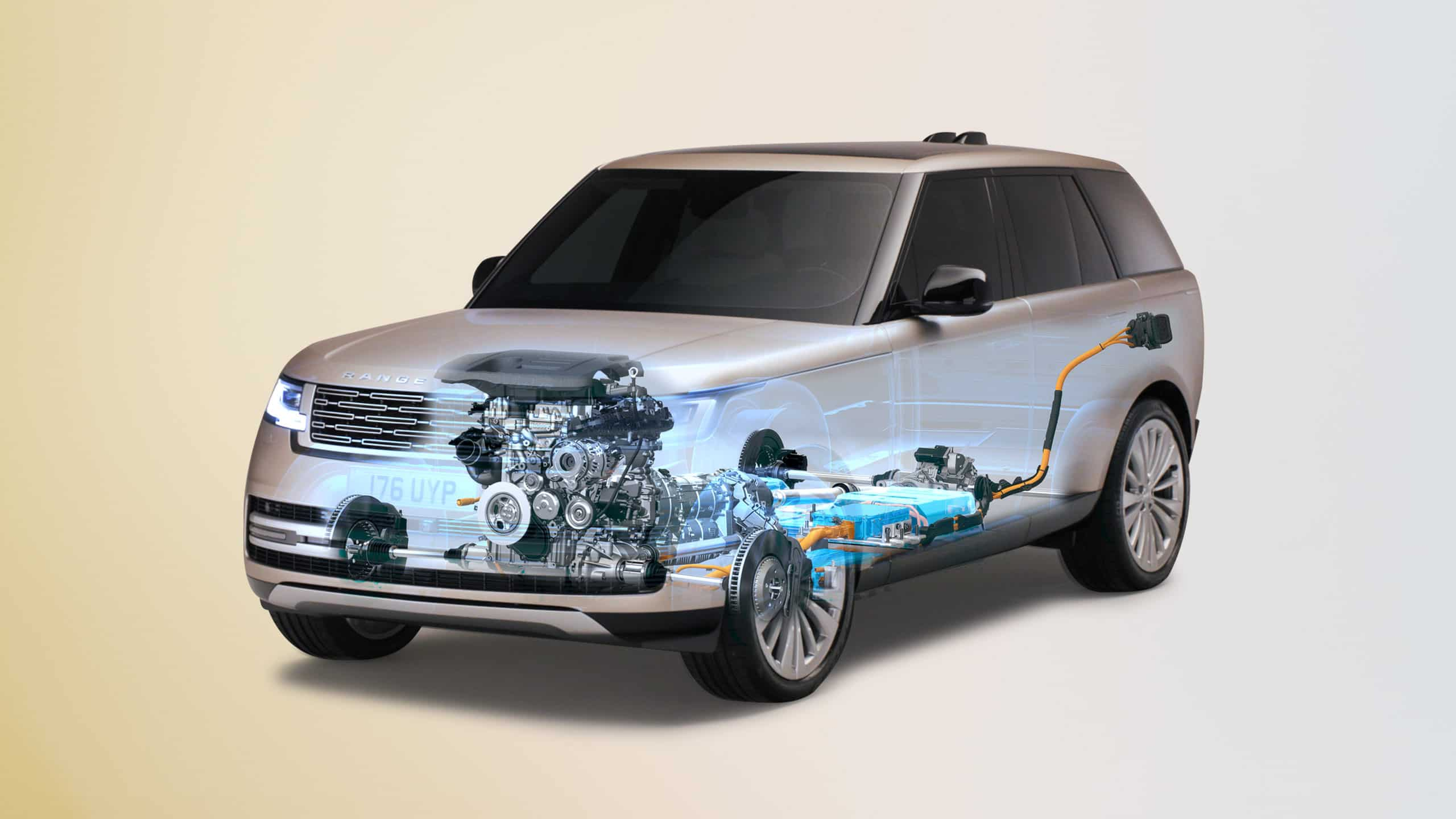 MLA-FLEX
Mixed-metal Modular Longitudinal Architecture (MLA-Flex) provides a foundation for new levels of comfort and refinement.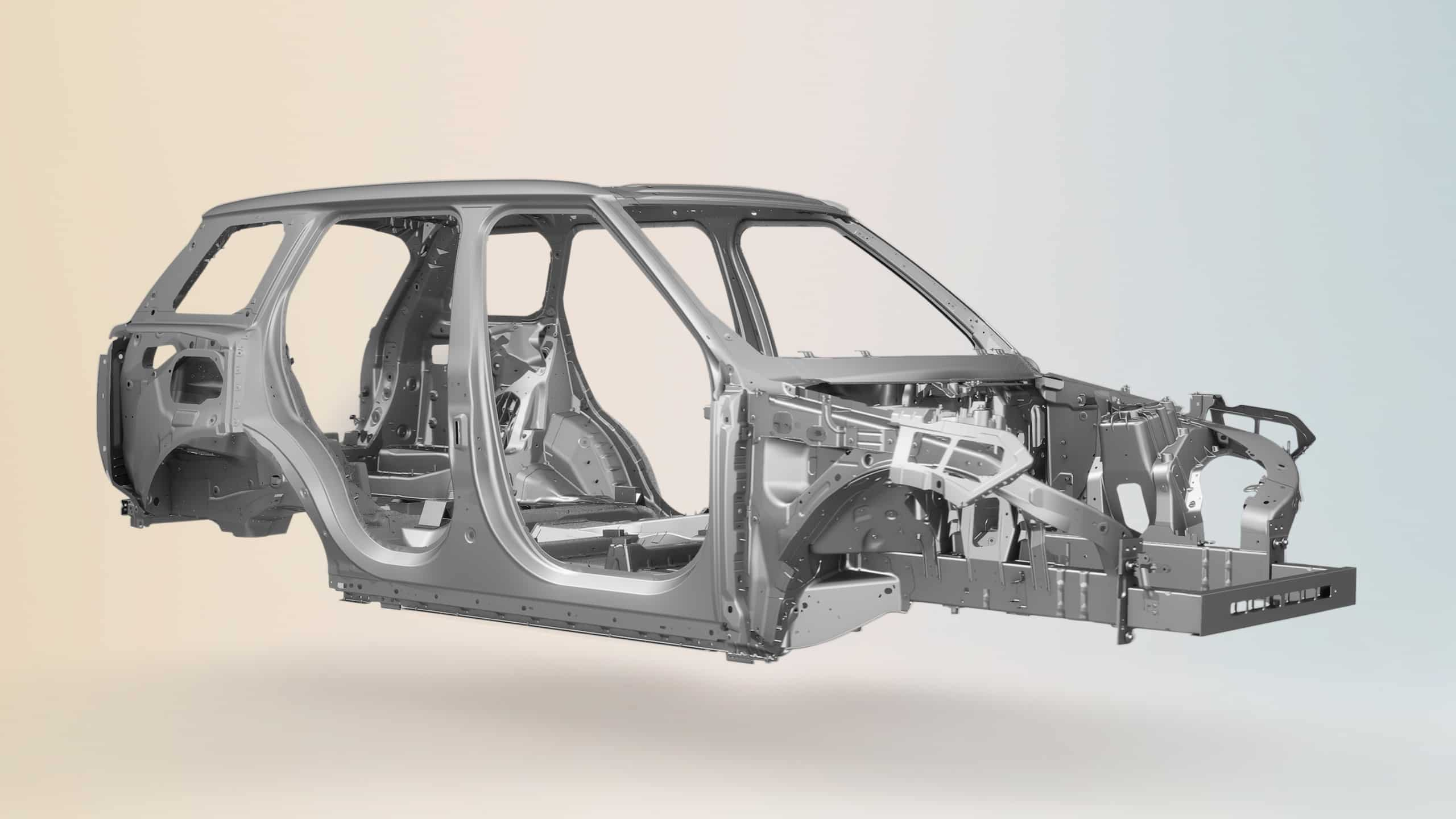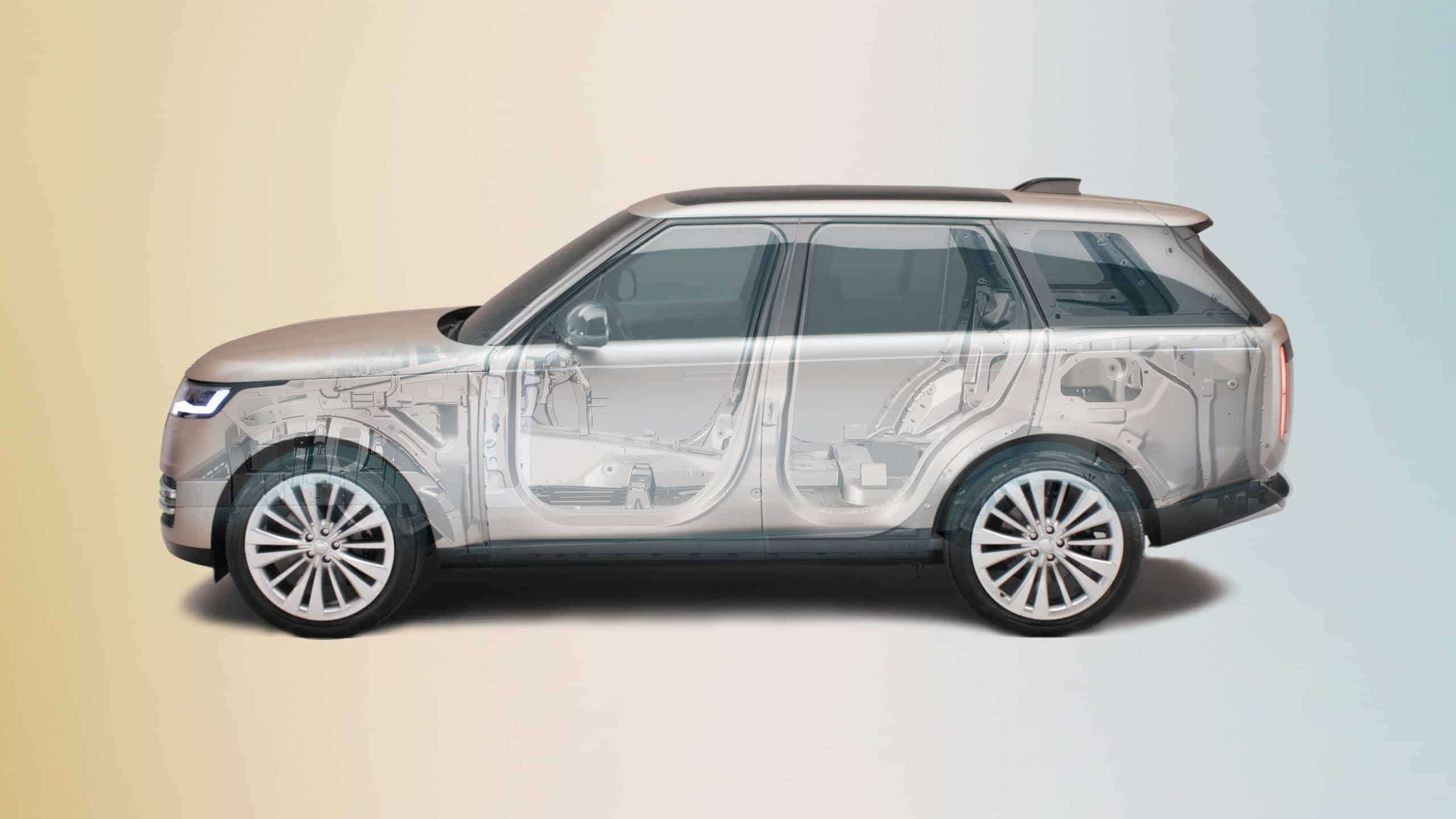 The new structural design of Range Rover balances weight, strength, and stiffness. The new MLA-Flex body is up to 50 percent stiffer and engineering enhancements contribute to a 24 percent improvement in noise transmission. By combining state-of-the-art engineering techniques with 260,000 virtual tests and 750k miles of prototype testing, Range Rover is robust, sophisticated and delivers benchmark quality.
*Available from mid-2022.
†2023 Range Rover. All-electric range is 51 miles with fully charged battery in full EV Mode. Figure is EPA estimate. Actual range will vary with driving conditions, and other factors. See your local authorized Land Rover Retailer for more details.
††Available on Autobiography model and above.​
Optional features and their availability may differ by vehicle specification​ (model and powertrain) and market, or require the installation of other features in order to be fitted. Please contact your local authorized Retailer for more details, or configure your vehicle online.