EXTERIOR DESIGN
An instantly recognizable silhouette enhanced through supremely realized design. Defender 130 combines form with function to achieve a commanding presence.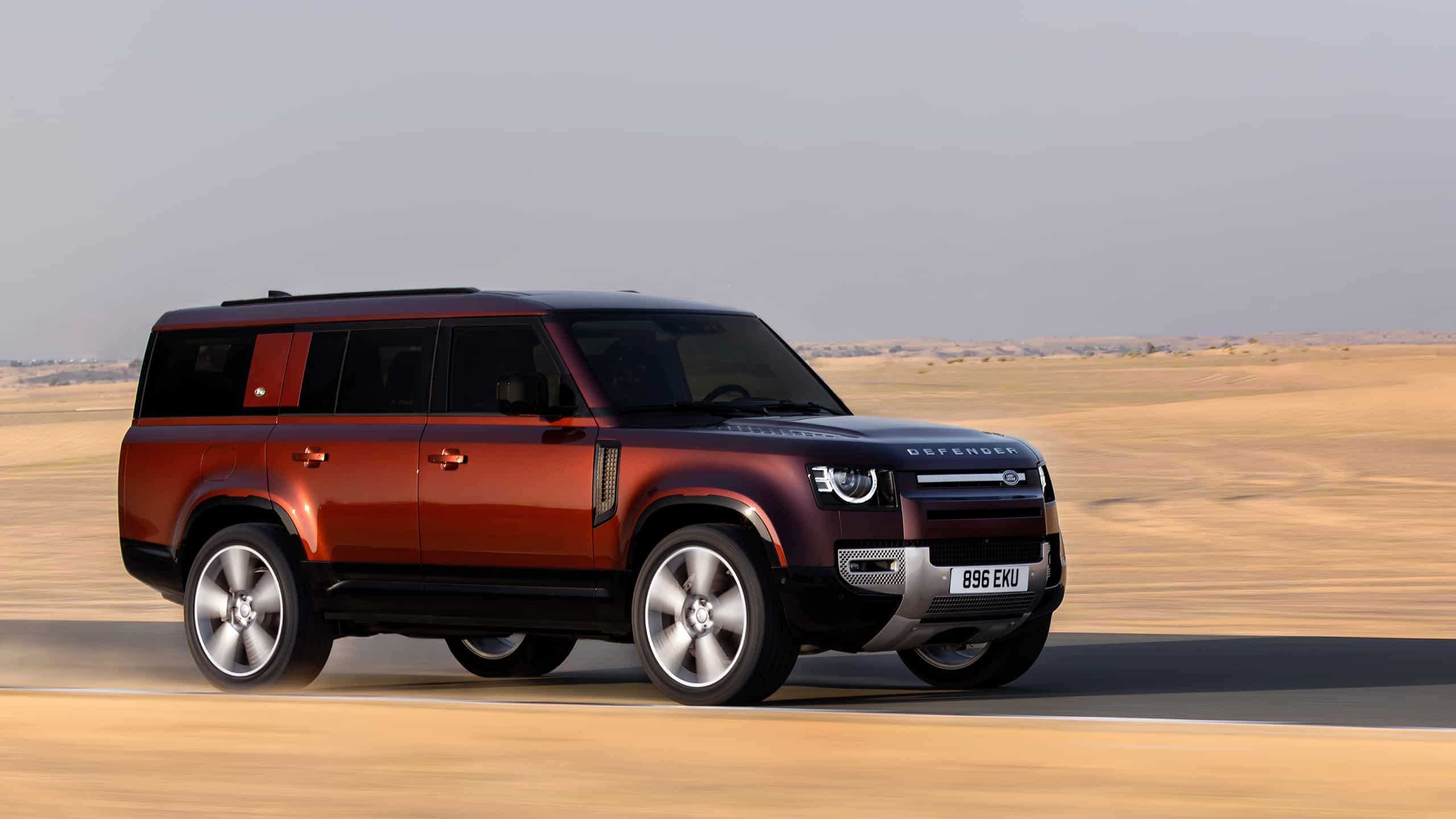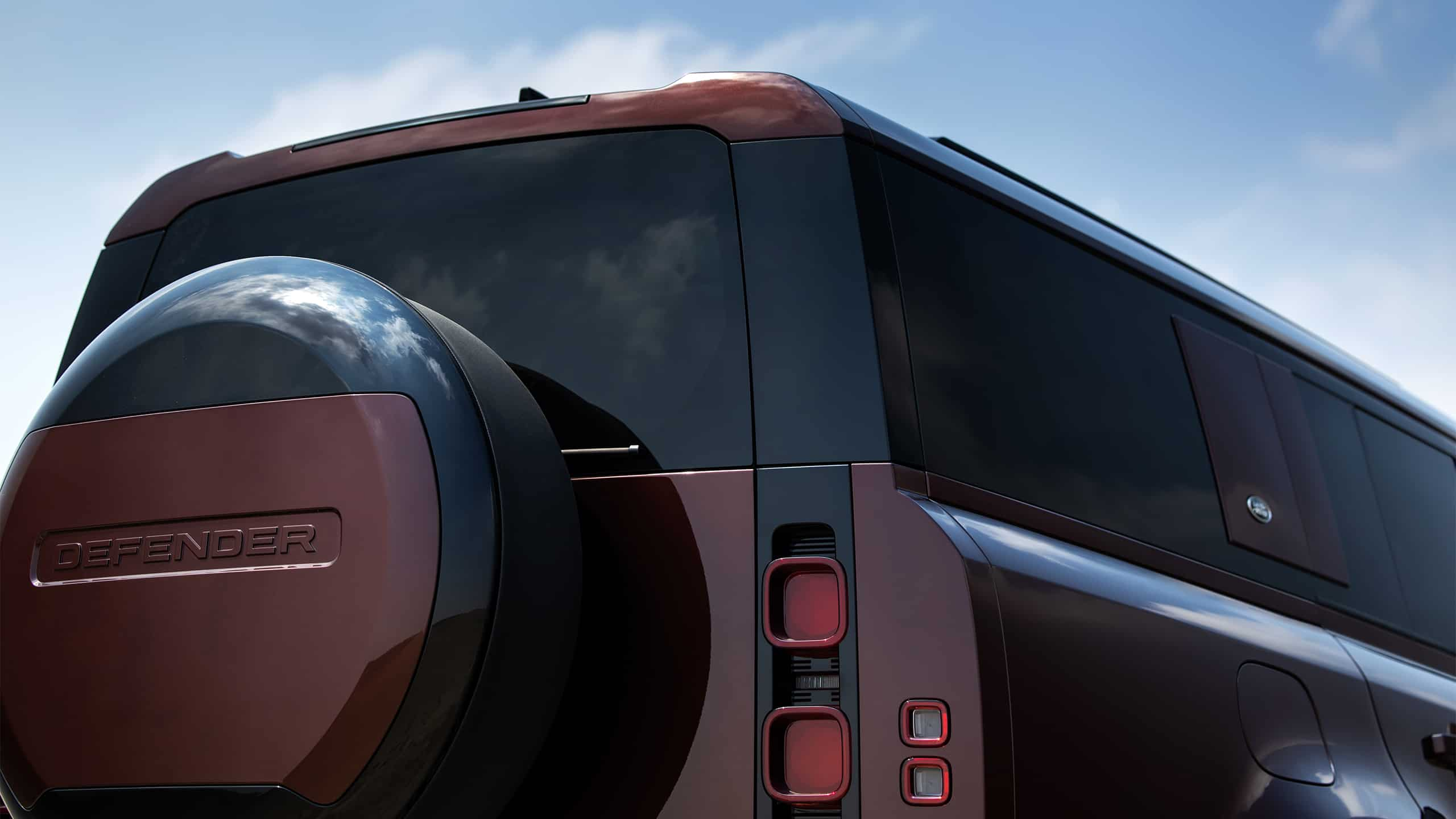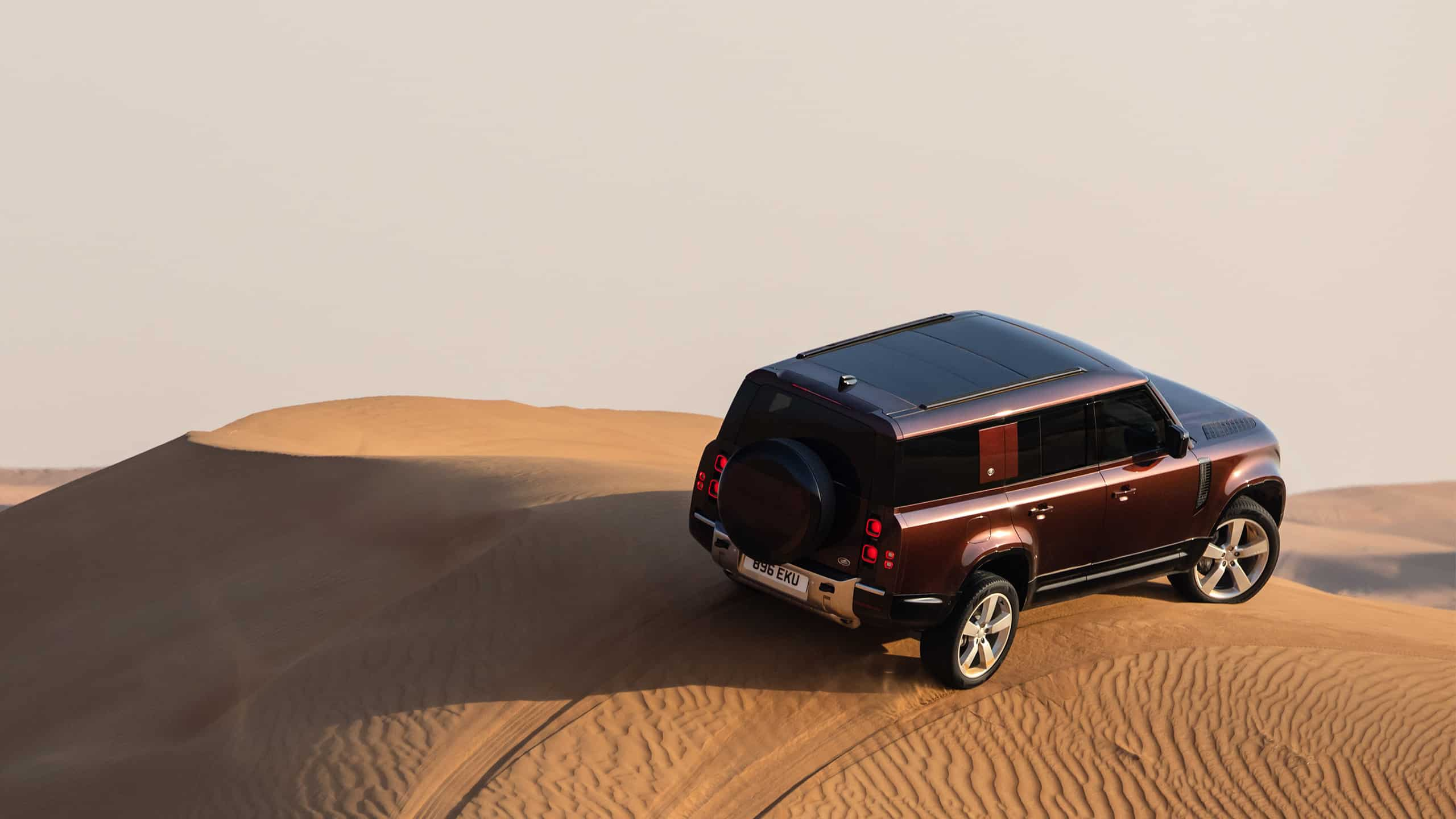 IMPOSING PRESENCE
Measuring in at an impressive 211 inches from its nose to the spare wheel, it is impossible to miss. Its expansive design demands attention both off and on road. Defender 130 is the ultimate combination of space and capability.
SPACIOUS FEEL
A Sliding Panoramic Roof bathes the first two rows of seats in natural light while an additional glass roof, unique to Defender 130, ensures passengers in the third row have the same authentic Defender experience as anywhere else in the vehicle.
PREMIUM TOUCHES
From its purposeful stance to its reductive, sophisticated surfaces, everything about Defender 130 exudes quiet confidence. The body-colored spare wheel cover adds to its cohesive and purposeful design aesthetic.
INTERIOR DESIGN
With a third row of seating, Defender 130 offers space for up to eight passengers. While inside, unique details elevate the design even further.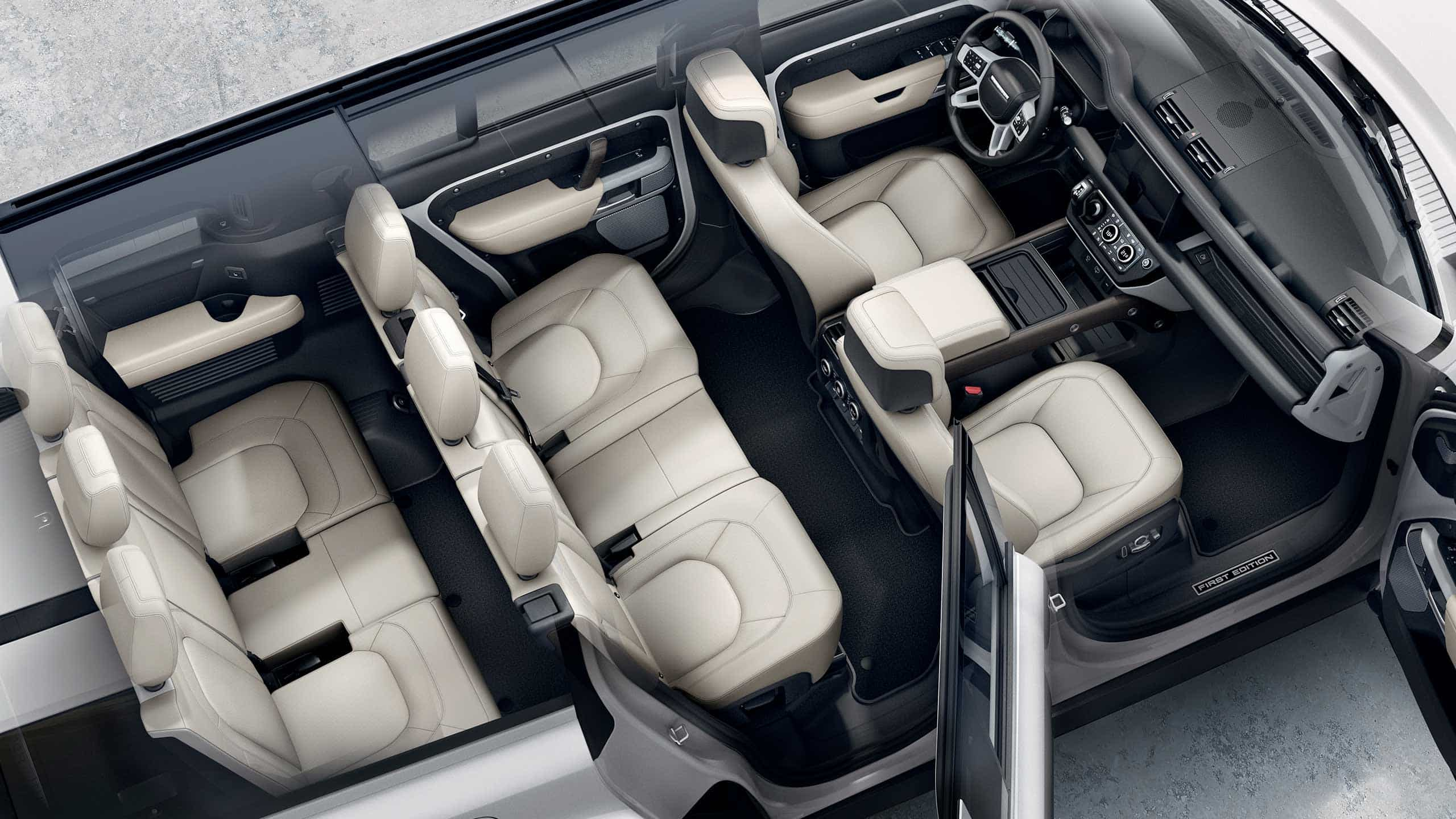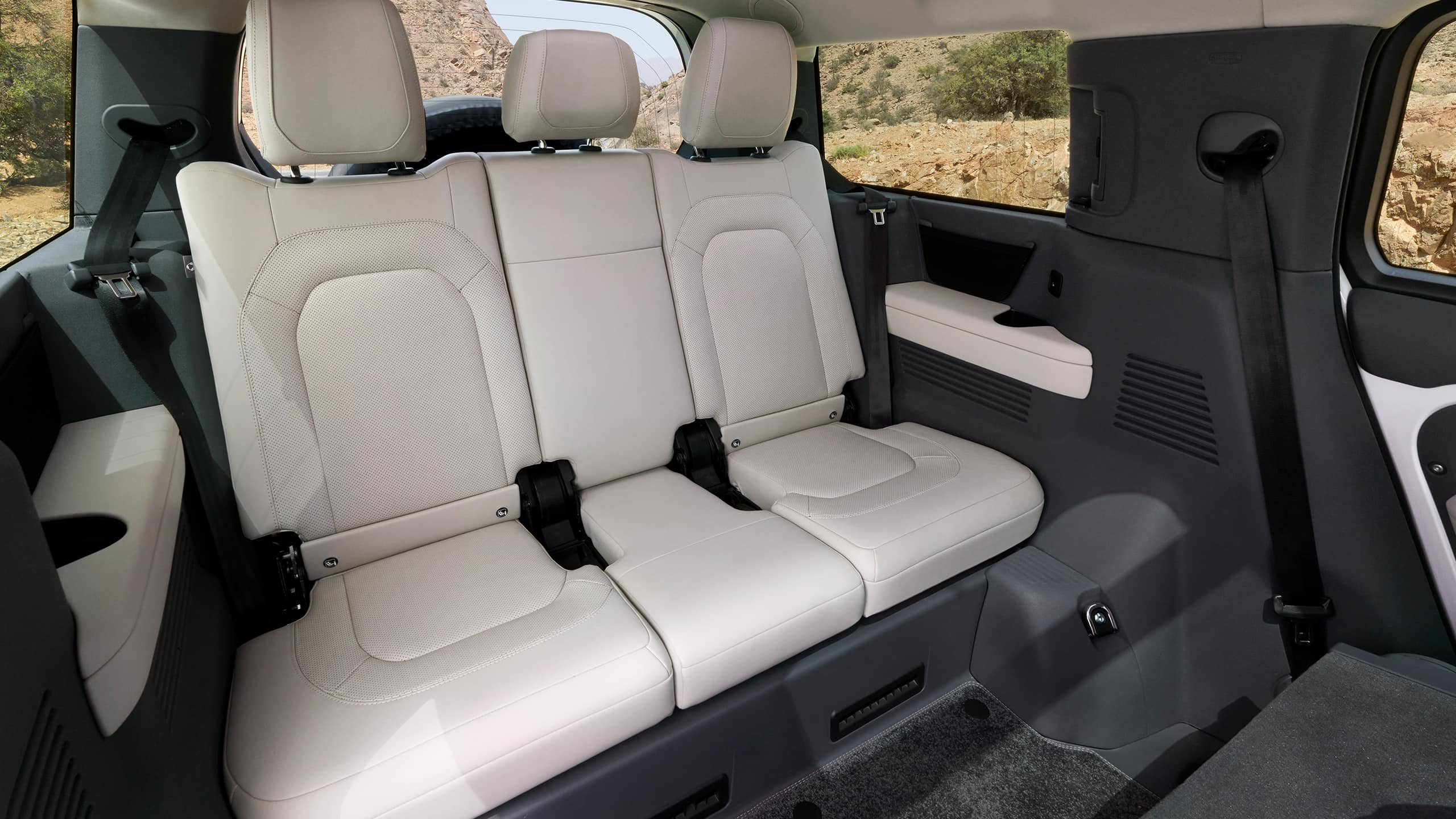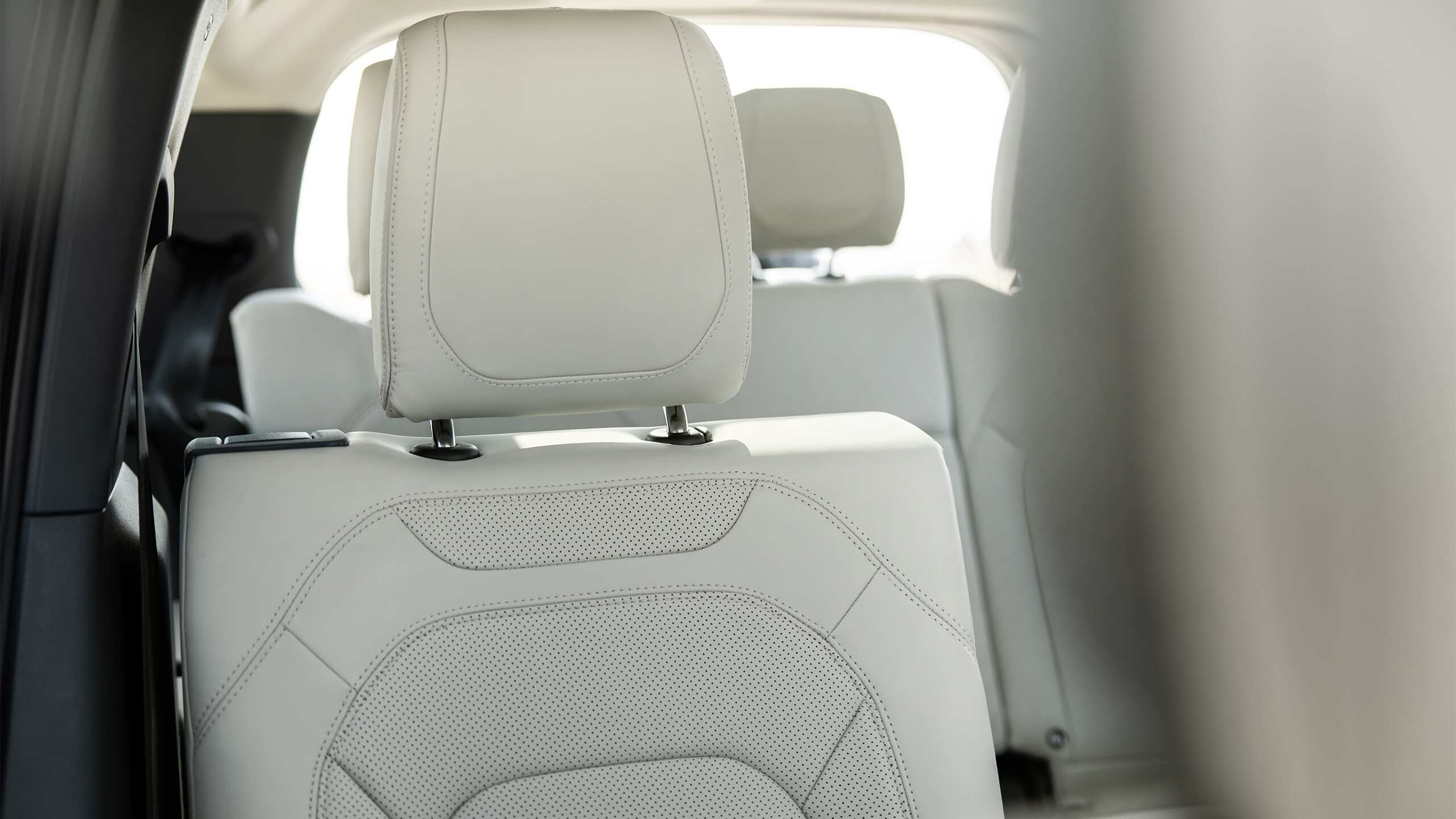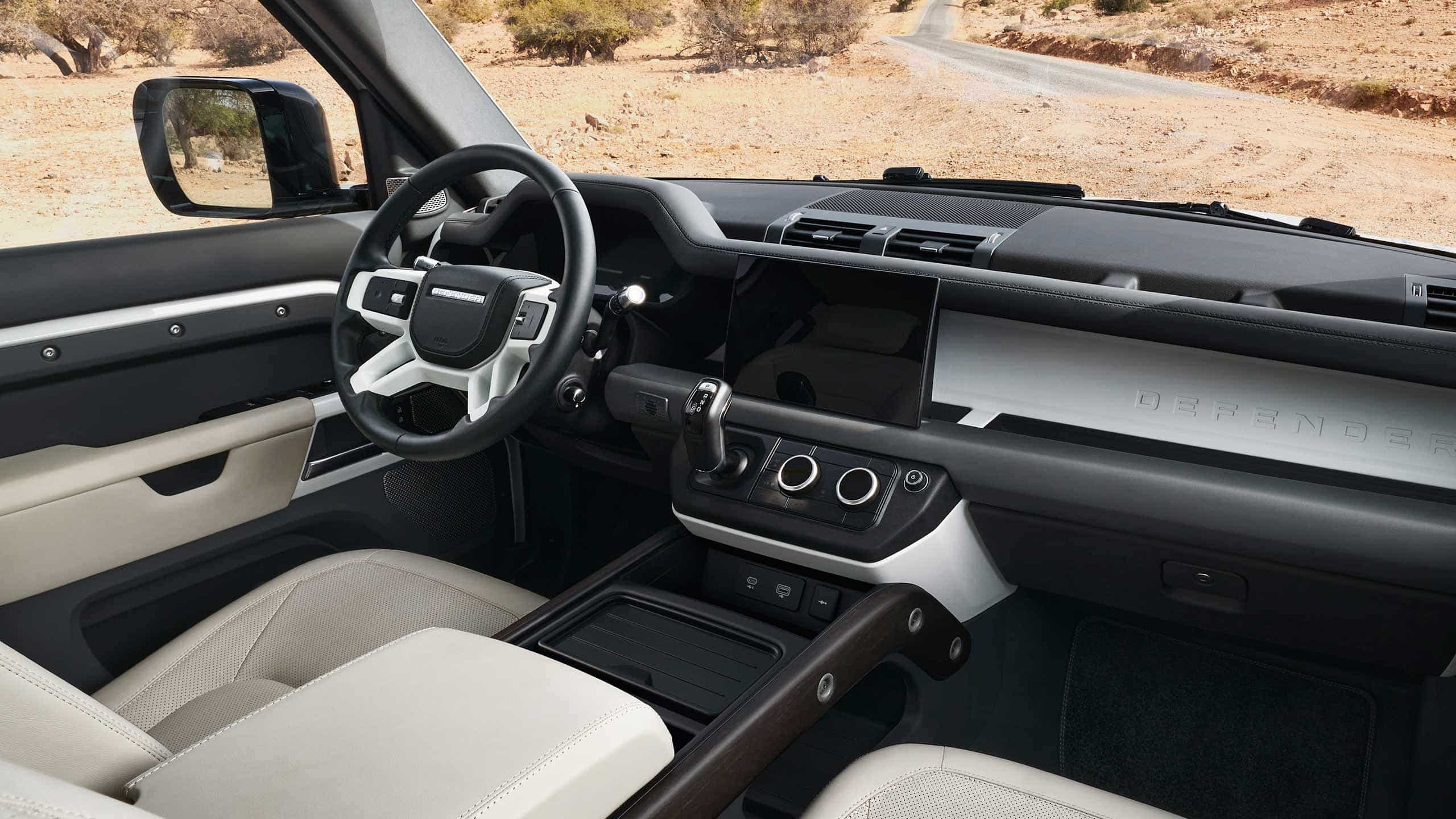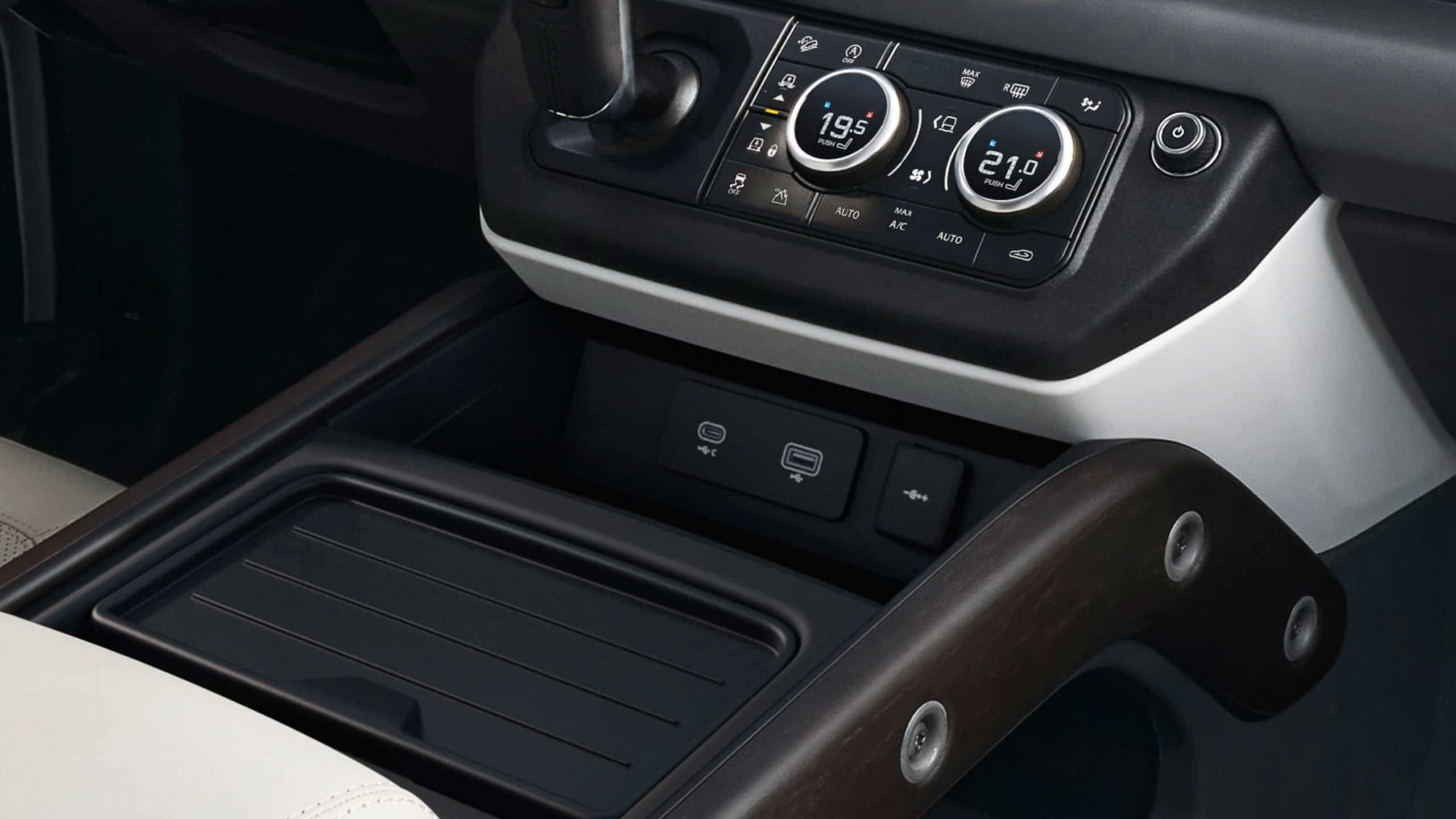 DESIGN DETAILS
Incredibly spacious, the interior of the Defender 130 has been designed to create a purposeful yet premium interior, with added design touches such as Noble Chrome details and a wooden veneer.
European model shown.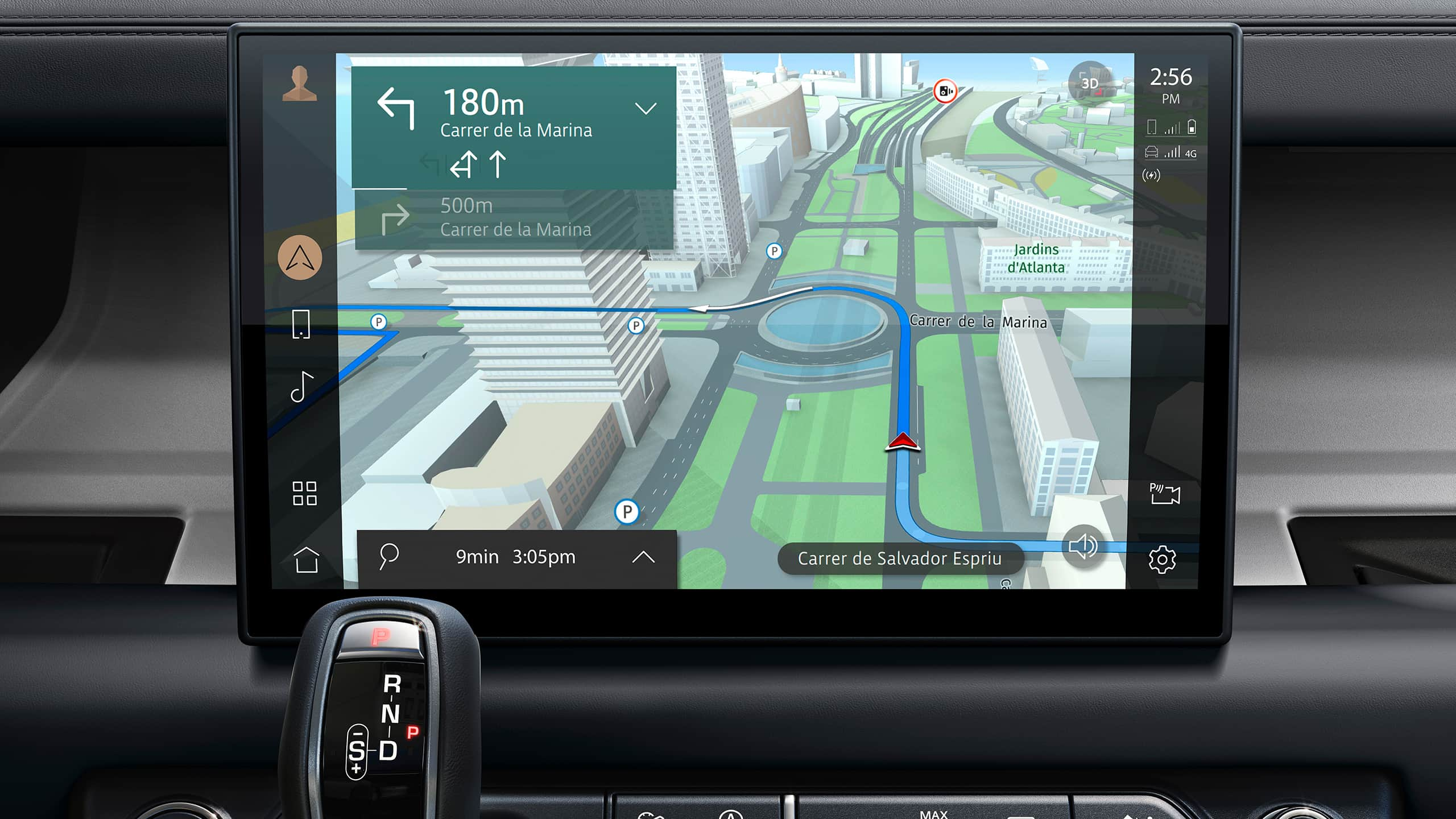 11.4" TOUCHSCREEN
Equipped with an 11.4" Touchscreen. The expansive screen and increased brightness of the curved glass interface displays more of the route ahead when navigating.10
European model shown.
LUXURY LEATHERS
Available in a range of options, including Vintage Tan and Light Oyster perforated Windsor leather which will take your Defender 130 interior to the next level.
European model shown.
COMFORT AND CONVENIENCE
No matter where you travel, no matter who you travel with, get the most out of your adventure.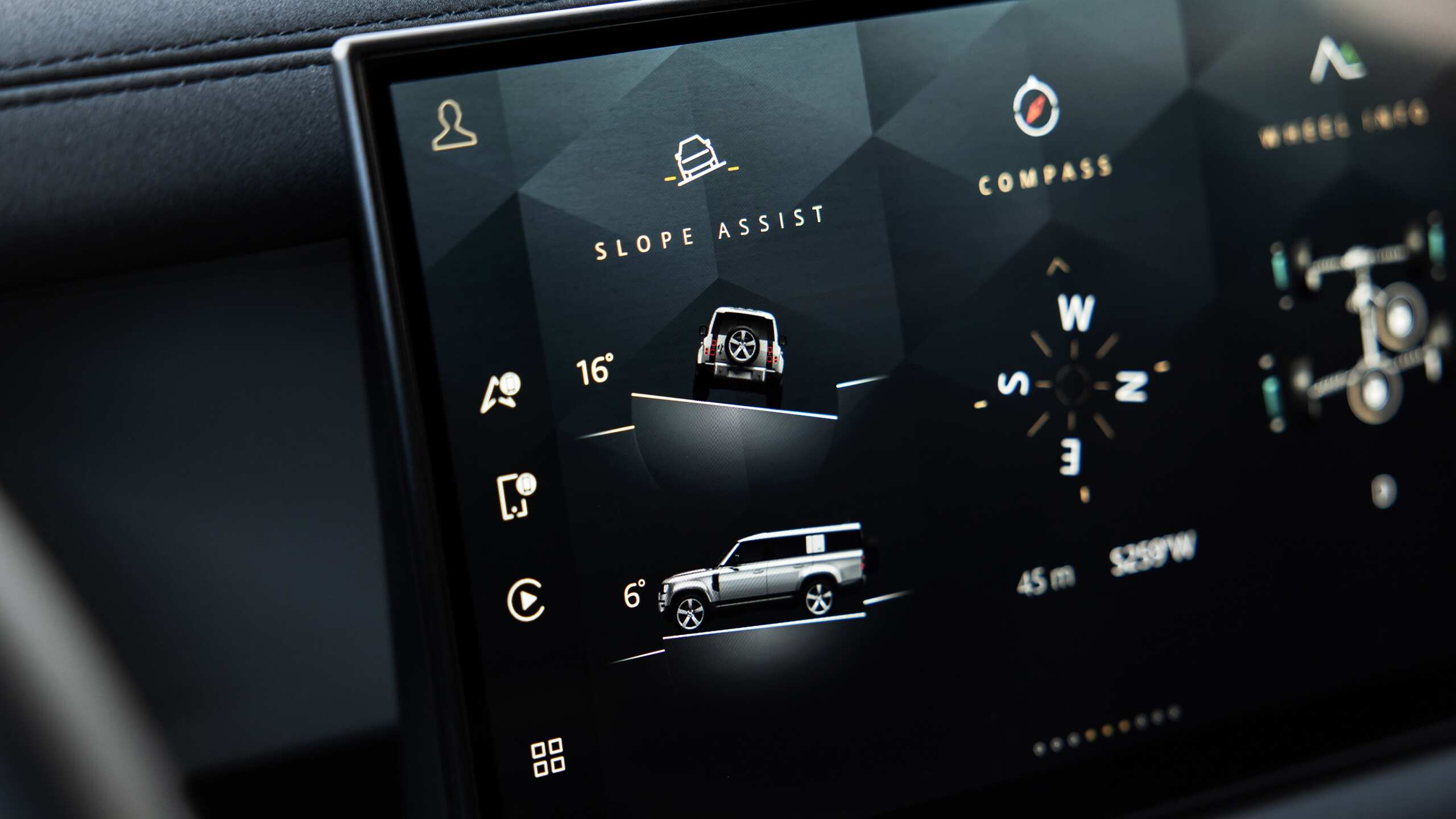 STANDARD FEATURES
Defender 130 comes with a host of interior features as standard to support you on your journey, such as the 11.4" Touchscreen10, sliding panoramic roof and LED headlights.
European model shown.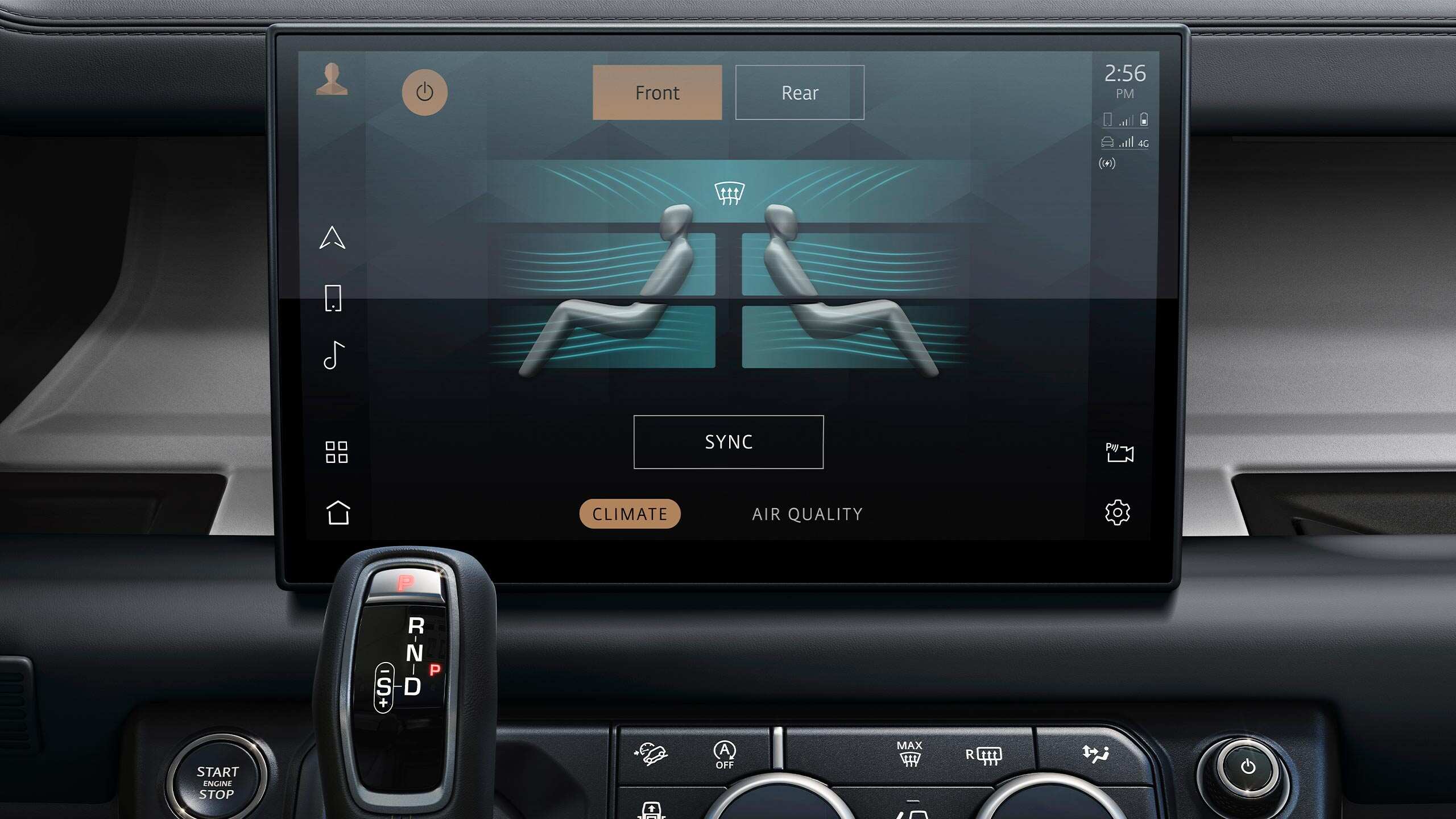 FOUR-ZONE CLIMATE CONTROL
Three‑zone Climate Control provides heating and cooling for all three zones while Four‑zone Climate Control offers independent controls across all three rows of seating.
European model shown.

PRACTICAL CARGO SPACE
Even with three rows of seating in use, Defender 130 features space for your luggage. For those extra pieces of gear, fold the third row flat and use an impressive 77.5 cu.ft of cargo space.
European model shown.

PACK OPTIONS
Personalize your Defender even further with our selection of exterior packs.
SHAPED FOR YOUR LIFESTYLE
One iconic silhouette, available in three body styles.
ACCESSORY PACKS
Unlimited possibilities. To make more of your world, choose from the four packs below.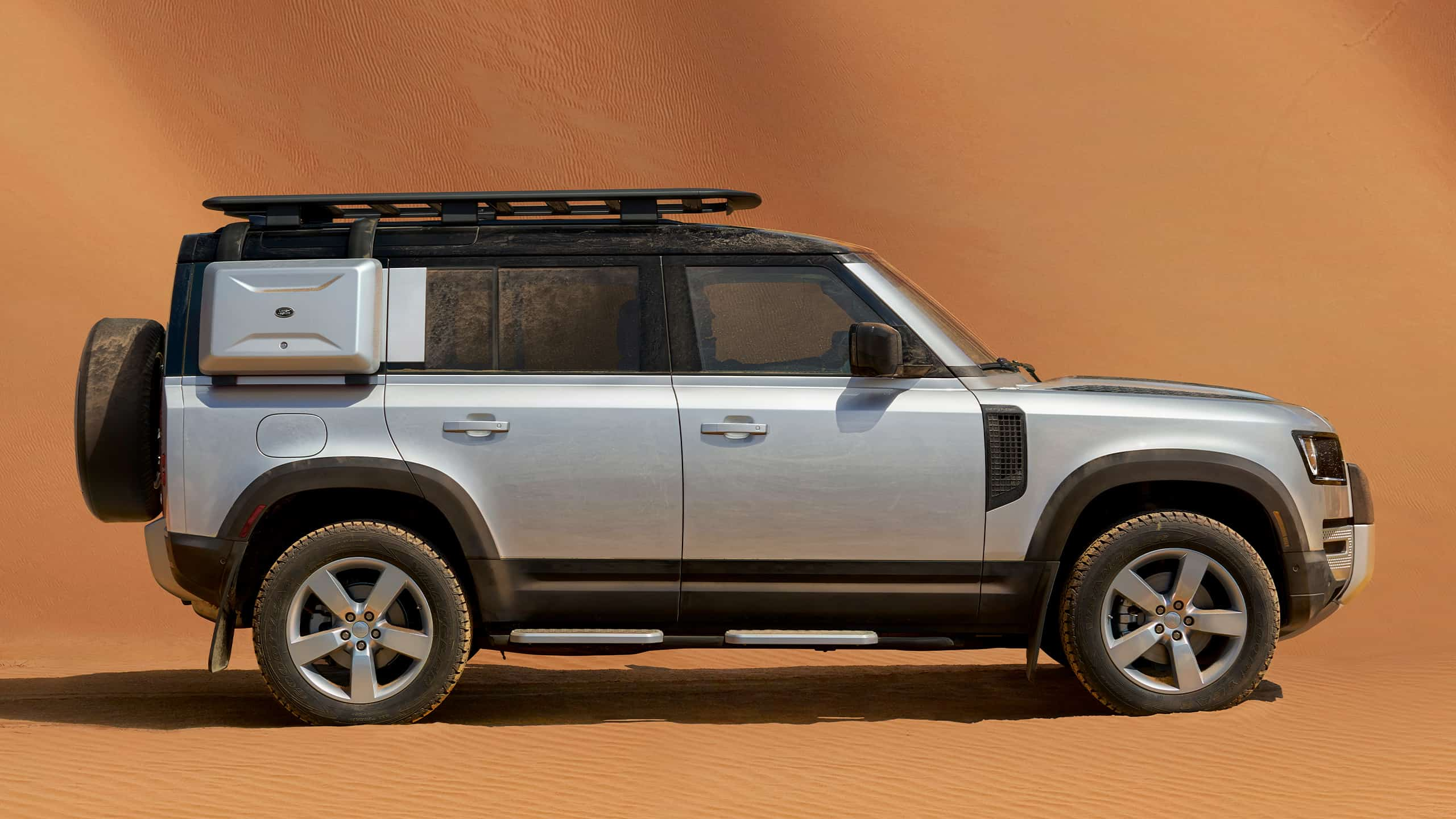 EXPLORER PACK
The Explorer Pack equips the Defender to defy conventions and conquer some of the most uncharted landscapes.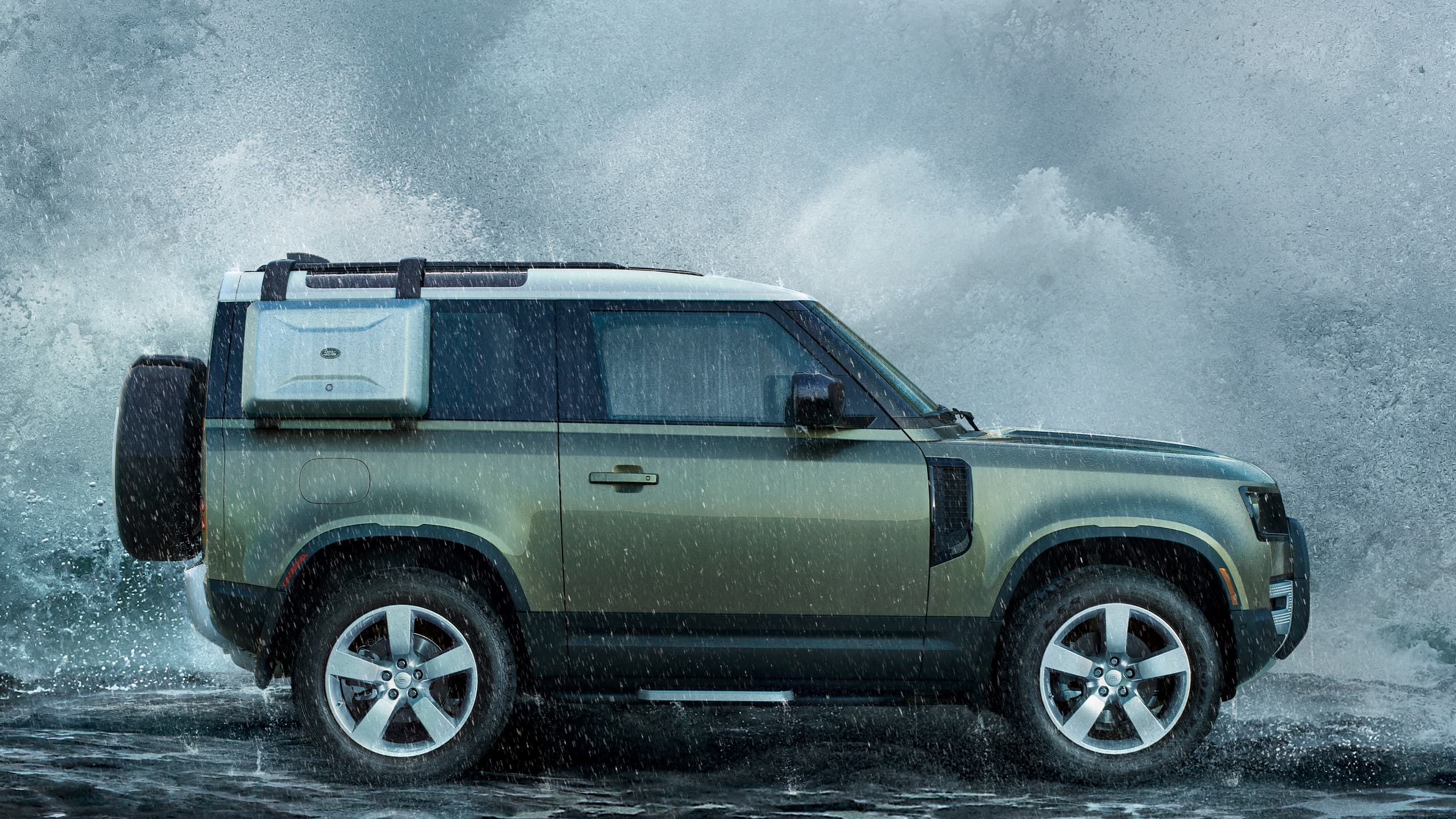 ADVENTURE PACK
Take your passions to new territories. Adventure Pack equips Defender to take you off the beaten track and into nature's playground.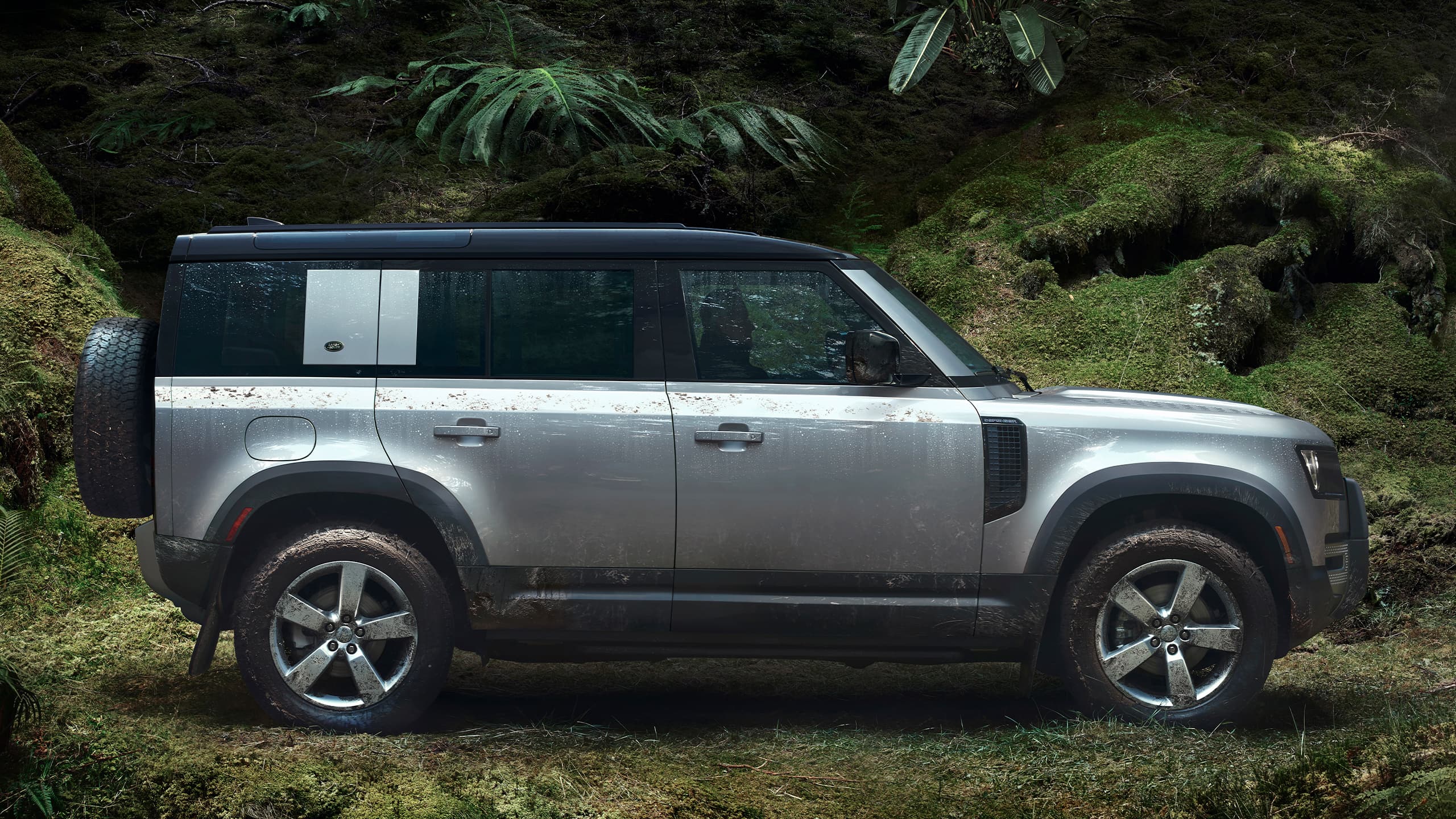 COUNTRY PACK
Bring the muddiest of trunk. Country Pack equips Defender to embrace the elements and make every journey truly memorable.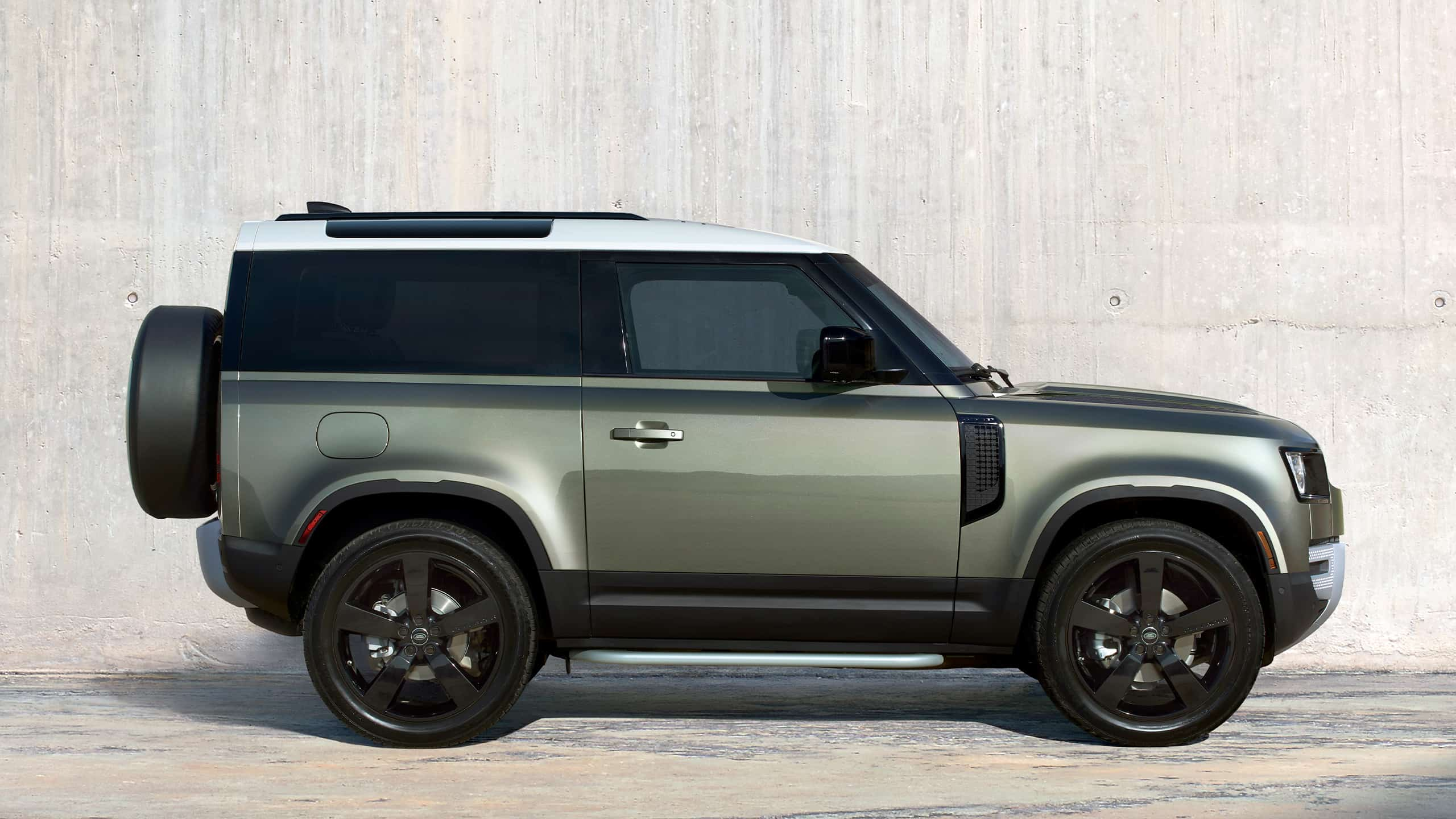 URBAN PACK
Conquer the concrete jungle. Urban Pack equips Defender to stand out in the suburbs with head‑turning style, confidence and composure.